Salon event
Salon events are often small weekly or monthly events that keeps a TEDx community engaged between regular TEDx events. It's a unique kind of gathering that TEDx organizers hold which allows the conversation to continue, in person.
About this event type
Salon events are open to TEDx organizers of standard, university, youth and internal events. In other words, you need to have one of these specific TEDx event licenses in order to apply for a salon event license.
At a TEDx salon, attendees watch TED Talks, sometimes host a few speakers (though it's not required) and have informal discussions about the talks they witnessed. Salons re-engage your community and team during the time between your main TEDx events, and spark discussion on issues of interest to your local community.
All TEDx rules apply to a salon license, but with a few exceptions:
Salons can only feature live speakers if you have completed a TEDx event with live speakers. If you have not, your salon event can only feature TED Talk videos.
A minimum of three salon events must be held per salon license.
You have the option to not record live speakers for your salon events.
Five reasons why you'll love TEDx salons
The discussion: A critical element of salon is lively discussions, allowing attendees to actively participate in the event. With much smaller audiences than a standard TEDx event, salons bring attendees together in more intimate spaces, and with more chances to get know and exchange ideas as with each other.
The single subject: Having the ability to focus on only one subject creates focused audience and atmosphere.
The choice of format: Salon events range anywhere from dinner party settings to mini standard TEDx events, and anything in between. It's up to organizers to decide what size and format is best for their community.
Frequency: Salons are recurring events that offer organizers an exciting way to stay engaged with their communities. Salons can happen between larger standard events, providing a regular touch point for you and your community.
The options: Because emphasis is on discussion in salons, you don't need to find new speakers; you can discuss TED and TEDx talks that already exist. You also have the option to invite live speakers to your event, too. You have options!
Things to know about TEDx salons
Naming your event
The naming convention for a TEDx Salon event is adding "Salon" to the end of your TEDx event name (e.g., "TEDxNYU Salon").
Audience
A salon event audience can be the same people who have attended your previous TEDx event(s), and/or other people within your community. It's up to you!
Size
Salons are intended for smaller groups, which spark more productive discussions. Your salon event should not be similar in scale to your standard event - the salon events should be significantly smaller. The rules regarding attendee limits apply here too. All events are limited to 100 attendees unless the organizer has attended an official TED Conference.
Theme
Unlike other TEDx events, salon events may focus on a single subject area, rather than have a broader theme. But each salon event in your series must explore a different subject. (In other words, you can't organize multiple salons around the same subject.) The themes should not overlap with separate event types, such as TEDxWomen or TEDxYouth - these have separate licenses.
Duration
Unlike other TEDx events, salons are shorter. The entire event should be no more than a half day.
Pricing
If you are just showing talks, you may charge a nominal fee to cover your expenses. If you have live speakers, you may charge up to $100 USD.
Great salon examples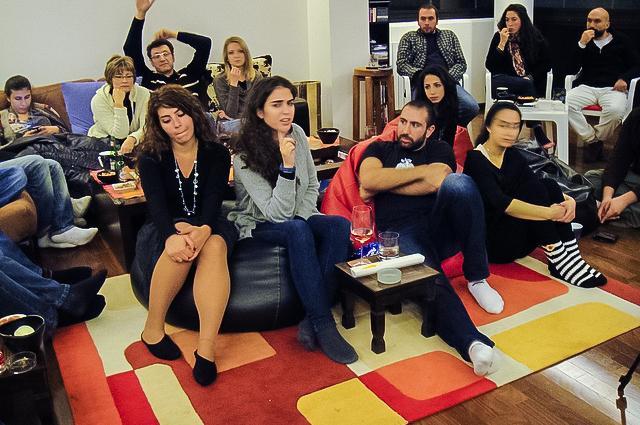 It started with friends watching TED Talks in Patricia Zougheib's living room in Beirtut, Lebanon, and has evolved into strangers asking to be part the weekly lively discussions. She says the discussions have opened people's minds and inspired change in her community.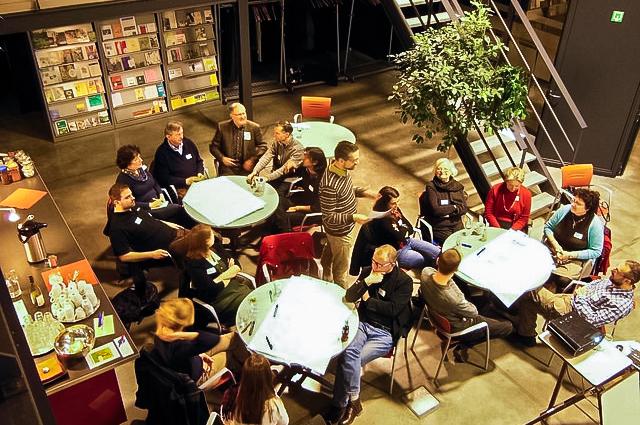 In Ghent, Belgium, organizer Tim Govaert hosts a monthly salon for curious minds to watch and discuss TED and TEDx talks on everything from religion for Atheists, to whether or not our privacy is at risk. The salon is a great way to stay engaged with the TEDxGhent community between the annual event, while offering a space to be challenged, respected, and to learn from others.

Between its annual University Event, the University of Edinburgh hosts a salon series throughout the year that keeps faculty and students from different departments within the university engaged, creates interest in and commitment to the University Event, and develops leadership throughout the school. Each salon is hosted by a different department and with a different subject focus.