Ways to get TED Talks
Everywhere you go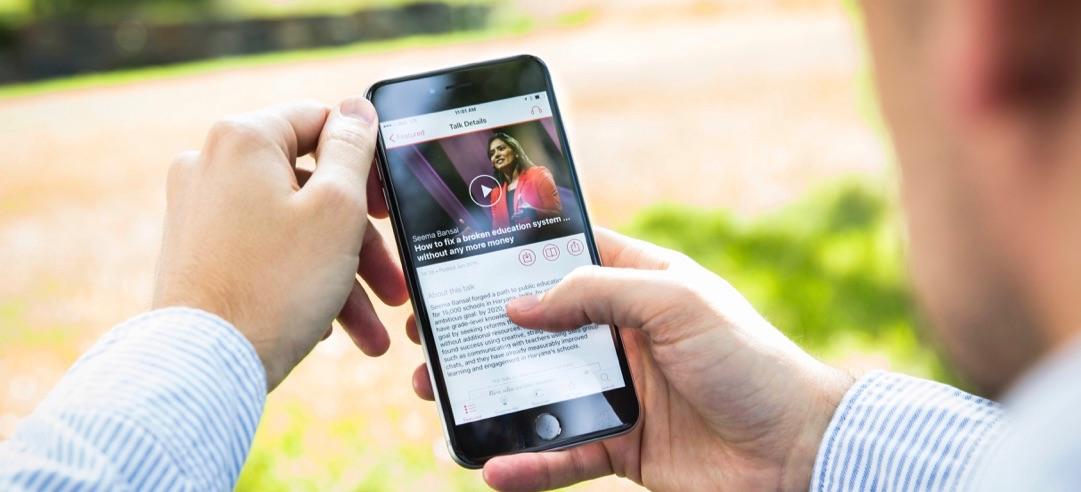 Get the official award-winning TED app on your smartphones and tablets. Always free.
Access to the entire TED Talk library in video and audio format.
Download talks and browse the catalog off-line.
Sync your account to instantly access saved talks and watch history.
Send your talks to larger screen via AirPlay or ChromeCast.
Get exclusive app-only recommendations based on your interests.
Available in 20+ languages: Arabic, Chinese (Simplified), Chinese (Traditional), Croatian, Czech, Dutch, English, French, German, Greek, Hebrew, Hungarian, Italian, Japanese, Kazakh, Korean, Polish, Brazilian-Portuguese, Portuguese, Romanian, Russian, Serbian, Spanish, Swedish, and Turkish.
Download TED app
In your living room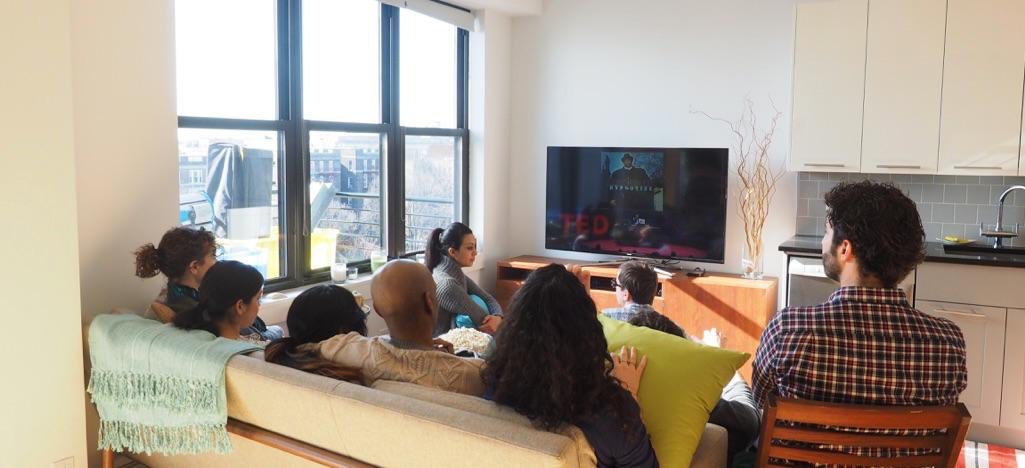 Sit back and relax with TED Talks. Fill your Saturday morning family time with ideas from around the world. Pair your dinner party with a playlist on a topic your are deeply passionate about. Or do your chores with TED Talks on the TV in the background. The official TED app on your television is free to download, and always free to watch.
Hit the "Watch anything" button for quick access to something random.
Find talks that are inspiring, funny, jaw-dropping and more.
Browse big questions that dives deeper on a topic with perspective from many speakers, like "How does the brain work?" or "Talks to watch with the entire family"
Sync your saved talks and playlist from TED.com to the big screen*.
Save talks and build your own playlist.
Been to the TED Conference? Re-live it with access to archive stream of the entire conference, right from your living room.
Speak another language? Freshly translated talks in your language are readily accessible right from the home screen.
Account sync is currently available on AppleTV only.
---
Listen to TED Talks