Jobs at TED
TED is a global community — and so is our staff. We're headquartered in New York and Vancouver, but the collaborative and global nature of our work means we have staffers, advisors and volunteers worldwide.
View all openings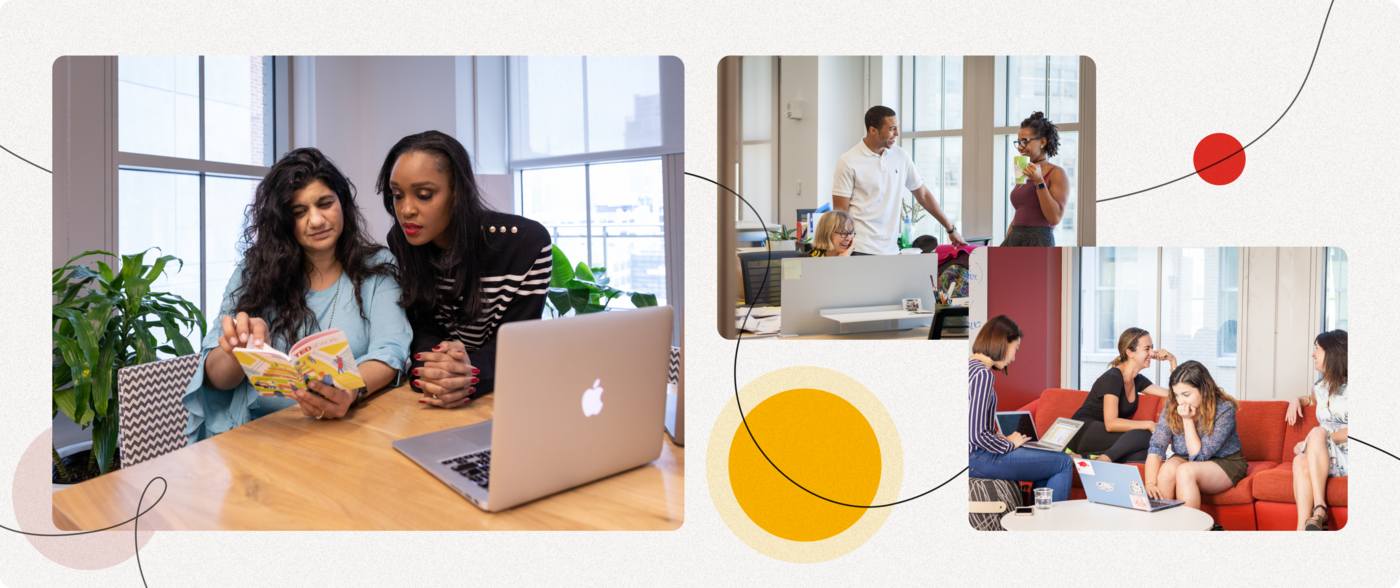 Who we are
TED is a warm and creative workplace, where we work to spread big ideas and better the world.
We believe passionately in the power of ideas to change attitudes, lives and ultimately, the world. Our agenda is to make great ideas accessible and spark conversation. Everything we do is driven by this goal.
---
Curiosity is the spark that ignites every powerful idea
---
Inclusion of people and ideas, committed to a global mindset
---
Reason shuns personal bias in favor of facts, logic and evidence
---
Impact in pursuit of a better world for humanity, present and future
Imagination generates ideas that can literally reshape our future
---
Debate providing a neutral space for vigorous discussion
---
Generosity underpins our operating strategy and empowers others
---
At TED, we seek to bridge gaps and diversify thinking because we truly believe ideas are for everyone. It is important to us to attract individuals from diverse backgrounds who are curious about the world and interested in helping us spread ideas far and wide.



Diversity at TED

Not just thinking. Doing.
TED has partnered with Stanford SPARQ, a "do tank" housed at Stanford University. Using insights from behavioral science, SPARQ helps industry leaders reduce societal disparities and bridge social divides. SPARQ is co-led by Dr. Jennifer Eberhardt, a 2020 TED speaker and the author of Biased: Uncovering the Hidden Prejudice That Shapes What We See, Think, and Do.
With SPARQ, we are approaching this work like scientists: asking questions, rather than assuming we have the answers. We've learned that diversity of people's backgrounds, perspectives and experiences, is a fact of life. Inclusion, however, is a practice that requires ongoing effort to continuously combat biases in all aspects of our work.
We're making a habit of disrupting business as usual by applying useful friction to help us pause, reevaluate and redesign our processes in pursuit of a more inclusive workplace. With SPARQ, we have formed two "do tanks" — one focused on TED's internal processes and another focused on the external aspects of TED's work.
Employee Resource Groups
We have three staff-led groups working to foster a diverse and more inclusive TED.
Women in Tech: The WIT group shares professional development resources and brainstorms solutions to the unique challenges and opportunities they face.
BLACK@TED: BLACK@TED exists to provide a safe space for those TED staff who identify as Black. It is a space where everyone should feel comfortable and compelled to drop their mask. There is a strong focus on sharing experiences not just within TED but in the world at large. It is a forum of implicit understanding and compassion based on a common state of being.
Queer@TED: Queer@TED is a voluntary group for TED staff who are members or allies of the LGBTQIA+ community. The group exists to provide a forum of understanding and compassion for them to converse, build support and advocate for rights inside and outside of the organization.




Perks + Benefits


Stay healthy
TED offers health, dental, vision, disability, + life insurance with a FSA, EAP, counseling, + more


Put family first
Breathe easy with paid family leave, expecting mother's policy, + a baby bonding policy


Save for your future
Retire well with 401k access and the option for traditional or roth contributions


Commute affordably
US employees can purchase pre-tax commuter and parking passes through WageWorks


Grow professionally
Take advantage of our LinkedIn Learning + TED@Work courses + IDP - Individual Development Plan.


Experience TED
Watch all of TED's past Conferences from the comfort of your desk with your TED Live subscription


Give a TED talk
With TED@TED coaches helping you shape your big idea, you can confidently give your own TED Talk to staff


Take time off
Relax with our flexible paid time off. Decide for yourself when and how much time off to take during the year, in support of employee wellbeing.
---
Ready to join us?
Spreading ideas starts with you. Find jobs at TED HQ and around the world.
View all openings