Giving to TED
Supporting TED through philanthropic giving will help increase the impact of projects related to our year-long initiatives beyond the conference, including TEDx, TED-Ed, TED Fellows, and the Open Translation Project. As of July 1, 2019, TED Conferences, LLC is owned by TED Foundation Inc. a U.S. 501(c)3 non-profit corporation. Contributions are tax deductible to the fullest extent of the law. Contact us to learn more about giving to TED.
Support specific TED initiatives in education, health, and technology
TED connects with mission-aligned foundations to collectively advance our shared efforts around the world.
Chronicle success stories with custom content
The TED Studio can help you and your grantees chronicle your success stories through shareable micro-documentaries and narrative-driven photographic essays.
Expose grantees to TED Conferences and community
Bring grantees to TED Conferences and events, where they can glean insights and network with thought leaders and business executives from around the world.
Share progress with influencers worldwide on TED.com
Amplify your history, mission, and progress on TED.com. Share your work with the intellectually curious TED audience, alongside talks aligned with your goals.
Contact us to learn more about giving to TED.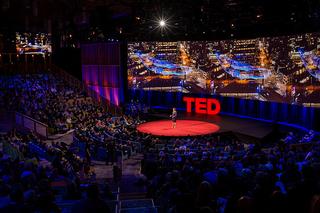 ---
Partnering with TED
TED Partnerships is an opportunity for corporations to become a part of TED's global culture of innovation. Is your organization interested in partnering with TED? Contact partnerships@ted.com to learn more.