Regional workshops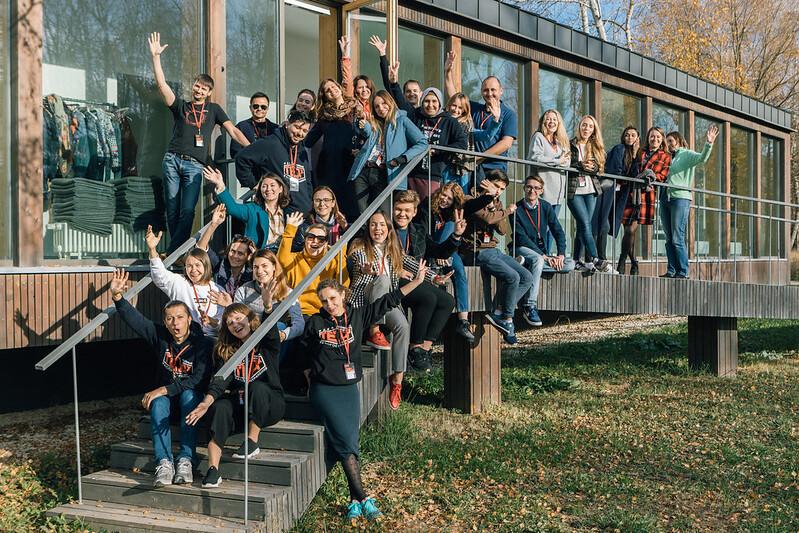 What is a TEDx regional workshop?
TEDx regional workshops are local gatherings that are organized and attended by TEDx organizers with active licenses. A regional workshop is an easy and fun way to bring your community together to learn, virtually or in person. Regional workshops are not open to partners, prospective TEDxers, or anyone who is not a part of an active team.
Workshops should foster a collaborative spirit among the TEDx organizers who attend, and focus on how to leverage the TEDx platform – and your local TEDx community – to make an even greater impact on the world! There is no sense of hierarchy in a regional workshop.
Sponsorships are permitted for TEDx workshops. You may place the sponsor's name in the workshop's program guide. If the workshop's partners request something else, you need to request approval from TED by emailing tedx@ted.com.
Do not purchase a website, register social media or other web properties for your regional workshop.
Organizing a regional workshop is one requirement to moving to a Summit tier license. You can learn more about license tiers here.
Here's what you need to know:
Before your workshop
Notify TED and draft an invitation.
Complete the TEDx regional workshop form. If your invitation is ready, please paste or link to it in the form! Here is a sample invitation you may customize.

If you do not link to it in the form, please mail your invitation to tedx@ted.com. We'll send it to the organizers in your region.

Get in touch with organizers who respond! Your team should be available to help attendees with any questions they might have leading up to the regional workshop.

If possible, a TED staff member may attend the regional workshop!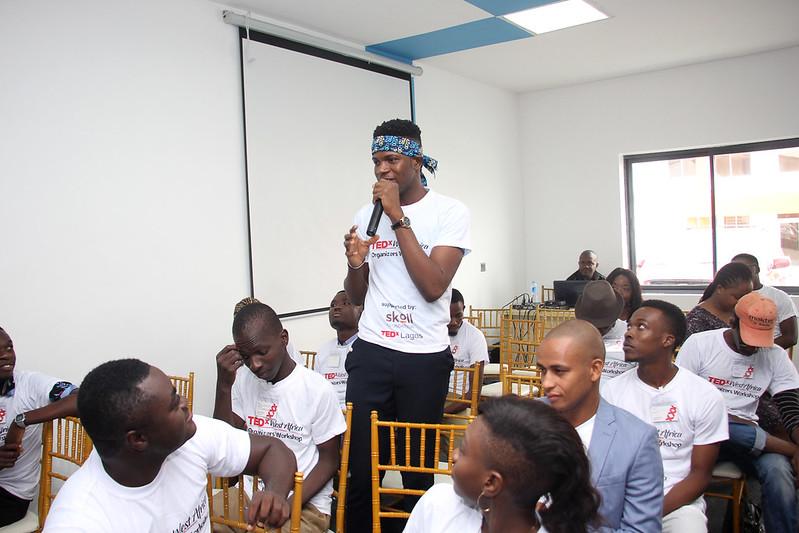 Planning your regional workshop
Regional workshops take place over the course of a half-day or full-day. Here is a sample schedule for a regional workshop.
The workshop can take place as a single group or in breakouts— the format is up to your team and open to what works best for your community! The focus should be on the workshop content rather than robust activities and accommodations.
Here are some ideas for how you can run and structure the workshop:
For the opening:
Conduct personal introductions / "ice breakers"
Facilitate networking among attendees
Watch a TED or TEDx talk
Share interests, concerns, favorite TED Talks
Define the workshop objectives
Relay the workshop agenda
Participate in an open "un­conference" session
Create a fun exercise to enhance collaboration (group challenges and activities)
For discussion or presentations:
Begin an informal discussion about what has/hasn't worked at TEDx events
Lead a brainstorming session
Put together a question and answer session
Explore shared goals like how to cross­ promote fellow attendees' upcoming events or share leads on great speakers
Include a presentation by a TED staff member (if applicable)
If your workshop is virtual, check out these resources:
Here are some topic ideas for discussion or presentations:
Curation:
- Selecting speakers
- Coaching speakers
- Curating the audience
Fundamentals:
- General objectives of TEDx
TEDx guidelines
- Region­ specific issues and possibilities
- Avoiding common mistakes
Partnerships
- Identifying and working with partners
Production:
- Filming TEDx talks
- Organizing a webcast
- Organizing an event around another event's webcast
Promotion
- Promoting your event
- Extending TEDx into the broader community
- Creating social media content
Experience:
- Designing outside of the box activations
- Engaging attendees virtually
Team building
- Building and sustaining a team
...or anything else TEDx-related your community would like to discuss! You can also take a look at the TEDx Hub for more ideas for topics. There have been presentations about ticketing, partnerships, and more!
For the closing of the workshop, you may decide to:
Host a casual discussion over food and drink
Tour cultural locations
After the workshop
Following your workshop, please be sure to share with us:
Upload any workshop resources to the Regional Workshops folder
If the workshop is virtual, post the archive on the TEDxHub! Title the video [TEDx Regional Workshop name] recording and upload to the files section. You may upload the video to YouTube as unlisted and share the link.
Upload photos to Flickr or 3-5 favorites on the TEDx Hub
If the photos are on Flickr, tag the photos "TEDx", "TEDx workshop", and "TEDx regional workshop"
Email tedx@ted.com to tell us how it went!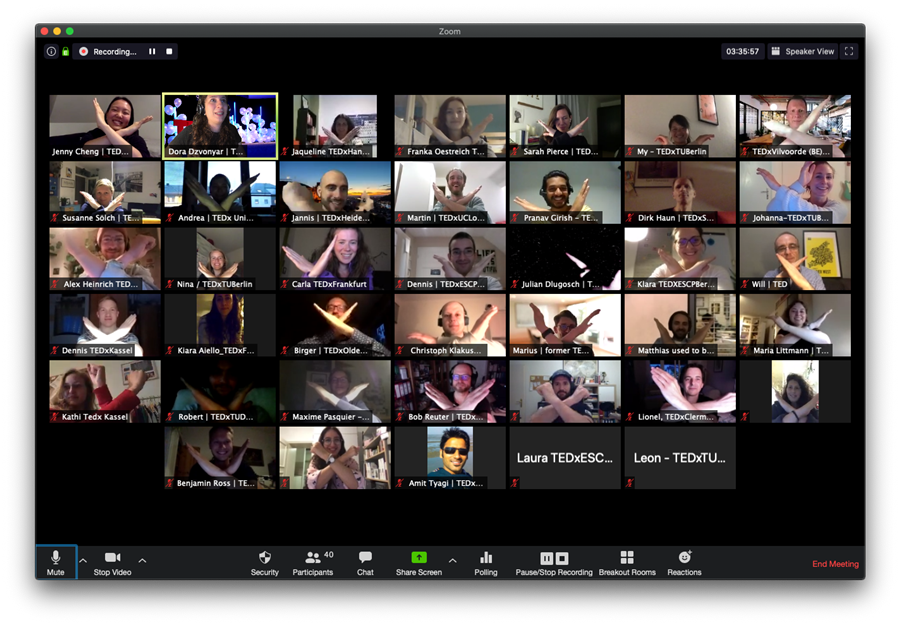 Resources
Fill out this form if you'd like to hold a regional workshop:
If you would like to host a regional workshop and are unable to access the TEDx Regional Workshop Google Form above, please email us at tedx@ted.com with responses to the form questions.
Check out some great photos of past regional workshops here!