Studio event
The Studio license is a TEDx license designed to provide greater flexibility for you to produce compelling new ideas anytime, anywhere, and independent of your TEDx events.
About this license type
Interested in spotlighting ideas from your community outside of a TEDx event? Studio licenses enable organizers to produce standalone TEDx talks unaffiliated with an in-person or virtual TEDx event.
Studio license is open to existing TEDx organizers and you may hold other TEDx licenses in addition to a Studio license.
Why you'll love Studio license
No live event production - Studio talks are produced and uploaded to TED unaffiliated with a larger TEDx event. Looking for ways to discover ideas in your community outside of producing in-person or virtual events? Studio license is a unique opportunity!
Experiment with format innovation - Talks recorded in a closed or site-specific setting are more easily able to experiment with format innovation. Studio talks are a great way to optimize new recording and production techniques, visuals and animation, on-location filming, and any technique that visibly features your speaker and helps communicate the talk's idea more powerfully than a traditional stage talk.
Stay relevant to your TEDx community between your events - Looking for ways to engage your community in between your TEDx events? Producing and promoting Studio talks is a great way to keep your TEDx audience engaged online.
Respond thoughtfully to current affairs - Is there an urgent issue in your community demanding an expert voice and fact-checked idea? Studio licenses empower TEDx organizers to readily respond to current affairs affecting their community.
Details about Studio license
Eligibility
Existing TEDx organizers may apply for a Studio license. Existing organizers may hold other TEDx licenses in addition to a Studio license.
Licenses are valid for one year from your approval date. There is no limit to the number of talks a licensee can produce under a Studio license.
Format
Studio talks are standalone TEDx talks produced separately from a TEDx event. They are often filmed in closed settings with no live in-person or virtual audience. They may also be filmed on a site-specific location that helps communicate the speaker's idea (e.g. filming a scientist in her lab, a teacher in his classroom, etc.). This format, different from the traditional stage talk, enables TEDx organizers to more easily experiment with creative new production methods to communicate the speaker's idea more powerfully. When using imagery and animation, remember to feature your TEDx speaker visibly in the talk.
Studio talks follow the applicable TEDx Rules and TEDx Content Guidelines. Talk format and duration should be optimized for digital viewers. TED recommends Studio talks aim for a 6-12 minute duration. All talks must be less than 18 minutes. Talks that do not follow the TEDx Content Guidelines and TEDx Rules may not be published by TED.
You may produce and promote one-off Studio talks promoted completely separately, or you may consider creating an editorial calendar with a series of Studio talks relevant to specific themes or programming tracks published regularly (e.g. "TEDxNew York Studio brings you new ideas on The Future of Work").
Naming your event
The naming convention for a TEDx Studio event is adding "Studio" to the end of your TEDx event name (e.g., "TEDxNYU Studio").
Audience
Studio talks do not have a live audience (virtual or in-person). Studio talks are promoted via your TEDx team's social channels and the TEDx YouTube Channel once uploaded to TED.
Naming and uploading your talks
Studio talks should follow the TEDx naming convention: "TEDx[Event Name] Studio". All talks, interviews and performances unaffiliated with a TEDx event are required to edit their content to 18 minutes or less and upload to the TEDx Media Uploader.
Talk format
Talks produced under the Studio license can experiment with format innovation. Please see the "examples of talk format innovation" for a few examples of quality production from recent virtual TEDx events + social media series that might inspire creative ways to capture your speaker's idea for a talk produced under a Studio license.
Promoting your talks
Studio talks are promoted via the TEDx YouTube Channel and your TEDx team's social media and distribution channels.
Partnerships
While ticket sales and brand activations are popular ways TEDx events raise revenue to cover event costs, Studio licensees may look to social media partnerships, thoughtful custom content creation, and programming track sponsorships in order to forge local partnerships. All TEDx Rules apply.
Examples of talk format innovation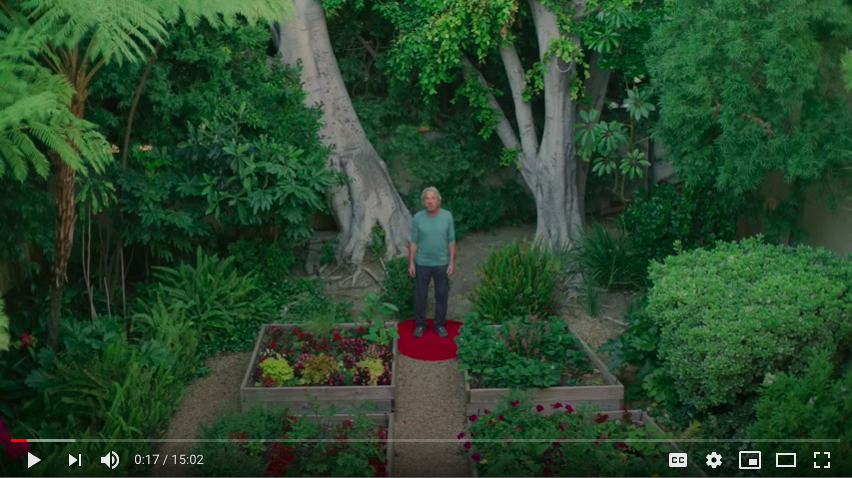 This talk from TEDxKC uses a site-specific filming location and rich still imagery powerfully.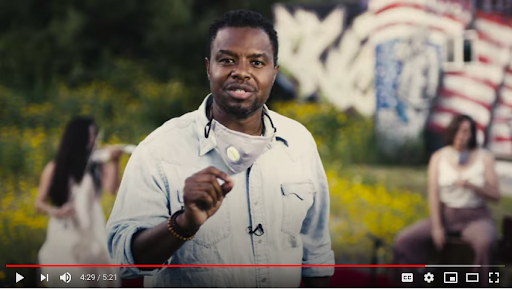 Performances should be optimized for a digital audience. Take a look at this talk from TEDxSanDiego that features performers creatively.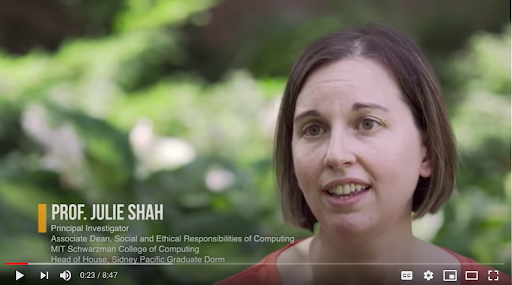 Sometimes multiple voices can be helpful in communicating one, single idea. Check this talk out from TEDxMIT that uses a micro-documentary approach..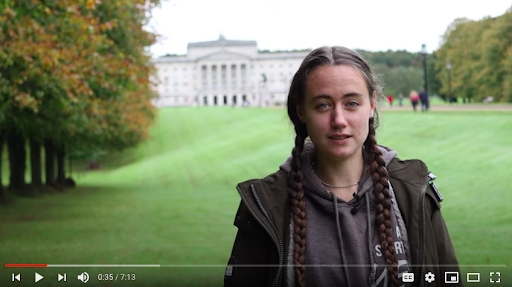 This talk from TEDxStormont features two activists who climate strike at their city hall. The talk films the speakers at the location they strike and uses a direct-to-camera recording technique effectively.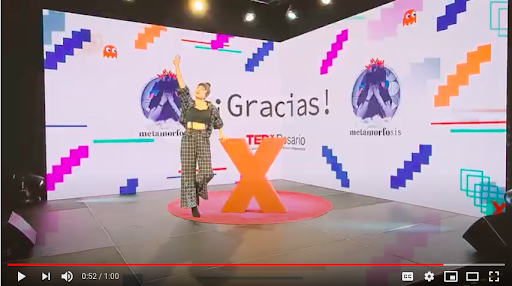 Many Studio talks might literally film in a production studio. Here's a snapshot of how TEDxRosario recorded content captivatingly in a production studio.