Business license
The TEDx Business license empowers companies to organize internal TEDx events to gather employees in-person, virtually, or in a hybrid format around powerful ideas.
However your employees are gathering, the TEDx Business license can help take your company event to the next level.
About this event type
Employees organize, attend, and view TEDx Business events to share powerful ideas that can help transform your workplace from within and build a culture of innovation.
License benefits
Make your company events matter
Use TED's winning format and brand to level up your next employee event. With a TEDx Business license you receive:
Customized TEDx brand license
Licensing + resource concierge at TED HQ
TEDx Business Design Kit (event branding made easy)
Comprehensive event planning guides for in-person, virtual & hybrid events
TED Masterclass speaker coaching app for up to 15 event speakers
Curation prompts & event break activity suggestions from TED
Build an employee-powered platform for ideas
Bring TEDx ideas to your company intranet or employee learning platform
Distribution rights to promote your TEDx Business talk videos (internally-only)
Curated suite of TED Talks focused on learning & development for your event
Join the global TED community
Complimentary TED Membership with member-only exclusives
Priority registration to flagship TED conferences + workshops
Access to discounted virtual event platforms, tools, and streaming services for TEDx organizers
License rules
Name: Headquarters = TEDx(Company); Branch = TEDx(Organization)(City)
Organizers: An event has one licensee who must be a company employee
Audience: Employees and staff of your organization
Theme: Must be multidisciplinary and include speakers with diverse ideas
Talks: A talk is <18 minutes by a single presenter (can be external but not paid)
Recordings: Talks are not uploaded to TEDx YouTube channel or TED.com
Promotion: The event and talks can only be marketed and promoted internally
Duration: As brief as a few hours or as long as one day
Timing: License is for one event within one year of application confirmation
License rules: Adhere to TEDx Rules to safeguard the integrity of TEDx
Event spotlight
TEDxNovartis successfully inspired and gathered employees with a global virtual TEDx Business event. Watch this TEDx Business event spotlight video to learn more about how you can bring TEDx to your company.
Pricing + contact
TEDx Business licenses require a license fee that directly supports TED, a nonprofit organization. Contact tedatwork@ted.com for custom pricing.
Other partnership possibilities
If you are looking to leverage TED's curatorial and coaching resources, flagship events, distribution platforms, or customized events for internal or external marketing, TED can work with you to develop a comprehensive program that taps into our broad array of experiential, interactive and storytelling formats. To learn how your company can engage more with TED, contact partnerships@ted.com.
Resources
Download the TEDx Business program brief
Event outcomes
A platform for ideas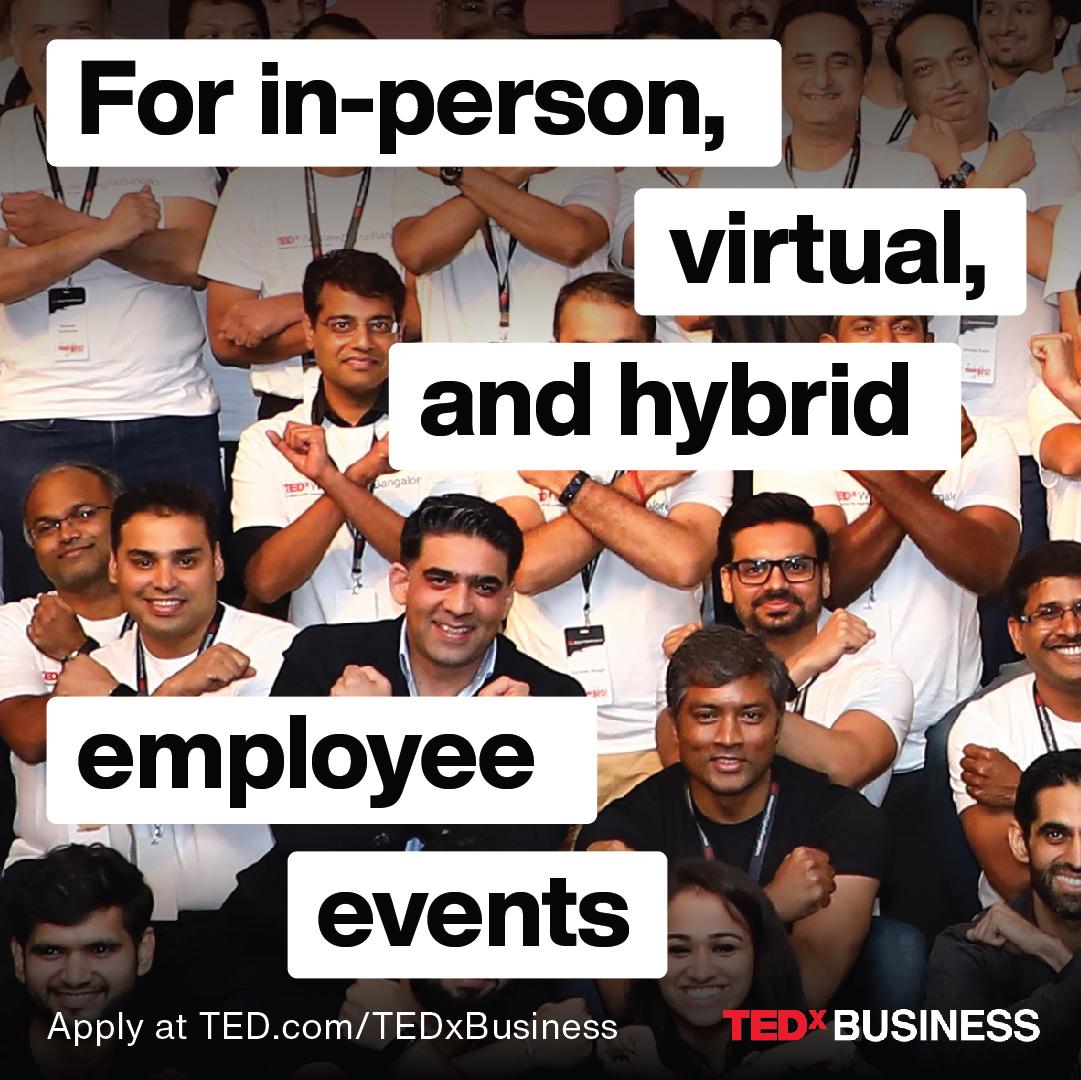 ---
A culture of innovation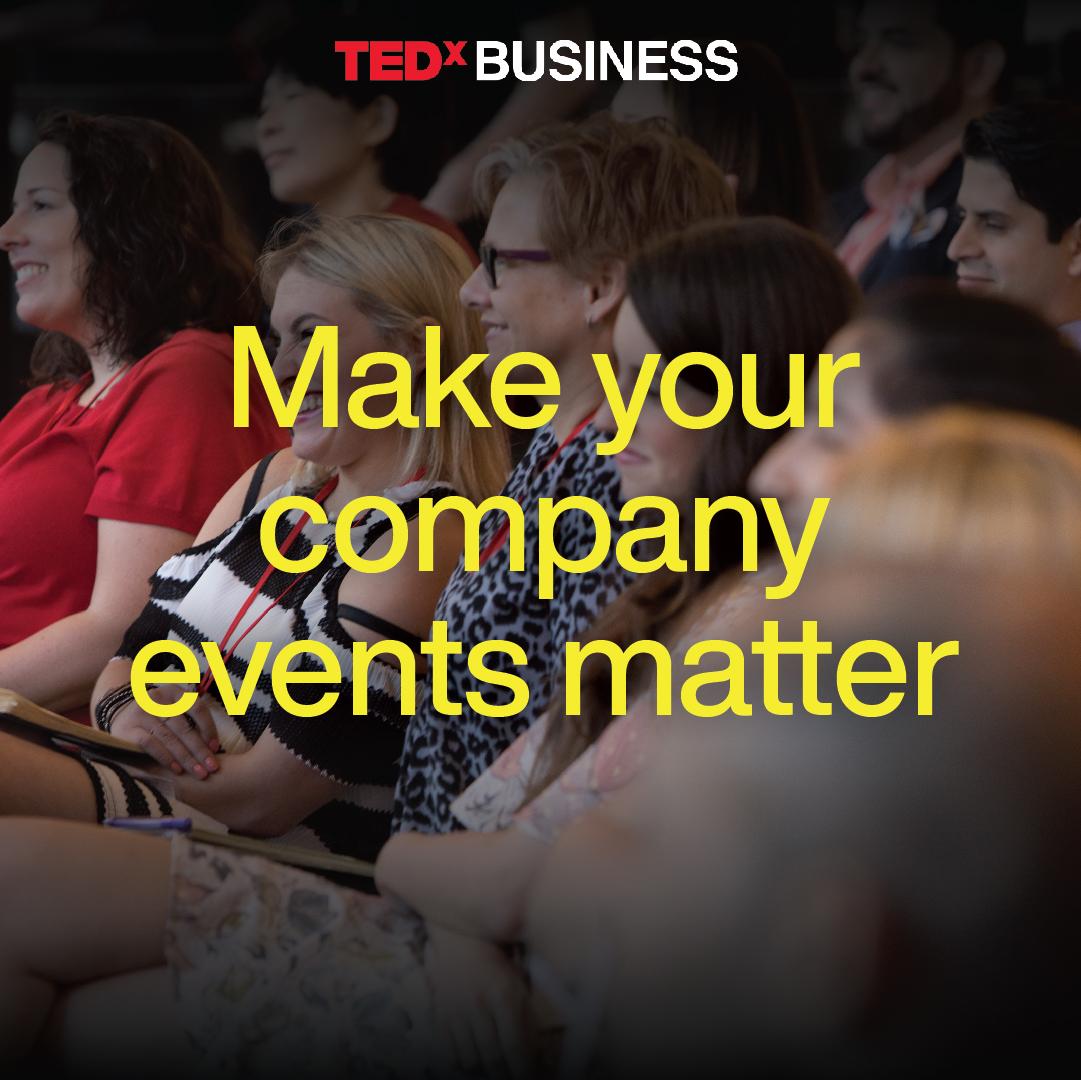 ---
Employee-powered engagement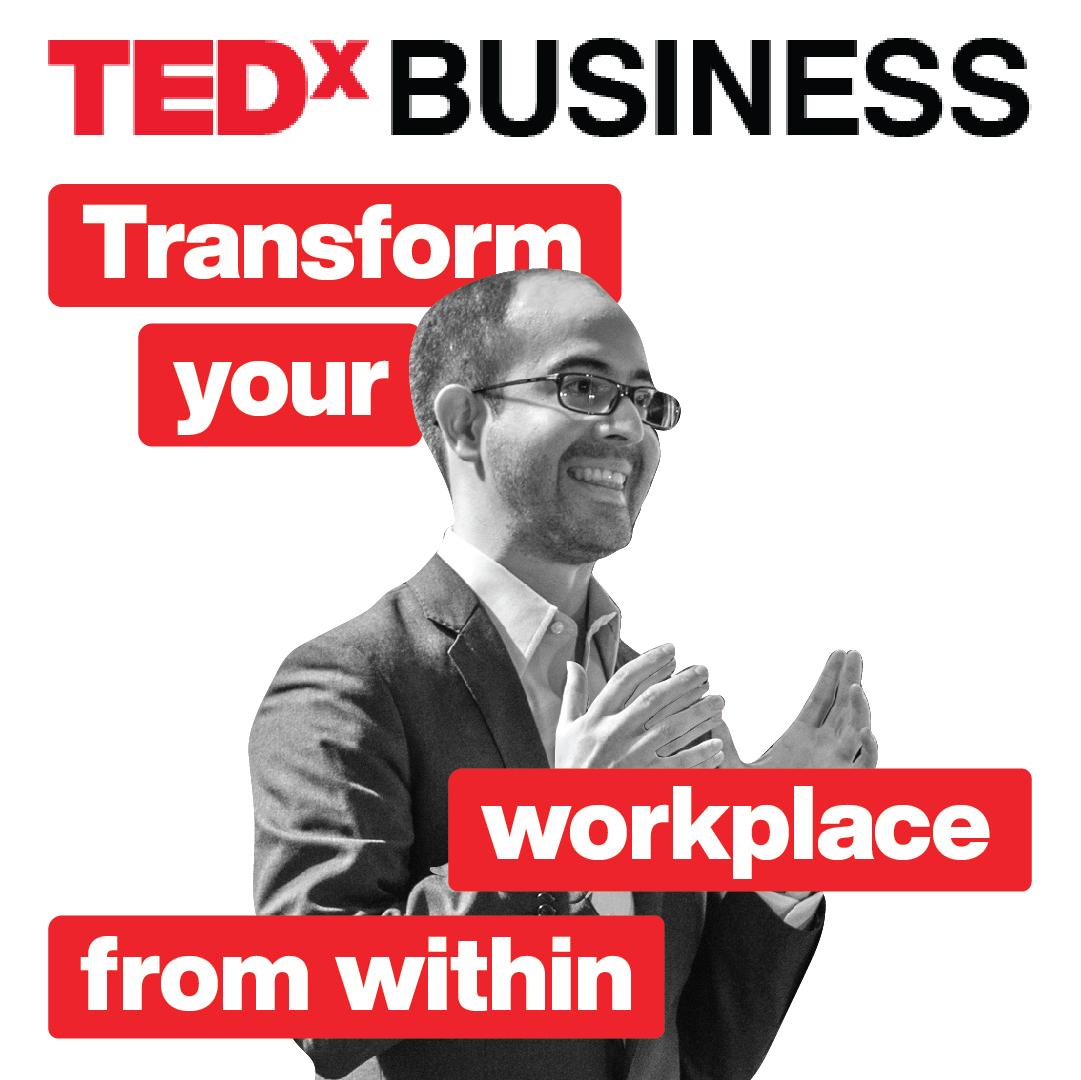 ---