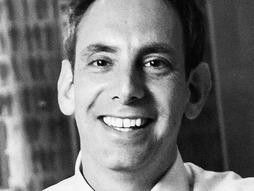 Dave Isay
Story collector
Over thousands of archived and broadcast interviews, StoryCorps founder Dave Isay — winner of the 2015 TED Prize — has created an unprecedented document of the dreams and fears that touch us all.
Why you should listen
From the first interview he recorded, 2015 TED Prize winner and MacArthur Fellow Dave Isay knew he'd found his calling: preserving the stories of everyday Americans. Since then, Isay has amassed hundreds of thousands of recordings, most of previously unheard or ignored voices, all speaking in their own words. The archives of StoryCorps -- which Isay founded in 2003 -- are included at the Library of Congress' American Folklife Center, and now constitute the largest single collection of recorded voices in history.
StoryCorps invites friends, loved ones and strangers to conduct 40-minute interviews at intimate recording booths in Atlanta, Chicago, San Francisco, and (until 2011) New York, as well as in mobile studios nationwide. Offering moving and surprising glimpses into the hearts of often marginalized and forgotten subjects, the interviews are a familiar feature of NPR's Morning Edition and Storycorps.org.
At TED2015, Isay shared an audacious wish for StoryCorps: to open up the format from its signature booths with a StoryCorps app that allows anyone to add to this "digital archive of the collective wisdom of humanity." The vision: to broaden this idea, and begin to take it global.
What others say
"There's nothing quite like [StoryCorps] in the American media. It's an antidote of sorts to an oft-bemoaned media climate that rewards celebrity excess, political extremism and bad behavior. It celebrates normalcy." — The New York Times, October 23, 2013
Dave Isay's TED talk
More news and ideas from Dave Isay
We humans
8 TED speakers show you how to nudge your mind toward the sunny side
Continue reading
We humans
Enjoy these insights from older Americans on the key ingredients for a good life, and get inspired to do your own interview for this year's Great Thanksgiving Listen.
Continue reading
We humans
It's one thing to read about segregation and the Civil Rights movement of the 1960s in books. But history comes to life when you hear from the people who were on the front lines.
Continue reading