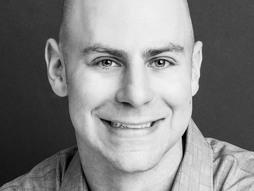 Adam Grant
Organizational psychologist
After years of studying the dynamics of success and productivity in the workplace, Adam Grant discovered a powerful and often overlooked motivator: helping others.
Why you should listen
In his groundbreaking book Give and Take, top-rated Wharton professor Adam Grant upended decades of conventional motivational thinking with the thesis that giving unselfishly to colleagues or clients can lead to one's own long-term success. Grant's research has led hundreds of advice seekers (and HR departments) to his doorstep, and it's changing the way leaders view their workforces.
Grant's book Originals: How Non-Conformists Move the World examines how unconventional thinkers overturn the status quo and champion game-changing ideas.
Grant is the host of the TED original podcast WorkLife, taking us inside unconventional workplaces to explore the ideas we can all use to make work more meaningful and creative.
What others say
"For Grant, helping is not the enemy of productivity, a time-sapping diversion from the actual work at hand; it is the mother lode, the motivator that spurs increased productivity and creativity." — New York Times Magazine, March 27, 2013
More news and ideas from Adam Grant
We humans
Thoughtful advice from 7 TED speakers on creating better connections.
Continue reading
We humans
You probably have a hunch about which one you are, but why not take this quiz -- from organizational psychologist Adam Grant -- and double-check?
Continue reading
Business
No, "humble narcissist" is not an oxymoron; it's a combination of qualities that the best leaders and companies have. Organizational psychologist Adam Grant explains why.
Continue reading