What you need to know about CRISPR
Should we bring back the wooly mammoth? Or edit a human embryo? Or wipe out an entire species that we consider harmful? The genome-editing technology CRISPR has made extraordinary questions like these legitimate -- but how does it work? Scientist and community lab advocate Ellen Jorgensen is on a mission to explain the myths and realities of CRISPR, hype-free, to the non-scientists among us.
This talk was presented at an official TED conference. TED's editors chose to feature it for you.
About the speaker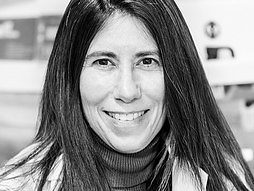 Ellen Jorgensen
Biologist, community science advocate
See speaker profile
Ellen Jorgensen is at the leading edge of the do-it-yourself biotechnology movement, bringing scientific exploration and understanding to the public.