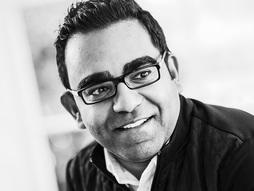 Niro Sivanathan
Organizational psychologist
Niro Sivanathan speaks, writes and consults on how people attain, maintain (and lose) influence through status and power.
Why you should listen
Niro Sivanathan is intrigued by how our judgements, decisions and behaviors are regulated by the psychological experience of being cloaked with status and power. With his collaborators and PhD students, he draws on the behavioral sciences and multiple methods to explore his curiosity.  
Sivanathan is a Professor of Organizational Behavior at the London Business School, where he also oversees the group's PhD Programme. His award winning research has garnered international press coverage at CNN, Financial Times, Time Magazine, Wall Street Journal, Washington Post, Sunday Times and Forbes. He is the recipient of numerous teaching awards, including being selected as one of the World's 40 Best B-School Professors under 40 by Poets and Quants in 2016. He has consulted for and conducts executive workshops for clients across the globe, ranging from multinationals to startups and governments.
Sivanathan earned a Bachelor's and Master's degree in psychology and management respectively, from Queen's University in Canada and his PhD from the Kellogg School of Management of Northwestern University.
Niro Sivanathan's TED talk