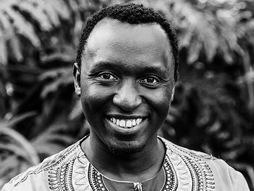 Cedric Habiyaremye
Crop scientist, agricultural entrepreneur
Cedric Habiyaremye is the scientist who brought quinoa to Rwanda and other parts of Africa.
Why you should listen
As a child, Cedric Habiyaremye went hungry, living in a refugee camp. Now, as a crop scientist and agricultural entrepreneur, he is developing solutions for a zero-hunger and malnutrition-free world. He serves as research associate at Washington State University and Rwanda Research Lead at Food Systems for the Future Institute. He is also founder and CEO of QuinoaHub, and cofounder and vice president of Farmwella. He serves as a member of the United Nations Association; the vice-chair of Building Bridges with Rwanda; and a New Voices Fellow at the Aspen Institute. 
As a global hunger fighter and nutrition thought leader and advocate, Habiyaremye served as the youngest member of the Global Agriculture Task Force of the Chicago Council on Global Affairs. He also served as a fellow of US Borlaug Fellowship in Global Food Security; the Borlaug Leadership Enhancement in Agriculture Program; and the Association for International Agriculture and Rural Development. In 2018, Habiyaremye was awarded the World Hunger Leadership Award for his contributions to agricultural development and the fight against hunger and malnutrition. He has more than ten years of experience in international agricultural development with focus on research and development policy. 
Habiyaremye holds MS and PhD degrees in agronomy and crop science from Washington State University, a BS in agricultural science with honors in irrigation and drainage and an advanced diploma in soil and water wanagement from the University of Rwanda.
Cedric Habiyaremye's TED talk