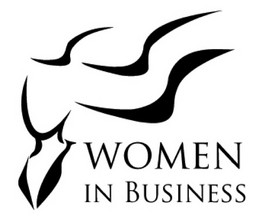 The Women in Business Club at ISB celebrates women from diverse fields and gets ready to be inspired by thought provoking sessions!
Speakers
Speakers may not be confirmed. Check event website for more information.
Shalini Sarin
Shalini Sarin holds a Doctorate in Organization Behaviour, and a double Masters in Sociology and Human Resource Management. She began her career as a teacher of Organization Behaviour and then moved on as a retainer and consultant for Hughes and PriceWaterhouseCoopers. Following that, she joined Godfrey Phillips India as GM-OD & Training. She was head of HR at Cairn India prior to joining Schneider.

In a career spanning over 20 years, Sarin has made significant contributions to organization development, learning & development, talent management, leadership development, coaching, and mentoring. As a management consultant she has contributed substantially in evolving and implementing strategies for maximizing organizational and human performance. 

Sarin is a certified psychometrician from British Psychology Society and a certified trainer and executive coach from Motorola University-Chicago. She is a certified Six Sigma black belt and is accredited in Personal Counseling. She also has an Advanced Human Resource Certification from Ross School of Business, University of Michigan, Ann Arbor.
Pinky Anand
Ms. Pinky Anand, a Harvard Law School graduate and an Inlaks Scholar, is a Designated Senior Advocate practicing in the Supreme Court of India since 1980. She is an expert in the field of Constitutional Law, Private International Law, Environmental and Corporate law, Property Law, Family Law, with about 30 years of standing at the Bar. She is also an Arbitrator with the Indian Council of Arbitrations. She was conferred Award for Excellence in Law 2009, by FICCI FLO for outstanding contribution in the field of law and was awarded 19th Bharat Nirman Awards for Excellence in Law in 2007. She was the Additional Advocate General for the State of Uttrakhand and Senior Standing Advocate for States of Maharashtra and Jharkhand. She was a member of the National Indian Delegation to Deauville France in 2008. She is a Core Committee Member of National Human Rights Commission and is a Member of the Advisory Board of Positive Television Group. She is a Director of Research Foundation for Science, Technology and Ecology, a renowned NGO in the field of environment. She is a Member in the Board of Studies of the faculty of School of Law KIIT University. As an academician, Ms. Anand lectures in prestigious Universities in India and abroad and in various International and National conferences such as Women's Forum Global Meeting, Deauville, France 2008 & Terra Madre, Turin, Italy 2008 and 2010. She is an expert panelist for major Television networks and has numerous publications to her credit in National Newspapers and Magazines such as Times of India, Hindu and Hindustan Times. She is an opinion maker and known for her forthright views. She has authored the Indian chapter on a book on Family Law for European Lawyer Reference Series, which is scheduled for release in 2011. She is Member of All India National Executive of Bharatiya Janata Party & was the National Convenor, BJP Legal & Legislative Cell from 2007 till 2010. She represented BJP in the 5th General Assembly International Conference of Asian Political Parties (ICAPP) at Astana, Kazakhstan-September 24-26, 2009. She was elected as the Vice President of the session on Women and Politics. She was a Member of the Delegation of the BJP to Kochi in July 2010. The Delegation was sent to assess and report on the heinous chopping of Christian Professor T. J. Joseph's hand. Ms. Anand represented India to the Women's Forum Global Meeting, Deauville, France 2008, European Union in 2003, and France in 2003, and was a member of National Delegation to China in 2005. She is a Fellow of Session 433, "Women, Political Power & Next Generation Leadership" Salzburg Seminar in Austria, 2006. She is a Trustee of Harmit Trust, which is having a home for elderly and is Secretary of Delhi Study Group, a well known NGO of professionals and intellectuals. She was the first woman Secretary of Delhi University Student's Union (DUSU) 1979-80 winning with the highest number of votes. She enjoys sports and plays golf. She travels widely and loves reading, music and movies.
Anu Vaidyanathan
Anu Vaidyanathan's research interests include Telecommunications, Systems, Computer Architecture and Intellectual Property Law. She recieved her PhD in Electrical Engineering at UC Canterbury setting the Department and University record in 26 months. In 2010 she joined the faculty at the Indian Institute of Technology Ropar in the Department of Computer Sciences and Engineering first as a visiting professor and then went on to receive an appointment in December 2010. Since June 2011, she has been at the Indian Institute of Management, Ahmedabad as a Visiting Professor in Business Policy. She is the founder of PatNMarks, an Intellectual Property Consulting firm with offices in Austin, Bangalore and Chennai. Anu is also an active endurance athlete representing India in long-course triathlon
Ranjini Manian
In a world which is looking keenly at India business, the key differentiator between organizations that win in India and those that don't is a keen knowledge of Indian cultural behaviour vis‐ à‐vis the world and what actually works here. RANJINI MANIAN has dedicated her career to addressing this important issue. Fluent in French and English, her 17 years of experience as an entrepreneur running India's premier relocation and cross‐cultural services company – Global Adjustments, editor of India's only cultural magazine for expatriates Culturama, creator of a unique cultural hub for expatriates and Indians to link, learn and leave a legacy – the India Immersion Center, writer and experienced speaker at Indian and international forums, she has synthesized the lessons learned from interacting with over 75 nationalities, and across companies, sectors, cultures and geographies to identify the essence of successful cultural interactions for Global Citizens in the 21st century. Ranjini looks at culture not merely as heritage to be proud of but as Cultural Intelligence – a tool to use for strengthening Indian roots, and fly on global wings. As she helps FDI succeed in India, she tells MNCs: "What India lacks in infrastructure, it makes up in the warmth of its culture and people". In her role as an author, cross‐cultural consultant and speaker, Ranjini has many achievements to her credit. To name a few – she has written "Doing Business in India for Dummies" and "Upworldy Mobile" – Behavioural and Business skills for the New Indian manager by Penguin. She has contributed articles to various international publications and is a regular columnist in Business Line, India's premier business daily newspaper. Her vast experience in cross‐cultural issues has made her a sought‐after panellist and speaker on any issue connected with inter‐cultural relations, gender issues and entrepreneurship, both in India and abroad. In particular she is a renowned speaker on Indian business culture for C‐suite expatriates and on the topic of Gender Intelligence, as she has been certified by American expert Barbara Annis. Her style is interactive, anecdotal and peppered with humour, with practical takeaways. She has a Bachelor's degree in Psychology and French literature from Elphinstone College in Mumbai and a Diploma in French Civilisation from the University of Sorbonne, Paris. She is certified in Mastering Negotiations from Harvard University and served on the Harvard Women's leadership Board.

The Third Eye was founded by the current Managing Directors, Jasmeet Kaur Srivastava and Gitanjali Ghate, who were ranked as 23rd most powerful women in Fortune India. Here is what the article said about them. "Srivastava, the business manager and Ghate, the psychologist, use their qualitiative research outfit, Third Eye, to offer insight to consumer behavior. Whether getting DeBeers to tap local demand by creating brands such as Nakshatra, or convincing Cadbury India to enter the rural markets, the two have successfully conducted studies that chart the success of a product or service. Clients such as MTV, Marico, ITC, ICICI, Colgate-Palmolive or the Philips India launch their products based on The Third Eyes studies. "A part of our business is always about having your ear to the groun," says Srivastava. Ghate add : "The other part is about figuring out how the customer relates to a germ of an opportunity. They must be doing it right since The Third Eye gew 35% in the past year."
G. Sree Vidhya
She fell in love when she was barely 14, got married at 17 even before she completed her graduation, was badly burnt and thrown out when her second daughter was only 20 days old. Refused shelter by her parents, she rented a hole in the wall in a slum area in Chennai and began a new life. Today, thirty years later, G. Sree Vidhya heads Ravindra Services as Chairperson and Managing Director, providing security services to L&T, Cognizant, TVS Sundaram and other corporates. But building a company with a turnover of Rs 22 crore, four verticals and 4,000 people has been a journey filled with obstacles and challenges. Ravindra Services has its operations in Tamil Nadu and Karnataka. Ravindra Services offers security and guarding services: these include both armed services & unarmed facility management services and temporary staffing to the corporate and industrial sectors. Supply of cleaning materials, pre-employment verification services, and other allied services with relevance to staffing are in their kitty.
Lakshmi Tripathi
Lakshmi Narayan Tripathi is well-known in Thane. Not only is she a classically-trained dancer and choreographer, but she is also an activist working to educate society about Aids and other sexually transmitted diseases (STDs). Lakshmi is also a eunuch and this 27-year-old Thane resident has been working for the upliftment of eunuchs in society through her NGO, Astitva. Lakshmi graduated from Mithibai College where she read Arts, and then pursued a post-graduate degree in Bharatnatyam, after which she choreographed several stage shows, cut music albums, and has also done a few projects for TV and films.
Priyadarshini Narendra
Ms. Priyadarshini Narendra, Director, India at Iconoculture, (a leading global consumer research and advisory company, and a division of Corporate Executive Board). She comes with more than two decades of rich experience in brand and marketing strategy development. She is also Managing Partner at Onion Consulting, which specializes in innovation, new product ideation, brand and marketing strategy development and designing specialized consumer immersions. Earlier she had been Associate Vice President at Mindscape, a division of Technopak Advisors, and worked in the areas of trend-spotting, shopper insights, new product / service/ experience design research and brand and communication strategy. She was also Director, Strategic planning at TBWA, India, and contributed in the areas of Brand development, corporate, marketing and communication strategy across variety of brands from IT to services to consumer goods. She had a long stint as Senior Client Services Director at Lowe India, and Client Services Director at Ammirati Puris Lintas. Priya is an alumna of LSR, has done her PGDM from Indian Institute of Management, Calcutta and MBA from INSEAD.