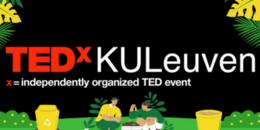 "Ready, Sustain, Go!" is not just a phrase, it's a mindset that calls on us to take action and create a more sustainable future. It's about being mentally and physically prepared, committed to long-term sustainability, and taking bold and decisive action to make a difference.
"Ready" is more than just mental preparation; it's about being in motion, like athletes in the starting blocks, ready to take on any challenge that comes our way. We're not just fired up and ready to go, we've also got our gear on, our minds sharpened, and our hearts pumping like superheroes ready to unleash our powers and make informed decisions to take action towards a sustainable future.
"Sustain" is where we show our true commitment. We're not interested in short-term fixes, we're building a sustainable future with passion and purpose. We're not just getting ready and setting ourselves up for success, we're also thinking about the long-term sustainability of our actions. We're considering the impact our choices have on the environment, society, and the economy.
And when we shout 'Go!', we're making a statement. We surge forward with an unstoppable force, propelling ourselves towards a brighter future. We're not just running or jumping, we're soaring towards a world where our actions make a difference. It's a burst of energy that gives us the strength to break down barriers, defy expectations, and make real, lasting change.
"Ready, Sustain, Go!" is a call to action for all of us to come together and create a sustainable future for ourselves and for generations to come. It's a reminder that each of our actions, no matter how small, can have a big impact. Let's embrace the mindset and work together to create a future that is not only sustainable but also vibrant, inclusive, and full of possibilities!
Speakers
Speakers may not be confirmed. Check event website for more information.
Annick Schramme
Annick Schramme is the academic director of the knowledge community Creative Industries at Antwerp Management School. She is also the academic coordinator of the Master Cultural Management and the competence center Management, Culture & Policy (Faculty of Applied Economics) at the University of Antwerp. Over the last years she has published about the arts policy of Flanders, the creative industries, local cultural policy and the creative city, heritage policy from an international perspective, cultural entrepreneurship etc. Finally she is member/chair of several boards and/or advisory committees in the cultural sector in Flanders and the Netherlands, such as the Royal Ballet of Flanders/the Royal Opera, the Flemish Fund for Literature, The Flemish Children theatre HetPaleis and the Strategic Advisory Board for Culture, Youth, Media and Sports of the Flemish Government and the Dutch Council for Culture.
Ingrid Moons
Ingrid Moons is a full professor at the University of Antwerp. She teaches marketing management, consumer behaviour, and market research. Her research focuses on the user phase of the circular economy and advances insights into a diversity of sustainable consumer behaviours: electric car adoption, eco-travelling, spirulina-based food, repair behaviour and single-use product avoidance.
Nick Meynen
Nick is a geographer and an international author and speaker who works with changemakers from around the world on new economic theories, narratives and practices, he connects grassroots struggles for justice with the bigger economic system errors that need to change. After obtaining his Master's in geography (2002), he added postgraduates in conflict studies (2003) and investigative journalism (2007). Nick has been involved in European projects around ecological economics and environmental justice since 2008 and investigated environmental frontlines worldwide, both as a journalist and for civil society.
Nikolas Sterck
Nikolas, with his master's degree in Visual Arts under his belt, decided to focus on the then-emerging design of digital applications. In 2019, he sold the shares of his company to have more time for his other passion: sustainability. Nikolas was at the helm of a Greentech start-up focusing on innovative vertical urban agriculture. With his problem-solving ability, he wants to help entrepreneurs and individuals realise that sustainability can add value to their businesses and their personal lives.
Stefaan Vandist
Stefaan Vandist is an innovation and sustainability expert who believes that sustainability is the most exciting innovation adventure of this decade. He is obsessed with the possibilities on the intersection of technology, creativity, and ecology. With over fifteen years of experience, Stefaan's mission is to help organizations take control of their future narrative by leveraging three superpowers: foresight, design thinking, and storytelling.
Wim Dewulf
Wim Dewult is professor at the Mechanical Deprartment of KU Leuven. He is a chairing Group T Leuven Campus, an international KU Leuven campus focused on Sustainable Engineering, Health Engineering and Entrepreneurship.