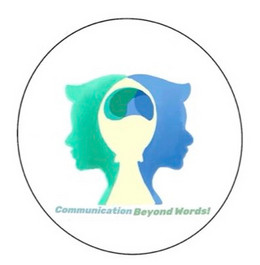 Communication is the most integral part of our life. There are many ways we express ourselves and understand each other. People often forget that non-verbal language is also an important part when coming to communication. Especially, when giving speeches. We should be reminded how non-verbal language can help us in daily life and be better communicators.
Speakers
Speakers may not be confirmed. Check event website for more information.
Angela Wang
Angela Wang is a student in grade 6 who studied at CISB since 2017 (in G1). She enjoys doing sports and drama. She has joined the CISB volleyball, soccer, and basketball team, StageCats, and more. This is her first time joining TEDx. She is looking forward to her first speech on TEDx!
Bowen Truong
Bowen Truong is currently in Grade 6 and has been studying at CISB since I was 18 months old. I enjoy sports a lot, especially basketball and hockey. I am in our U14 Basketball team. This is my 1st time joining the TEDx and it has given me more confidence in public speaking.
Cecilia Zhang
Cecilia Zhang has lifelong passions for education and public speaking. She has been part of the Development team of Schwarzman College, Tsinghua University for nine years. Prior to that, Cecilia joined LGT Venture Philanthropy to cultivate an impact investing market in China. She is also a 13-year-old Toastmaster and a daily meditator.
Cici Zhou
Cici is working for China Global Television Network (CGTN) in Beijing as a Multimedia Reporter. She has interned at ITV, Global Radio, and The Star in the UK, and has been certified by the Broadcast Journalism Training Council. Cici's mottos include "Eat, Learn, and Love".
Edison Zhao
Edison Zhao, a DP1 student at the CISB since grade 6, is currently a grade representative in the student council. Edison consistently pursues knowledge in mathematics with curiosity and versatility, participating in contests and winning awards. He also engages in many sports events, like golf, badminton, and tracks. Edison, along with his enthusiasm, is joining TEDx as a first-time public speaker!
Elaine Wang
Elaine Wang is a headhunter in the worldwide top headhunting company. She was the President of Toastmasters International, a non-profit organization that aims to improve public speaking skill and leadership skills. She is also a career coach helping people achieve excellence in the job market.
Maggie Qiu
Maggie Qiu is a current 9th grader and has been at CISB for over 12 years. She was the academic leader in grade eight and enjoys synchronized swimming, ballet, and badminton. She is also a member of multiple school clubs and cannot wait to deliver her first TEDx speech!
Musab Abdikadir
Musab is an Ethnology major student at the Minzu University of China. He is a storyteller and avid listener, with a passion for collecting and sharing tales that captivate the imagination and spark the soul!
Nika Fabrio
Nika Fabrio is a Croatian student in grade 11 who joined CISB in 2015. She partakes in various school initiatives, such as aiding in organizing various diversity-promoting events for the school. Her experience winning China's national debate championships has given her the necessary public speaking skills for this TEDx event. She hopes that her first TEDx presentation is engaging and enlightening. Enjoy!
Xenia Otmakhova
Xenia is Russian-Dutch creative thinker currently based in Beijing. She works at a creative design lab Ballistic Architecture Machine and is named the Beijing Youth Ambassador. Xenia holds degrees in Architecture and Urbanism from the TU Delft in the Netherlands and is a Schwarzman Scholar with a degree in Global Affairs from Tsinghua University in Beijing.