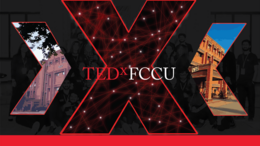 The Spectrum Of Change refers to a range of approaches or levels of change that can be applied in a given situation. The sort of change being made—either incremental or transformational—as well as the degree of change that is required or desire. When addressing an issue or a problem, the spectrum of change can assist people or organizations in choosing the best course of action.
Speakers
Speakers may not be confirmed. Check event website for more information.
Ahmad Manzoor
With over 20 years of experience in the Tech industry, Mr. Manzoor is an expert in his field. He holds the prestigious title of being a Certified Blockchain Trainer by the Blockchain Training Alliance, showcasing his deep understanding of this transformative technology. As the Founder & CEO of the Pakistan Blockchain Institute, AnZ Technologies, Pakistan Smart Contract Academy, and the Pakistan Blockchain Research Center, Ahmed is at the forefront of blockchain education and development in Pakistan. With over 21 years of experience in tech solutions,
Dr. Arfa Syeda Zahra
Dr. Arfa is highly accomplished educationist and researcher, known for her exceptional expertise in the Urdu language.
Hassan Sheheryar Yasin
Hassan Sheheryar Yasin is a renowned Pakistani fashion designer and a prominent figure in the world of fashion and entertainment. With his exceptional talent and distinctive style, HSY has made a significant impact on the fashion industry, both locally and internationally. Known for his attention to detail, and a flair for blending traditional elements with contemporary aesthetics, HSY has become a household name synonymous with luxury and elegance. His creative vision, combined with his passion for celebrating Pakistani culture, has earned him a devoted following and cemented his position as a trendsetter and icon in the fashion industry.
Muhammad Bukhari
Mr. Muhammed Bukhari is the co-founder of Farmdar, the only start-up from Pakistan to be a part of the GrowthX program by Microsoft. Muhammad Bukhari envisions Pakistan as the emerging leader in the agricultural sector, he has worked towards building a food secure world, creating a more accessible world for the farmers through artificial intelligence and disruptive tech.
Student/ Digital Content Creator
He's a Historian by passion and dentistry student by career. He's very famous for giving history details more focusing on Subcontinent plus his folklores are very popular. His main agenda behind all this effort he makes is to revive the rich history that the subcontinent has.
Chief Digital Learning Officer at Taleemabad / Social Worker
Sabeena Abbasi, an experienced advocate for social change with a passion for challenging the status quo and empowering marginalized communities. With a strong focus on girls' education and women's economic empowerment, Sabeena has a proven track record of establishing sustainable solutions and understanding root causes. As Chief Digital Learning Officer at the Orenda Project, Sabeena is responsible for developing and implementing digital learning initiatives, with a potential focus on promoting education and skills training for marginalized populations. Sabeena's philosophy centers around empowering learners with relevant skills to become lifelong learners, while maintaining a strong sense of moral values.
Sophiya-Layla Afsar
Sophia-Layla Afsar is a multidisciplinary artist, therapist, and mediator. Her artwork integrates trans and autistic experiences, emotional care, and play. Their therapy practice focuses on gender, sexuality, and neurodivergence. Afsar was previously also a corporate lawyer.