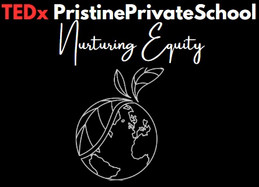 Exploring this idea through expert talks would lead to creating constructive conversations about the topic of environmental equity being linked with economic inequalities related to a class-conscious world that focuses on sustainable provisions based on the so-called definitive strata of society. The listener in the audience coming from a place of privilege will be moved to recognise that all communities are accountable for their actions that lead to environmental degradation. Experts would relate their environmental achievements whether micro or community level to inspire the audience comprising the future leaders of the world to reflect on their interactions with the wider world and review the scope of their career pathways in contributing to this mission.
Speakers
Speakers may not be confirmed. Check event website for more information.
Aisha Mir
Aviation student, Space Enthusiast
Aisha is a nature lover and was raised and schooled in Madinah, Saudi Arabia. Her mission is to make Sustainability practices and high-quality environmentally friendly products & services accessible to all and convenient to be proudly incorporated into our daily lives. Aisha wears many hats; she is the world's first artist to transform discarded and expired cosmetics into unique art assets in the form of paintings through her initiative Artientifique. Her co-authored case study about the same has won the Highly Commendable Case Study Award at the 27th CEEMAN 2021 and was published in the prestigious Emerald Emerging Markets Case Studies Journal, UK. She is also a National Geographic Certified Educator, keenly interested in networking with "Ecopreneurs" and Environmentalists worldwide. She is a student at Emirates Aviation University Dubai and aspires to become an aerospace engineer.
Areej Syed
Student , An Intellectual Explorer
Areej is an individual who lets her self-drive and passion fuel her to continue reaching and thriving for more. Whether at home binge-watching her favourite TV shows or out with her friends, she's always up for a good adventure, delving into uncharted areas and wholeheartedly embracing the joy of exploration. Witnessing the firsthand transformative power of knowledge has sparked and ignited a burning desire in her to explore diverse subjects, ranging from technology and AI to the environmental sciences and social justice. Rooted in strong values and principles, Areej's beliefs serve as a compass, guiding her actions, decisions, and interactions with others, helping her to attain her objective of achieving a positive influence
Dua Zafar
A confident debater, a political literature aficionado, and a keen STEM researcher
All of these terms can be used to describe Dua Zafar. How to spot her? Find a girl running through the school for every interesting opportunity coming along the way, or a student advocating for strong women and people of colour embedded in our history, or even as simple as a Pristinian petting all the cats of the Al Nahda neighbourhood. On the outside, Dua Zafar seems like an enigmatic and extroverted person – she has a strong and unchallenged passion for public speaking and scholastic research. But really, she is a cinephile that is crazy obsessed with everything relating to science fiction and mystery. With a wild imagination, she combines her creativity and problem-solving assets with pretty much every problem thrown her way.
Hithanadurage Anthony Dwaine De Silva
Student, Believes in Solutions through Discussions
Dwaine firmly believes in peace through empathy and strongly feels that communication is the first step to solutions, no matter how seemingly overpowering the problem may appear. Driven by this motto and growing up exposed to diverse religions, cultures and faiths, Dwaine has built a strong knowledge of the techniques and power of speech. He enjoys deducing multiple methods of working around a problem, as well as arriving at conclusions that are mutually beneficial to all. He avidly advocates for environmental restoration and preservation, as he believes everyone has the right to experience nature in its most ancient, pristine, untouched form.
Matteo Boffa
Serial Impact-Entrepreneur & Investor
Matteo Boffa is a Swiss Serial Impact-Entrepreneur, resident in Dubai since 2016. After dedicating over 9 years of his career in the world of finance (Swiss Private Banker) and nearly 2 years in the Swiss Army (Chief Sergeant Major), he decided to make a radical change in his life and undertake a path linked to sustainability and the protection of the environment. He is now an active investor and part of the board of several companies worldwide. Matteo lectures entrepreneurship and sustainability in multiple universities in the UAE and Switzerland. In September 2020 he was recognized by Forbes as 30under30 and in November 2022 was awarded as Middle East Young Entrepreneur of the Year by MEED. His motto: don't spend to destroy, invest to create!
Muhammad Aziz
Architect | Landscape Architect | Urbanist | Design Innovation Practitioner
Muhammed is a UAE-based Architect, Urbanist and Design Thinker working at the nexus of architecture, landscape and cities. As an emerging architect, an urban enthusiast and an avid researcher, he has a keen interest in a circular economy, placemaking, landscape urbanism, transit-oriented development and social sustainability. He currently practices in the Urbanism + Planning studio at AECOM as a Landscape Architect and Urban Designer. Through his work, Muhammed strives to create meaningful connections between people and their environments, fusing design, innovation and sustainability to create life-centric cities + places that benefit individuals and society as a whole.