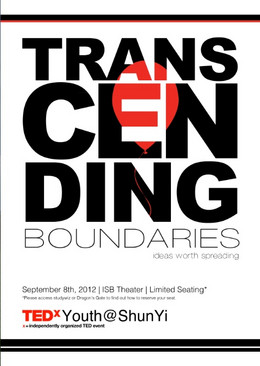 Our event is directed towards students, staff and members of the community at the International School of Beijing, and we hope to inspire our audience through talks centered around the transcension of boundaries. These boundaries can include physical or emotional limitations an individual has faced, or the limits that conventionally define our world and divide groups of people: language, culture and even age. In this event we will bring together numerous distinguished individuals from various fields to talk about their experiences and work, and ultimately aim to shed light on the unique intersection of the West and East, and we believe that modern-day Beijing serves as the perfect backdrop to represent this sort of culturally integrated mindset.
Speakers
Speakers may not be confirmed. Check event website for more information.
Yene is an author, consultant, and transformative leadership coach specialized in transformation, change and leadership. She uses innovative tools such as writing, painting, meditation and yoga as part of her Leadership Development and Transformation and Change tool kits when working with clients. Her education background is Business/Finance MBA and a PhD in Humanities focusing on Transformation and Change in Human Systems. She is the founder of The Shola Company [http://www.thesholacompany.com] and the humanitarian organization everyONE [http://www.everyonesworld.org].
Alan Babington-Smith
Alan Babington-Smith is a multicultural polyglot citizen of the world of ideas. He has travelled in every continent and lived in 6 countries. He has a wide range of interests - intellectual, physical and emotional. He is one of the few people who has both helmed an America's Cup challenger and can recite Homer. Now 65, he has lived in China all this century-since Jan 2000- and has helped build LMI-China into the largest coaching business in China, and The International Festival Chorus into the best choir in China. Alan was at Eton, and has a Masters Degree from Cambridge UK in History and Economics. He was a banker for 35 years.
Kaiser Kuo
Chao Tang
Founder of the Beijing Cultural Heritage Protection Center (CHP) He Shuzhong first heard about many inside stories regarding the trafficking of Chinese cultural heritage as a college student in Shanghai in early 1980s. Outraged at the accelerating situation, he wrote an article in his college newsletter to call for action from everyone. Soon after this article was published in the college newsletter, a foreign teacher in his school translated it into English and sent it to a major international newspaper. The published article attracted the attention of senior Chinese officials, who took action and saved some of China's heritage. He Shuzhong was inspired by this success and became a firm believer in proactive cultural heritage conservation. In 1998, working as a teacher at China University of Political Science and Law, he launched a small volunteer group called Cultural Heritage Watch, which later evolved into CHP. CHP was legally registered with the Beijing Bureau of Civil Affairs as a non-governmental organization in 2003.
Dr. Yong Zhao is an internationally known scholar, author, and speaker. His works focus on the implications of globalization and technology on education. He has designed schools that cultivate global competence, developed computer games for language learning, and founded research and development institutions to explore innovative education models. He has published over 100 articles and 20 books, including Catching Up or Leading the Way: American Education in the Age of Globalization and World Class Learners: Educating Creative and Entrepreneurial Students. He is a recipient of the Early Career Award from the American Educational Research Association and was named one of the 2012 10 most influential people in educational technology by the Tech & Learn Magazine. He is an elected fellow of the International Academy for Education. He currently serves as the Presidential Chair and Associate Dean for Global Education in the College of Education, University of Oregon, where he is also Weinman Professor of Technology and Professor in the Department of Educational Measurement, Policy, and Leadership. Until December, 2010, Yong Zhao was University Distinguished Professor at the College of Education, Michigan State University, where he also served as the founding director of the Center for Teaching and Technology, executive director of the Confucius Institute, as well as the US-China Center for Research on Educational Excellence. Zhao was born in China's Sichuan Province. He received his B.A. in English Language Education from Sichuan Institute of Foreign Languages in Chongqing, China in 1986. After teaching English in China for six years, he came to Linfield College as a visiting scholar in 1992. He then began his graduate studies at the University of Illinois at Urbana-Champaign in 1993. He received his A.M. in Education in 1994 and Ph.D. in 1996. He joined the faculty at MSU in 1996 after working as the Language Center Coordinator at Willamette University and a language specialist at Hamilton College.
Hui-Yi Lin
Lin Hui-Yi is an economist by training and is in the profession of market research. She has a background in economic policy, and obtained an MBA from the Tsinghua University - MIT Sloan School International MBA program. She has previously planned and implemented enterprise development programs in Singapore and is currently based in conducting multi-industry market research for multinational clientèle. She is passionate about solutions that make social, environmental and commercial sense.

Justin Bedard is a Global Nomad that was born in Malawi, but grew up in Canada, China and Indonesia. Justin has developed a reputation as an innovative social entrepreneur that focuses on building effective teams and communities that can create change around the world. Justin is passionate about leadership and organizational development and is recognized for his commitment to youth and community programs around the world. Justin was co-founder of the Miao Liang Outdoor Education Center in Beijing and is also a co-founder of the JUMP! Foundation. Most notably, he has been awarded the Canadian St.John's Ambulance Award of Merit; and the Dragon Award for Courage and Service to Humanity. Justin is currently the Executive Director of the JUMP! Foundation and holds positions on the Boards of Directors of Sports Beijing, Global Issues Network and Educo Adventure School Canada. But most importantly, Justin graduated from the International School of Beijing in 2001.