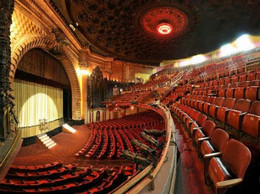 The real measure of your wealth is how much you'd be worth if you lost all your money. The money will always be here, so what qualities should you focus on if not the money? Join us as these powerful speakers unpack this question in the name of "ideas worth spreading".
Speakers
Speakers may not be confirmed. Check event website for more information.
Angel Rich
Entrepreneur
Angel Rich is the founder and CEO of The Wealth Factory, a 'fintech' company that designs educational technology games, to enhance financial literacy and workforce development. As a former Global Market Research Analyst for Prudential, Rich led the first African American Financial Experience Study; which still serves as the benchmark study across the national financial services industry for marketing to African Americans. Her research saved the Company $6 Billion, and rose its ranking from #16 to #4 in service in one year. Through her company, Rich created the world's first financial literacy gamification app CreditStacker; which is available in 10 languages, in 40 different countries, and has achieved over 25,000 downloads in a year.
Ashaala Shanae
Vocalist
Ashaala Shanae is an Expert Celebrity Vocal Health, Performance Pedagogy, and Voice Monetization Coach with over 20 years of professional experience providing voice care, voice confidence building, vocal instruction, instructor certification, and voice monetization methods in the Public Speaking, Music, Media, Entertainment, and Digital Marketing Industries.
Bill Haney
Entrepreneur/Boxing Coach
Bill Haney, father and trainer of undisputed world-champion boxer Devin Haney is also a successful entrepreneur and thought leader hailing out of California.
Charlie Jabaley
Entrepreneur
When it comes to helping companies motivate millennials to build a culture that matters, Charlie Rocket is your guy. Not only did he reverse his brain tumor after leaving his 15 million dollar management company to become a Nike Athlete, he's also sold 43,000,000 records, has built 4 different million dollar clothing lines and is both an Emmy and Grammy winner.
Christal Jordan
Author
Christal D. Jordan is an award-winning author and journalist. In 2008, Jordan founded Enchanted Branding & Public Relations, one of the most in-demand entertainment public relations and branding firms in the southeast. The boutique agency boasted A-list celebrity clientele and brokered deals with commercial brands such as Coca-cola, Monster, L'ORÉAL, Beachbody and many more. A self-proclaimed, hopeful romantic, Jordan serves as Relationship and Women's Issue editor for Rolling Out Magazine. Further, she hosts a YouTube series and a webisode series titled "Reality Check" for the magazine and does bi-weekly pop culture segments for Fox 5 Atlanta. In the spring of 2022, Jordan was tapped by OWN to co-host a digital after show for one of the networks highest rated shows.
Daraine Delevante
Entrepreneur
Doraine is a Consumer Law Educator whose knowledge and expertise is predicated on accountability and results. Daraine Delevante got into finance industry because he saw that there was a need for consumer education and for consumers to understand the power of credit.
Kaye Flewellen
Entrepreneur
Kaye Flewellen is a Baylor University graduate with a Bachelor of Art degree in Communications and Public Relations. She is a salon owner, stylist, community activist and motivational speaker. She is formally an adjunct Professor for Navarro College Cosmetology. Kaye has traveled extensively to provide services for Grammy award winning Winans family, Salonge Knowles, members of Congress, and a host of civic and business leaders. Having produced styles and articles for national hair magazine publications and worked as a Certified Educator for several hair care companies. Recently, she partnered with CBY beauty to help launch a line of beauty products and to serve as director of education. In 2013, Baylor University recognized her as one of their distinguished alumni for her philanthropic efforts both in her community and abroad.
Marty O'Neil
Entrepreneur
Graphic Design grad Marty O'Neill started Drastic Graphics as a small business creating party fliers and mixtape covers in his hometown of Buffalo, NY. Eventually, Marty developed his homegrown brand into a body of work that would have global visibility, leading Drastic Graphics to new opportunities in podcasting, comedy tours, and eventually seeing his graphics on the massive screens outside of New York City's Madison Square Garden. Building his foundation in branding and design for popular comedy podcasts like The Joe Rogan Experience, Marty has started to shift his focus, turning Drastic Graphics into a full-fledged creative agency, offering clients branding, audio and video production, and web design services. It was not his original plan.
Maxie J
Fashion Designer
Maxie J. is a Fashion designer passionate about creating pieces for the woman who loves to be sexy, fabulous and sophisticated at the same time. Her Los Angeles based brand Ellaé Lisqué is now a multi-million dollar enterprise! Hailing from Inglewood, California, the notable fashion designer is best known for being a self-made entrepreneur, co-owner of her very own manufacturing company, and a notable speaker who is set to launch a new masterclass
Mike McBride
Entrepreneur
Pastor Michael McBride (known as "Pastor Mike") is a native of San Francisco and has been active in ministry for over 20 years. Pastor McBride's commitment to holistic ministry can be seen through his leadership roles in both the church and community organizations. A graduate of Duke University's Divinity School, with a Master of Divinity with an emphasis in Ethics and Public Policy, Pastor McBride founded The Way Christian Center in West Berkeley, where he presently serves as the Lead Pastor.
Mike Mcclure
Entrepreneur
Mike McClure, Jr. affectionately known as Pastor Mike Jr. (PMJ) has become a trailblazer and trendsetter across the globe. At the height of the pandemic, Pastor Mike, Jr.'s song "Big" became the number-one song in the country, jumpstarting an unparalleled musical career. As a breakout artist, he has garnered 11 BET Stellar awards, and 2 Dove Award nominations, most notably receiving the highly coveted Artist of the Year for 2 consecutive years! As a preacher, motivational speaker, and community impact advocate, PMJ was selected by Outreach Magazine as one of the fastest-growing churches and pastors to watch for this next generation due to the thriving growth of 20,000 + partners. Yet one of his greatest joys is leading the ONLY fully accredited black-owned private Christian schools serving grades K-8 in the state of Alabama. He does all of this while gracefully being the husband of JaQuetta and father to their five children, Xander, Michael III, Mason, Makinley, and Myles.
Nathalie Nicole Smith
Entrepreneur
Entrepreneur Nathalie Nicole Smith earned the status of becoming a self-made millionaire through a combination of hard work, dedication, and a valuable support system with her clients. Beginning with only a few thousand dollars, Smith launched her online eco-beauty company Plush RX, formerly Plush Beauty Box, after graduating in 2011. She soon expanded the Plush brand in 2014 to open its first flagship store in Washington, D.C. In 2015, Smith was approached with a government contract in Washington, D.C. to facilitate entrepreneurship and life skill programs in the juvenile prison facilities. Her mentorship program soon grew in 2017 to become what exists today as the 501(c)(3) nonprofit network Women Who Boss.
Norwood Williams Jr.
Entrepreneur
Norwood "Minister Bee Betta" Williams Jr. is a Tribal Minister, American National, and Author based in Greeleyville, SC. As of 2019, Minister Bee Bettas Sermons are heard around the world. Since starting his Trust Financial Literacy Journey, he has never looked back. Growing up in a small town gave him the inspiration to get out and learn more about the world.
Priscilla R. Butts
Entrepreneur
Priscilla R. Butts, affectionately known as Posh, is Central Florida's woman to watch in the world of finance and funding. Pioneering the industry with decades of experience securing over $20 Million dollars in funding for small businesses, entrepreneurs, and non-profit organizations, Priscilla has established herself as an innovative thought leader, wealth strategist and funding guru; empowering others to activate their passion, align it with passion and make a profit. She is CEO of five successful businesses and serves as a mentor and coach to over 400 entrepreneurs, affording her the opportunity to offer strategic business advice that incites process improvement and provokes change management. The end-results are high-performing teams and high yielding acquisitions for those she serve.
Ramel Newerls
Entrepreneur
Ramel is an experienced professional Real Estate Investor specialized in the Commercial Real Estate segment and Public Speaker for numerous audiences
Shavon Smith
Author & Entrepreneur
Shavon Smith, a native of Norfolk, Virginia, is a #1 Best selling author and serialpreneur who has ignited the hearts of people across the globe through the message of purpose, faith, and love. After her televised appearance on "The Best Preacher You've Never Heard, Smith became a high-rising media influencer. As a pastor and mentor, she is committed to a lifestyle of service that promotes permanent change and enhanced authenticity. Her journey as a serialpreneur and trailblazer has allowed her the liberty to launch a marketing organization, publishing house, and non-profit organization for human trafficking victims by preparing them for society. This highly sought-after speaker strives to impact the world by empowering others through real-life demonstration. Her #1 goal is to leave a legacy for her loving husband and eight children that will shift generations indefinitely.
Thomas Araujo
Entrepreneur
Thomas is a social media star who has gained fame for his Dope as Yola YouTube channel. His vlogging about all-things marijuana with strain reviews and joint rollings has helped him grow to more than 136 million views. He is also the owner of Push Trees and The Dopest Shop.