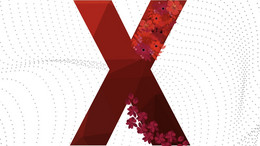 - Femaleness?
- Not only!
Intelligence, ageless beauty, tremendous patience, fortitude, and dignity. A Woman is not only an affectionate mother, a devoted wife, a caring daughter, a trustworthy sister, or a loyal friend. A Woman is the very existence of nature capable of anything she wants. Although gender is part of anyone's identity, it should never restrict them to boundaries of how a woman is expected to be. Women are all unique, and that is the beauty of it.
TEDxNazarbayevUniversityWomen Conference invites you to take a fresh look at women in our society.
Speakers
Speakers may not be confirmed. Check event website for more information.
Anna CohenMiller
Associate Professor, Co-Founding Director of The Consortium of Gender Scholars in Kazakhstan
Anna CohenMiller is an Associate Professor and an award-winning educational leader who has dedicated her career to promoting gender equity, diversity, and inclusion. She is also the Co-Founding Director of The Consortium of Gender Scholars in Kazakhstan, which aims to promote research, teaching, and advocacy for gender equality in the region. As a specialist in qualitative social justice research, Anna has published numerous articles and book chapters on topics such as gender, race, and identity. She is also the Editor-in-Chief of the Journal of Pedagogy and Popular Culture, where she encourages scholarship that examines how popular culture shapes our understanding of social issues.
Elvira Berdauletova
PhD Student and PR and Communications Specialist at the IOFS
Elvira Berdauletova is a GSPP PhD student at Nazarbayev University, where she focuses on public policy and international relations. She is a graduate of Leiden University in the Netherlands, where she earned a master's degree in International Relations and Diplomacy. With a background in public relations and communications, Elvira has worked in various international organizations, including the Islamic Organization for Food Security (IOFS), where she has been instrumental in promoting the organization's mission of food security for all. She has also served as a Press and Cultural Affairs Officer at the Embassy of Kazakhstan in the Netherlands, where she worked to build bridges between the two countries.
Jasmin Amirbekova
Senior year Sociology Student, Research Assisstant, and Wonder Women Ambassador
Jasmin Amirbekova is a senior year Sociology student with a passion for research and advocacy. She currently serves as a Research Assistant at the Graduate School of Business, where she conducts research on various social issues related to gender and equality. Jasmin's academic record is exemplary, and she has been recognized for her outstanding achievements in her field. She is also a Wonder Women Ambassador, working to empower and inspire women to achieve their full potential. With her expertise and dedication to social justice, Jasmin is a rising leader who is making a positive impact in her community and beyond.
Laura Vaigorova
CEO and Founder at SmarTestPrep, Women's rights activist, and Polyglot
Laura Vaigorova is a multi-talented individual - she is an entrepreneur, educator, women's rights activist, and polyglot. As the CEO and Founder of SmarTestPrep, Laura is committed to helping students find the best school fit and secure scholarships, providing assistance with test preparation, essay writing, and applications to study abroad programs. She has been recognized for her achievements as an ASU+GSV Cup Elite 200. Laura's passion for women's rights led her to found Stopharass.kz, a platform that tracks harassment and violence towards women and provides them with support. Her dedication to this cause has earned her recognition as a leader in her community. Fluent in multiple languages, Laura is able to communicate with individuals from diverse backgrounds and is committed to promoting intercultural understanding. Through her work, Laura is making a positive impact and inspiring others to take action towards creating a more just and equitable society.