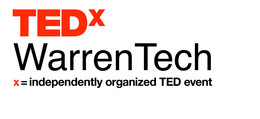 In the spirit of ideas worth spreading, TEDx is a program of local, self-organized events that bring people together to share a TED-like experience. At a TEDx event, TEDTalks video and live speakers combine to spark deep discussion and connection in a small group. These local, self-organized events are branded TEDx, where x = independently organized TED event. The TED Conference provides general guidance for the TEDx program, but individual TEDx events are self-organized (subject to certain rules and regulations).
Speakers
Speakers may not be confirmed. Check event website for more information.
Student
I am a student at Chatfield Senior High School and will be a Miami University Business student next year. I am the Co-President of Jefferson County Relay for Life and am part of the nationally recognized Link program at my high school. I have been a student athlete all four years of high school. I am a Superfan and work to spread school spirit across Chatfield.
Eleanor Goldstein
Student
I'm an extroverted climate enthusiast who has always wanted to participate in a Ted Talk! I love running, hiking, skiing, and getting a matcha latte with friends. I grew up in Denver, Colorado and am the middle child of three sisters. I have participated in speech and debate all four years of high school as well as Model United Nations where I have grown to love public speaking and problem solving worldwide issues.
Frances LeDuke
Student, Colorado School of Mines Undergraduate in Research
I am a university student from Golden, Colorado. From studying engineering at Warren Tech to building industry level spacecraft while in university, I am a driven and accomplished young woman striving to learn, educate, and present insight and inspiration to other aspiring engineers.
Noah Vong
Student
I am a junior at East High School. I often consider myself one who's easy to talk to, mellow and even-tempered, and dedicated to my commitments. As the Junior Vice President of our school's Student Council and as a future president of our club APSA (Asian Pacific-Islander Student Alliance), I find myself taking on leadership roles, as an act of compassion for my peers, my school, and my community. I am proud to be an Asian American individual and I always will be.
Educator
I am a 22 year Jeffco educator with a passion to help students become empathetic, open-minded critical thinkers and problem solvers in a world that is increasingly divided. For the past four years, I have been facilitating TED-style Talks in my ACC concurrent enrollment Composition course at Chatfield Senior High; these talks have been a highlight of my tenure, showcasing students' creativity and passion.
Rae Tatel
Student
I am a student at Denver East High School. I am on the Speech and Debate team, and I'm also a runner for my school. I love books, debating with people and learning about new things. I'm also involved with a few other East clubs, and am a gymnastics coach when not busy racing or debating.
Executive Coach, Author, Speaker
I am an executive coach helping clients unlock their inner negotiators. I honed my negotiation skills by closing deals for big names like ESPN/Disney, Boeing, and NBC. My passion developed when I realized my three daughters used negotiation tactics against me to advocate for themselves. This prompted me to leave my corporate life to help individuals leverage their strengths. My mission is to help individuals use negotiation as a tool to advocate for their future selves daily with confidence.
Writer/Speaker
Weston Kieschnick is considered one of the world's most recognizable and sought-after speakers and educational leaders. He is an award-winning teacher, best-selling author, TEDx speaker, coach, husband, and father. He is the author of, Bold School, Breaking Bold, The Educator's ATLAS, and the creator and host of Teaching Keating; one of the most downloaded podcasts in the United States for educators and parents.