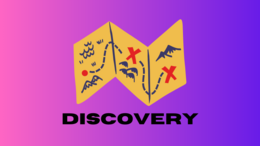 Discovery refers to the act of finding something new or previously unknown. It can be a breakthrough moment that changes our understanding of the world around us or a personal journey of self-discovery. The concept of discovery is a driving force behind innovation, scientific advancement, and creative expression. The TEDxBuruburu titled Discovery will explore a range of topics related to this theme, such as the discovery of new technologies, the discovery of new artistic expressions, the discovery of inner strengths and abilities, or the discovery of new perspectives and insights. Ultimately, you attending this event we aim to inspire your curiosity and encourage you to embrace the process of discovery in your own life.
See you there on Saturday 1st July 2023
Speakers
Speakers may not be confirmed. Check event website for more information.
Annelies Vanderwaeren
Adventurer, Explorer & Changemaker
Annelies Vanderwaeren is a dedicated advocate for renewable energy and an accomplished storyteller. Her role as sales manager at Hydrobox in Kenya has allowed her to lead a team in providing electricity to rural communities throughout Africa. With a deep commitment to positive change and sustainable technology, Annelies strives to enhance the lives of African households and businesses. Through her global experiences, academic achievements, and recognition in the industry, she has emerged as an influential leader. Annelies's forthcoming TED talk will explore the impact of societal expectations on personal growth and inspire individuals to embark on their own transformative journeys to discover their authentic selves.
Brian Nyagol
Engineer
Brian Nyagol is an Internet of Things (IoT) Engineer by profession and Software Engineer by passion and practice. He is the Lead Project Manager, Pay As You Go Water Services at Davis and Shirtliff Limited. He is the founder and CEO of Startup Suite, a digital platform that digitizes, unifies and intelligently connects operations of SMEs to allow them to run confidently and generate insights for data-driven decision-making. He is also the CEO of Brainverse Technologies, an IT firm building Africa-wide digital solutions to help businesses small and big establish and expand their digital footprint and increase their internal operational strength.
Dr.Eda J.B. Tatu
Medical Doctor & Counselling Psychologist
Dr. Eda J. B. Tatu is a medical doctor, counseling psychologist, and trainer of trainers. She changed careers in order to understand her own struggles with trauma, mental illness, and addiction. She's a post-traumatic growth survivor who has a passion to empower youth and women to overcome their broken consciousness in order to become the best version of themselves. She has a great passion for holistic family health, coaching in total wellness, life skills, character development, parenting, and leadership skills for societal transformation.
Francis Otieno Amonde
Humanitarian
Francis Otieno Amonde is a Rotarian (Rotary Club of Jabali), a humanitarian (Founder and Executive Director at Cup Of Uji, an organization that seeks to fight short-term hunger while driving the education of less privileged school children in Kenya), a businessman (a partner in two companies, Omwago Investments and Ston and Briq Investments) and a social justice advocate (I sit on the board of Wings of Hope Rescue Home). Born and raised in Oyugis, Homa Bay County, Kenya. And turning 32 on 26th September, this year.
James Muindi
Technology Enthusiast & Farmer
Passionate about farming and technology, seeing how both of them can work together.
Josef Murad
Medical Doctor
BYON8 was founded in 2017 in Sweden by doctors, mathematicians, and programmers. The goal was to make high-quality healthcare more accessible, affordable, and equal by digitalizing healthcare on an individual level. The BYON8 app was developed as a result of over 4 years of medical research and development launching in late 2020.
Keith Tupac Gatiramu
Podcast Host & Investor
Keith Tupac Gatiramu: CMO Visionary Marketing, Podcast Host & Investor. With a remarkable talent for marketing, Keith has earned the reputation of being a visionary in the field. As a Chief Marketing Officer, he has led successful campaigns that have transformed businesses and connected with audiences on a deep level. Alongside his marketing expertise, Keith is a passionate podcast host, using his platform to share insights and inspire others. Furthermore, he is an astute investor, leveraging his business acumen to identify and support promising ventures. In his TEDx talk, Keith will share invaluable lessons from his multifaceted journey, offering valuable insights on marketing, entrepreneurship, and personal growth.
Pauline Ngari
Community Builder
Pauline is a seasoned socioeconomic development practitioner with over 30 years of experience at both strategic and implementation levels. She is the founder and CEO of Youth Talent and Enterprise Development Center (YTEDC) Ltd which is focused on training and consultancy in business development services and financial inclusion for the rural and marginalized population. Pauline too is a mentor and coach on talent and life skills development for character formation and self-belief.
Sarah Achieng
Professional Boxer
Sarah Achieng - "The Angel of War", 35, is a rising star with the skills to match. The bigger the stage, the better the performance, as proven when she fought Marina Popova for the Vacant UBO Super Light Weight Title in Russia on Dec 5th, 2015, and defended the Commonwealth (British Empire) Super Light Weight Title against Chiedza Homakoma of Zimbabwe on Dec 22nd, 2022. Sarah's story is far from complete but her journey thus far is already compelling.