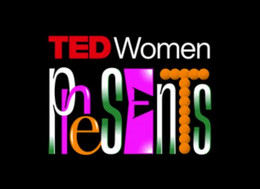 TED Women streaming is a fun way to connect and network with other community-minded folks. We are meeting at the Central downtown library (Grand Junction) for a few hours of fun, fascinating and fabulous presentations.
Speakers
Speakers may not be confirmed. Check event website for more information.
Diverse Musical and Global Activism
Five-time Grammy Award winner Angelique Kidjo is a creative force in international music, with 14 albums to her name. As a performer, her striking voice, stage presence and fluency in multiple cultures an languages have won respect from her peers and a following that extends across national borders. Her music cross-pollinated the West African traditions of her childhood in Benin with elements of R&B, funk and jazz as well as influences from Europe and Latin America.
Tamana Ayazi (Interview)
Filmmaker, Journalist and Human Rights Advocate
Born and raised in Balkh, in the northern region of Afghanistan, Tamana Ayazi is a passionate champion of freedom of thought and human rights who uses storytelling as a tool to advocate for equality and positive change. She became a National Geographic Explorer in 2018, an in 2022 began assisting Amnesty International in its research focused on women and children in Afghanistan. Ayazi's film credits include the 2019 Academy Award-winning short documentary "Learning to Skateboard in a Warzone (If You're a Girl)". Her first feature-length documentary, "In Her Hands", co-directed by Marcel Mettelsiefen, premiered at the 2022 Toronto International Fil Festival in September 2022, won the Audience Award at the 2022 Camden International Film Festival and will be available to stream on Netflix starting November 2022.