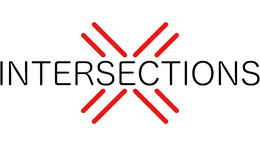 Traveling the "path of life," there are intersections at which you can meet other travelers and intersections where you make a decision to change your own trajectory. Even when continuing forward on a path, an intersection is the place to slow down, consider your surroundings and take note of what is crossing your intended path.
For the 2023 TEDxEustis conference, we're not just interested in the intersections along literal and figurative paths, but also what happens when disciplines intersect, what we can learn from the intersection of different cultures, and how to create intersections for others who need a new direction in their lives.
From identifying off ramps for felons who too often reoffend and take the u-turn back to prison, to identifying the benefits of finding an intersection between education and nature, the 2023 TEDxEustis conference will explore a wide range of topics from 14 speakers and a handful of talented performers.
Speakers
Speakers may not be confirmed. Check event website for more information.
Becci Curry
Tree Hugger Extraordinaire
Becci is a teacher, librarian and naturalist in Camden County, Georgia for over 30 years. She learned to explore her natural surroundings at a very young age, at the heels of her father. As a single dad and avid outdoorsman, he encouraged her to use all five of her senses to discover the natural world that surrounded them. Becci continues this method of connecting to her environment and just naturally encourages her students to do the same. Becci has been twice selected as the St. Marys Elementary Teacher of the Year and Camden County Teacher of the Year. She was voted one of the top 5 teachers in the state of Georgia, the Elementary Science Teacher of the Year, and the Marine Science Educator of the Year. As a devoted mother of two, and grandmother (Gigi) of seven, Becci continues to ensure that the children she loves do not suffer from "Nature Deficit Disorder".
CeCe Espeut
Big-Haired Storyteller
CeCe Espeut is a former US Marine, author, TEDx speaker, three-time Distinguished Toastmaster, and a master photographer. As a quiet and shy child growing up in Jamaica WI, with many relatives, CeCe found herself watching them talk their way out of escapades and into amazing adventures. She loved hearing each one's version of how things went when they got caught. It fascinated her and this is where her love of storytelling started. CeCe picked her first camera at the age of 16 and has been in love with photography ever since. Her pictures have been published in magazines and newspapers all over the world. As a professional photographer, CeCe photographs about 40 weddings per year which gives her plenty of opportunities for inspiration when it comes to storytelling. She believes that a picture is worth more than a thousand words. It can tell a story or evoke an emotion that might otherwise stay hidden. Her guilty pleasures include chocolate, social media, and traveling the world!
Chuck McMaster
Average Daily Driver
Chuck McMaster has been the managing partner of a healthcare supply chain consulting company since 2015. Prior to that, his longtime experience was in hospitals and large groups of hospitals handling supply chain contracting for supplies and services as needed. Married to Sandra since 2014, Chuck shares 3 children with her; Tony, Emily and Andres. Chuck is the Current Chairman of the Board for the Lake Eustis Area Chamber of Commerce and sits on the board for Lake County Schools Entrepreneurship Advisory Consortium, where he advises students on pricing their product or service. Chuck volunteers at local events whenever possible and works part time at O'Reilly's Auto Parts. In his spare time, he attends many B2B groups and loves to spend time with his wife.
Dotti Groover-Skipper
Valiant Stalwart
Dotti Groover–Skipper believes in dynamic living through servant leadership! Since graduating from the University of South Florida, she has facilitated expert programming to impact positive policy change in addiction and sex trade. She is founder of HeartDance Foundation, serving men, women and children engaged in sexual exploitation and facilitates anti-trafficking initiatives with The NOMORE Foundation. Groover-Skipper is credited as the catalyst to peak action against human trafficking in Tampa Bay. During her 40 plus years in the anti-trafficking arena, Groover-Skipper has received numerous recognitions for her work including the "Florida Human Trafficking Advocate of the Year", "Woman of Distinction", "Florida Achievement Award", recognized by the Tampa Bay Lightning Foundation as a "Community Hero" and recently named "100 Women To Know In America". She is married to her high school sweetheart, Roger. Together they are proud parents of 7 adult children and grandparents of 2.
Dr. Veronica Tomor
Stroke & anti-Vaping Archangel
Veronica Tomor, holds a doctoral degree in Pharmacy, is a Clinical Pharmacist and has worked in the medical field for three decades focused in cardiovascular and neurovascular disease. Most recently, she's worked in stroke, particularly hemorrhagic stroke, responsible for education, training, and research within the medical division of a global pharmaceutical company. Veronica's personal journey with stroke began with her brother, late sister, and mother. All had strokes in the past few years and the common denominator was smoking. As a mom of two teenagers and a young adult, she was in shock when she found vaping devices in their backpacks by accident one day. This discovery led her efforts to help her kids quit vaping and fueled her passion to become a crusader against e-cigarettes in youth. She produced a documentary on her stroke journey and has been a featured speaker with the AHA/ ASA, Parents Against Vaping (PAVE) and is a patient advocate for the Florida Stroke Registry.
Jana Shelfer
Paralympic Gold Medalist
Jana is a 3X Paralympian, Gold & Bronze Medalist, a champion of overcoming obstacles. For 12 years, she was a media personality, Jana Banana, entertaining and helping listeners navigate the challenges of life using fun and humor. Currently, she inspires, educates, and coaches audiences and clients around the world on how to conquer life's biggest limitations...our thoughts and beliefs!
Jefferson Noel
University Professor
Jefferson Noel is a Haitian-American community educator raised in Miami.. He is a three-time published author. Jefferson founded Barbershop Speaks—an organization dedicated to engaging in intelligent discussions inside Barbershops and Beauty Salons to enlighten, educate, and empower the community. Jefferson has been featured on MSNBC, NBC News Now, NPR,, the Miami Times, and more. His efforts in the community led him to receive Legacy Miami's Top Leader of Today and Tomorrow 2022, Miami's Top Black Educator Distinction of 2021, Outstanding Service Award by FIU, the Young Professional Haitian- American Top 20 Under 40 distinction, the Raul Moncarz Award of Excellence, and many more awards and recognitions. He is a distinguished World's Ahead graduate from Florida International University with a Bachelors in Communications and a Master's degree in Global Strategic Communication with a certificate in Conflict Resolution. Jefferson is currently a professor at Florida Memorial University.
Katie McCleary
Biomythographist
Katie McCleary is an author, changemaker, professor of leadership and a lover of people. Earning her MFA, in Writing and Consciousness, led to her belief that handwriting is a path to transform the self, communities and the world. She is also the coauthor of Bridge the Gap, which Inc. named 1 of 3 business books to read in 2022. As the founder of the nonprofit, 916 Ink, Katie has helped more than 4500 young people become confident authors who know the power of the pen. Mashable.com named her 1 of 15 "Real Miss Americas" for her career in uplifting communities. She is the host of NPR CapRadio's leadership podcast, "The Drive." Katie teaches in the Masters of Nonprofit Leadership at Pacific University. Her work has appeared in Forbes, PBS, Shondaland, Thrive, Apple News, and Hip Mama. She lives with 2 children, 15 chickens, 1 talkative parrot, and other furry creatures in California. She is handwriting her next book: A Biomythography of Our Being: What We Become when We Write.
Liz Cohen
First Generation Advocate
Liz Cohen, a 'mover and shaker' in the field of education, received her BS Degree from The Florida State University and is the recipient of two prestigious awards from the university for her outstanding work: 2018 Distinguished Alumni Award from the College of Education and the 2021 Grads Made Good Award from the Alumni Association and in 2022, she became a member of the Board of Trustees for The Florida State University Foundation. She received her MS Degree from Chapman University and studied "School Ethics and Leadership" at Oxford University in Oxford, England. She has crisscrossed around the country following her passion as an educational leader in a myriad of roles including teacher, assistant principal, principal and as a school district coordinator. In her role as coordinator, she helped 10,000 first generation. Currently, she is an educational consultant who specializes in turning around failing schools.
Michelle Weidenbenner
Chief Hope Builder
Michelle Weidenbenner is an award-winning author of several best-selling books. As the proud mom of a recovering addict, she is passionate about changing the stigma of addiction and helping moms let go of the shame, blame, and chaos of their children's substance use disorders. Michelle focuses her contagious energy on unlocking the self-advocate in moms, so they feel empowered to use their unique gifts to build up the Kingdom of God. She equips women to find healing to recapture their identity and purpose so they can join her crusade to stop the addiction epidemic. She's the host of the Moms Letting Go Without Giving Up podcast where she shares addiction tips and interviews from the experts. Michelle's latest book, Unhackable Moms of Addicted Loved Ones, Closing the Gap Between Havoc and Hope is a 30-day program that moms can implement in their communities. When she's not writing or facilitating support meetings for her tribe, Michelle can be found on a pickleball court.
Nic Patterson
Restoration Visionary
Nic Patterson majored in Piano Performance at the Alabama School of Fine Arts and University of Montevallo. A concert pianist, he represented Steinway & Sons for a time. He started the NicNac Design, a multimillion dollar marketing company at the age of thirteen. He is a devotional writer with The Upper Room and served as a United Methodist pastor in his twenties. After making bad choices, Nic was incarcerated for several years. During that time, he dealt with the loss of his adoptive parents, a divorce, and his four children being adopted; all within one year. To help cope, he developed a program which helped over 400 inmates learn music theory, play instruments, and compose. Nic recently founded The Storm Foundation. He serves as Director of Music at The Village Church in World Golf Village, St. Augustine, FL. Nic is a motivational speaker and teaches at-risk youth leadership and public speaking skills. He attends Harvard University. Nic is currently writing a book about his journey.
R.J. Chapman
Positive Charger
R.J. Chapman is from Lake Tahoe, Nevada. He graduated from George Whittell High School and was the student body president in 1976. He joined the Navy in 1976 as an Interior Communications Electrician. He steadily rose through the ranks, and in 1992 was selected for the Command Master Chief (CMC) program. This selection is based on demonstrated superior leadership, broad management skills, effective communication, and proven administration capabilities. R.J. retired from the Navy in 2007 with the rank of Command Master Chief. Duty stations included serving aboard five submarines and one ship. Shore assignments served - Naples Italy, Bahrain, and Kings Bay Georgia. Mr. Chapman began his teaching career in 2007 at Camden County High School. He instructed the Naval Junior Reserve Officer Training (NJROTC) program for 14 years and retired in 2022. He has a Bachelor's degree in psychology from Excelsior University and is a qualified Master Training specialist.
Sauda JoAnne Jackson
Dancer & Visual Artist
Sauda is a dancer, visual artist, Women's group facilitator, Storyteller, and writer. She has studied and performed with world re-known African dance artists & musicians. Developed a unique dance and teaching style, armed with a spirit of service & divine guidance, she has mastered what she terms "dance channeling". A performing and teaching artist for over 25 years. Sauda has a BFA in Visual Communications/Illustration from American Intercontinental University. She believes in utilizing Music, Dance and Visual Arts as Healing modalities. When she developed the Universal Hug it was a means to end classes with a short mindfulness exercise. 20 years later, it is a transformative tool to collectively ground, breath and allow for a moment of gratitude. Currently living in Sanford, Florida, rocking White outfits on Fridays, Mama to one daughter and Auntie to many. Sauda's forthcoming book; Not the Mama: A Healing Guide for Aunties; shifting a generational paradigm of trauma relationships.
Secily Wilson
Communication Expert
Secily Wilson is the founder and CEO of WOW Legacy Group Inc. She began her career as an award winning broadcast news journalist, anchor/reporter and television personality. Secily has spent more than a decade as a storyteller, spokesperson, and communications professional. Her foundation and the philanthropic space was developed during her role as Director of development and community relations at the YMCA of Central Florida. Secily Wilson is the Best-Selling author of the debut book: "She Said the P Word", TEDx speaker, founder of WOW (Women Overcoming with Willpower) Legacy Group, a growing Central Florida nonprofit with a mission to Empower, Educate, Inspire and Transform the lives of women facing life adversity. Secily is also Orlando Business Journal's 2021 Women Who Mean Business Honoree, United Way Change Impact Award winner and Immediate Past President of the Rotary Club of Lake Buena Vista.
Winfield Strock
Prince of Neverwas
"Writing is my passion. Reaching others and encouraging them to find theirs is my mission." Cold War submarine veteran, Winfield H. Strock III, has finally discovered his life's passion in writing. And it only took a brush with death for him to take his calling seriously. As a hotel night desk clerk, Winfield struggled to begin his life anew in the civilian world. Bored by bad television and infomercials, he took to writing as a hobby suited to his solitary job and hyperactive imagination. Surviving a brain tumor brought his priorities better into focus and his hobby became his obsession. A fan of thought-provoking science fiction and history, Winfield's works frame familiar and controversial issues within fantastic environments and from challenging perspectives. From vampires on a submarine to steampunk starships and beyond, Winfield hopes to move hearts to action and entertain minds open to a larger universe.