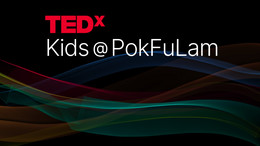 In the spirit of ideas worth spreading, TEDx is a program of local, self-organized events that bring people together to share a TED-like experience. At a TEDx event, TEDTalks video and live speakers combine to spark deep discussion and connection in a small group. These local, self-organized events are branded TEDx, where x = independently organized TED event. The TED Conference provides general guidance for the TEDx program, but individual TEDx events are self-organized (subject to certain rules and regulations).
Speakers
Speakers may not be confirmed. Check event website for more information.
Sculptor
Anton graduated with a Master of Visual Arts (Advanced] with honours from the Australian National University, School of Art and Design in 2016, majoring in sculpture. Anton's practice spans more than thirty group exhibitions across Australia, Hong Kong, Spain and Switzerland. These exhibitions include the recent 2021 Art box Projects Open World 1.0, The 144 Edition of Asia Contemporary Art Show, Hong Kong in 2019, Art Park Australia, Sculpture on the Warf 2018, Sydney, and Design Canberra Festival, and last but not least, Contour 556, Public Biennial art festival in 2017. In 2020, Anton founded and is currently the art director of SWAP creative Studio whose aims are to engage with the public and promote art through various types of public art and educational projects. Anton's sculptures have also gained awards internationally such as the semi-finalist for the Art box Projects in Barcelona, Spain 2020, a finalist for the Jan frown Drawing Exhibition, ACT, etc.
Ashmi Ghhondey
Nepalese children's rights advocate
Ashmi Ghhondey is a Nepalese children's rights advocate and currently a Masters of law student. She has been working with Ethnic minorities children and families for the past 4 years. She has co-founded Kriti Children's Centre for Learning and Development, a charity that strives to raise awareness about Early Childhood Development and SEN in the ethnic minority community.
Bruce Wan
Director of Relationship Management at The Sandbox (The Greater China)
Bruce is the Director of Relationship Management at The Sandbox (The Greater China), he manages the client relationship and business development of a wide range of brands in the Greater China Region with The Sandbox, covering industries including banking, public sectors, sports, real estate development, music, media and entertainment. He also works with partnered studios to ensure smooth integration from Web 2.0 to Web 3.0 for his clients. Prior to joining the metaverse market, Bruce was a seasoned corporate banker, who has over 8 years of banking experience, securing a portfolio of over HKD 30 Billion credit relationships with local, as well as international corporations ranging from Cheung Kong Holdings, Hysan Development and Kowloon Motor Bus to Samsung, LG and Temasek.
Ching Choi
Public Policy Advisor
Born and raised in Hong Kong, Ching is committed to contribute to the public sector by linking on-the-ground experiences and public policy. She is currently Public Policy Advisor with a Legislator and runs various community events. She is concerned about welfare, environmental and mental health policies.
Hymn Chan
Island School student
Island School student
Innocent Mutanga
Founder of Hong Kong African Centre
A former homeless refugee turned social entrepreneur and finance professional. Innocent Mutanga founded Africa Center Hong Kong with the mission to rebrand blackness in Asia and foster a more diverse and inclusive Hong Kong.
Noelle Lui
Bloom KKCA Academy student
Bloom KKCA Academy student