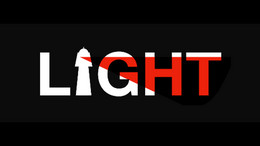 Light is such a simple yet abstract concept. While we all agree that light is nothing but electromagnetic radiation detected by the human eye, not even the dictionary agrees on a single definition. Light is what makes vision possible. It is emotion. It is spiritual illumination. Light has long been a symbol of good in the world. It embodies the fight for good vs evil (light vs darkness). It is said to be the source of life. It is guidance, both physical while lost in the dark and spiritual when looking for a new path. It is rebirth and generation. It is a symbol of self-amelioration. It is excellence. It is simplicity and laughs. It is information and clarity. As our speakers walk us through such a multifaceted concept, we are guided by a lighthouse to look for our inner light.
Speakers
Speakers may not be confirmed. Check event website for more information.
Eleonora Giorgi
Racewalking champion
Racewalking World Championships Bronze-medal holder, triple Olympics participant, and Bocconi graduate, Eleonora Giorgi inspires the community with her burning passion and fearless dedication to academics and sports.
Lisa Hockemeyer
Art and design historian.
Dr. Lisa Hockemeyer is a researcher, writer, lecturer, fine and decorative art consultant, and curator with almost thirty years of experience in the field of twentieth-century art and design history. Now a senior lecturer at Marangoni institute, she is the author of several important papers which were presented at international symposiums concerning Italian material culture.
Matteo Villa
Senior Research Fellow ISPI
Matteo Villa is Senior Research Fellow at the Italian Institute for International Political Studies (ISPI) and co-heads the ISPI Data Lab, monitoring geopolitical and geo-economic trends. He specializes in global health governance, international migration governance, statistical modeling, European politics, and energy issues. He is a co-chair of the T20 Task Force on Global Health and Covid-19, as well as a member of the T20 Task Force on Migration.
Stefania Gerevini
Professor in the History of Art
Stefania Gerevini is Assistant Professor in the History of Art at Bocconi University, and Research Fellow of the British School in Rome. Her main research and teaching expertise lies in the areas of Medieval and Byzantine art.