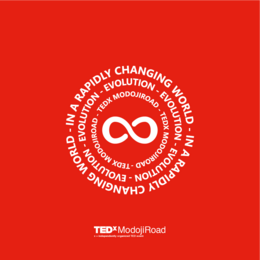 Modoji community is a suburb in Katsina, the capital city of Katsina state which is one of the ancient emirates of the northern Nigeria.
In the spirit of TED/TEDx, exploring the uniqueness of evolution witnessed by various industries and sphere with respect to cultural influence is the idea worth spreading. No one can predict or dictate how a region should go about adaptation or adoption of a trend.
At TEDx ModojiRoad, we aim to have the speakers share the uniqueness of evolution in their respective spheres, sharing ideas on the impact of their works over time, highlighting the peculiar traits in the local community, perception in the global field and the projection of connecting dots between what we have in the present time and the nearest future. We want to bring visionaries, innovators, problem solvers, policy makers, entrepreneurs, doers, funders, connectors, and their community into one space. We want to expose them to brilliant ideas.
With all of these people gathered in one space, it's inevitable that sparks will happen, ideas will find momentum, and positive transformation will take birth.
Speakers
Speakers may not be confirmed. Check event website for more information.
Creative Director, Kayana by Aisha
Aisha Muktar Dabo is a serial entrepreneur, sustainable fashion designer, and business marketing products and brand review expert. She is the creative director of Kayana by Aisha ready-to-wear fashion brand and KBA centre for sustainable fashion where wastes from her fashion brand are recycled. She educates entrepreneurs on business growth techniques and business tips and tricks. She has a business vlog where she shares a lot on business and everything in between.
Dami Gbadero
Song Writer, Public Speaker
Dami Gbadero is a singer, writer, and public speaker. He is passionate about building systems, platforms, and structures that help people win, fueled by keen interests in corporate strategy and social solutions
Founder, YES-Hub
Ismail Bello is a Nigerian award winning Business Development Consultant, Youth Advocate, Digital Technology and Innovation Expert. He holds a bachelor's degree in computer science and a masters degree in information technology. In 2021, the digital transformation impact he had created was shortlisted for a nomination by the United States Embassy in Nigeria at the prestigious International Visitors Leadership Program (IVLP) in Washington D.C. United States. His proficient skills in digital technology consultancy, innovation management, and internet governance right advocacy, earned him a series of awards from United Nations Inter – Agency Network on Youth Development (UN - IANYD), Nigeria's Katsina State Government, and United States Embassy in Nigeria. His high powered public speaking prowess had driven impact into his speeches in areas of access to best practices in digital transformation and internet governance right around the world.
Maryam Asabe Kurfi
Vice Principal, Government Girls' College, Katsina
Maryam Asabe Kurfi, born in the 1960s, from Kurfi local Govt of Katsina state. Her educational pursuit started from 1970 when she attended Capital Sch Kaduna, then got admitted into Government Girls' College, Kawo, Kaduna from 1976-1980. She then proceeded to KCAST Zaria for her A' Levels from 1981-1983, from there to Ahamdu Bello University, Zaria where she obtained a degree B.A Drama from 1983-1987. She served at the Voice Newspapers at Benue State from 1987-1988. Her career history started from Katsina State Radio employed as a presenter/producer. She proceeded to NTA Katsina as a broadcaster for a while then returned to the Radio Katsina till 1999. Leaving State Radio Katsina paved way for my employment by the state Ministry of Education to teach from 2002 till date. In the course of duty, she rose through the rank to an administrative position, as the Vice principal of Govt Girls' College (SNR).
Journalist/Media Strategist
From being the overall Campus Journalist of the year 2020 in Nigeria to being the 2021 best West African Fellow on the Kwame Kari Kari, Premium Times Center for Investigative Journalism (PTCIJ) Research and Fact-checking Fellowship, Mohammed Lawal, a 2021 top-three graduate of Information and Media Studies, Bayero University Kano – Nigeria is widely acclaimed for his Journalism style of using media reporting, advocacy and stakeholder engagement to deliver sustainable development for underserved population/communities. Mohammed who has for the past seven years contributed several well-researched articles and investigative reports to major national dailies and is currently head of Investigations and Fact-checking PRNigeria and Project Manager Grassroots Investigative Journalism Project (GIRP) at the DAILY NIGERIAN/Penlight Center for New Media Innovation. His work in countering misinformation during the EndSARS protest won the Africa Public Relations (APRA) Award in Tanzania in May 2022.
Project Manager
Monitoring & Evaluation officer, education planner with 13+ years of public sector experience in multifaceted environment at all levels of government in different states of Nigeria. Currently the State Project Coordinator, Adolescent Girls Initiative for Learning and Empowerment (AGILE), World Bank Supported, Katsina State
Visionary Youth Leader
Babangida Ruma is a Visionary youth leader who have passion for digital innovation and technology, Named as father for creativity and innovation by UNESCO Institute for Information Technologies in Education for his work using technology to impact communities and lives with sustainable digital solutions. he worked with leaders around the world to empower young people, building human capability, rebranding their countries, promoting peace and harmony.
President, Mentor Her To Greatness Network
Sadiya Murtala is the President of Mentor Her To Greatness Network, a global network of outstanding young women from ten (10) nations. The Mentor Her to Greatness Network is a spinoff of the Center for Peace Advocacy and Sustainable Development and the African Transformer Institute. The network aims to speed up the cohort's programs that benefit women and girls in their neighborhood. As the president of the Network, together with her team she launched a three - month free Digital Skills Training and Internship for 50 young women across Africa. Her dedication to the program attracted an international media platform, Frontrunner Innovate; that supports the work of young people through partnerships. Frontrunners has created visibility in 160+ countries for innovative solutions to problems associated with the UN SDGs.