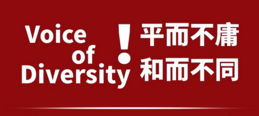 This is a mind-sharing event for young students and people from all walks of life. This is also the voice of people from different fields and industries. Use the voice of youth and the voice of the times to explore a bigger stage in the future
Speakers
Speakers may not be confirmed. Check event website for more information.
Fanyi Zeng
Student from SPBSQ
Hello everyone, I'm Leo Zeng from Class 5, Grade 6, SPBSQ. I think my speech won't be so boring that you would fall asleep when I am talking. Although I am only a student of grade six, I'm serious about this event. Because it is my first time to stand on a such big national stage to show myself. I think it is very honored for me to give my own TED speech. I really hope you will like my speech. Thanks.
Jiahao Pang
Student from SPBSQ
My name is Lisa, a fourteen-year-old girl from Shanghai. For one, I am a fan of sports, and I have been playing squash for about two years. Besides squash, debating is also an important part of my life. From Public Forum to parliamentary debate, I love how debate keeps me thinking and challenging the status quo. Playing squash and debating are my two "active" sides, but having a quiet and undisturbed space is always important to me. I look forward to sharing the project I conduct and my thoughts about society with you in my TED talk
linfeng zhao
Princiapal of SPBSQ
Ruoyu Xu
Student from SPBSQ
I am a student currently studying at SPBSQ Grade nine. I like coffee, jazz, and old Hong Kong films. Like most of the arty youth, I write poems, sometimes novels, trying to read the books beyond my understanding. For coffee, I used up my pocket money to buy a coffee machine just try to enjoy my homemade verson. I would like to bring my version of arty youth story to Tedx.
Siyi Zhang
Student from SPBSQ
My name is Amy. I was born in a big family, which is always good. I like dancing and have studied it for about 10 years. I like reading because it brings me into a new and beautiful world. I also like traveling and swimming. I am a determined person and am willing to do anything to achieve my goal. I like to try new things and do challenging things. Besides, I must be an animal lover. My dream is unrealistic and always changing. I'm basically quiet, but it's noisy and crazy when I'm with my family
Yiran Xiong
Student from SPBSQ
My name is Seed Xiong and I am a grade six student. I might not be so clever or kind, but I think I must be a thoughtful student for something in life. I love to learn in school and I would like to learn things about why people do this or that. I like to think of little things in life then ask a few simple-stupid questions. So that is why I decided to share about offering the seats. I believe that we should have a true reason for that more than just being a good student or getting a praise. We must have a true motivation to explain all the things we do, that is how I think for it.
Ziyang Xu
Student from SPBSQ
Hi! My name is Patrick, and I am currently a ninth-grader at SPBSQ. A great part of me, also the topic I am going to speak about for this upcoming TEDx event, is education. Through education, I learn about the world; through educating others, I share what I learned with others. This cycle is why I love education. One of these lessons is what I will share about in my TEDx talk, a way of time management. I name it "play with time". This concept is based on my experience during the first year of the pandemic. After learning this concept, my life and relationship with time changed from head to toe. I hope through my sharing at TEDx SPBSQ, you too can experience the magic of time management.