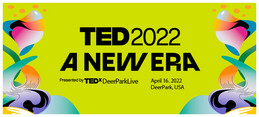 Our virtual TEDxDeerParkLive will feature talks from TED2022: A New Era, as the TED Conference returns to Vancouver, BC after three years alongside our own amazing guest speakers.
Speakers
Speakers may not be confirmed. Check event website for more information.
CEO/Founder, Unhindered Writing
Dr. Melanie Obitz-Bukartek is an expert writing instructor, author, speaker, and award-winning educator. As the founder and CEO of The Collegiate Writer and Unhindered Writing, she teaches people how to experience and leverage the research-based, transformational benefits of writing. For over twenty years, Melanie has taught people of all ages how to harness the power of writing as a college professor, university instructor, district-wide literacy coordinator, school-wide literacy coach, and classroom teacher. She lives in Delaware with her husband, son, and two dogs. They can often be found on the Delaware beaches (even during winter) or on the tennis court.
Occupational Therapist/Somatic Trauma Practitioner
Dr. Nicole Villegas, OTD is an occupational therapist, somatic trauma practitioner, educator, and social entrepreneur. They are an advocate for sensory awareness and the habits, routines and rituals that make up our lives. They founded The Institute for Sensory Conscious™ Living, providing coaching and educational services that help improve communication, creativity and connection. Dr. Villegas mentors students at Boston University, consults with workplace teams of all sizes and is published in clinical textbooks on mental health and lifestyle. Nicole has been featured in BBC's Worklife, Reader's Digest, HuffPost, Apartment Therapy, and VeryWell Health.
Giancarlo Llaverias
Dutchess County Legislature
In November of 2017, Giancarlo was elected to the Dutchess County Legislature and became the first person of color in the 54-year history since the founding of the legislature to ever hold the District 1 seat. Giancarlo graduated from SUNY New Paltz with a Bachelor's in organizational communication in 2016 and Masters in 2019. His work has led Giancarlo to win numerous awards including Dutchess County 40 under 40 award, New York State Rising Latino Star 40 under 40 award, SUNY New Paltz 40 under 40, and was a finalist for Forbes Magazine's 30 under 30 award in 2018 for Politics and Government.
Grace Chenxin Liu
Researcher/Advocate/Student
Grace Chenxin Liu, an 8th grader from Syosset, is a researcher, speaker, writer, and humanitarian and the founder of Sharing to Empower. Her sole-authored research is in press for The Journal of International Women's Studies, a peer-reviewed journal. Grace is a Davidson Young Scholar, American national award-winning junior journalist,Long Island Young Scholar for Mathematics, multiple-time winner of the International Chinese Essay Contest for Youth, as well as one of the youngest to join 1000 Girls, 1000 Futures, the Junior Academy, and the Stevens Initiative Alumni. Grace has more than 29 pieces of writing featured in journals, anthologies, newspapers, books, conference proceedings, and 22 bilingual articles posted on social media. During the 2nd and 3rd Global Conference for Women's Studies, she was the youngest to present her research and one of the selected few highlighted speakers in the world.
Film Producer/Writer/Entrepreneur
Kweighbaye Kotee is a Liberian-born, Brooklyn-based entrepreneur, film producer, and writer. She received a Wight Foundation scholarship to attend Blair Academy, and graduated from NYU with a B.S. in Media, Culture & Communications. Developing creative platforms that equally include women and other underrepresented voices is a personal mission of hers and a significant component of her projects and businesses. She works with corporate companies to build internal programs that support diverse creators and low income-communities. In 2019, Kweighbaye co-produced a women's peace film festival in West Africa sponsored by the United Nations Peacebuilding Fund featuring documentaries made by local Liberian Women. She has been featured on NBC, Fox, NY1, Huff Post, and AMNY and national campaigns by PopSugar and Delta Airlines for her work in putting women of color behind the camera. In 2021, Kweighbaye was recognized by Lucy Lui, for her groundbreaking work in Film & Entertainment.
Transformational Catalyst
Sonja Pemberton is a captivating professional speaker and transformational catalyst. With a career spanning more than 25 years, she has been privileged to lead, mentor, and coach across all career levels and generations, sharing her knowledge and expertise in culture, inclusion, and leadership. The movement she has founded, "Dispelling the Myth of the Other," has been spoken about and taught worldwide.