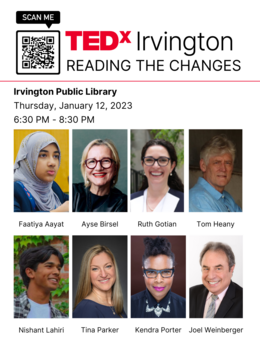 We live in a world of perpetual change. From climate change to political change and cultural change, things are constantly moving. And yet, in that change, we can also find and make something new or reimagine what we thought we knew before.
In jazz, reading the changes refers to the capacity of the player to notice and respond to the various harmonic changes happening in the music and in the other players, and to embrace the dissonances while making something new out of what seems old and familiar. It is the art of making new music out of what seems like just noise.
In this series of TEDx talks, we're going to explore the possibilities and innovations embedded in the changes found in a variety of disciplines and communities. Psychology, politics, fashion, science, culture, design, management, and music are all going to mash-up in this space to create new improvisations that make the changes feel not strange but sublime.
Are you ready to read the changes together??
Speakers
Speakers may not be confirmed. Check event website for more information.