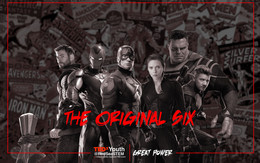 TEDxYouthRedseaSTEM aims to organize an event that will gather various highly experienced speakers to give talks which will be in general including the connotation of creativity, as we want to share this marvelous concept and how you can use it. For that, we believe passionately in the power of ideas to change attitudes, ways of thinking, lives, and ultimately the world, therefore we are willing to have a future environment full of creativity in creation and innovation.
Speakers
Speakers may not be confirmed. Check event website for more information.
Singer
Singing is food for the soul and comfort for the mind, for what comes out of the heart reaches the heart without languages or translation. Between the melodies and their instrumental, the strings and their instrumental, the words radiate between the lips to add meaning to the musician. Therefore, we are honored to invite Amal Sabri to our platform, to remove the stress of time and to add fun and peace to it.
Fitness Coach
Coach Sama is one of the most important people who have dedicated their lives to giving a healthy life to the people around her with a diet in the goals of its accuracy, transforming everyone around her from lean people, into real heroes who are untouched by a monument or a ghost. Sama has made great achievements that have proven her worth, having obtained seven certificates, including ACE personal trainer, and is currently studying to complete them ten. For all this we have the honor to invite her to be the first superhero in our event.
Artist
Ebrahim Belal started art from an early age, and mastered its methods and materials until he demonstrated his ingenuity. Serendipity led him to the art of sculpture, so he made of pencils a small art painting that emerges in front of the eye from its robe in reverence and veneration. He established many small and large workshops and academies, such as the House of Arts in Alexandria. He received many awards and honors, and was honored by the Emirati newspaper, Al Roya, as one of the most influential young people on social media last year. He also gained attention from Arab news agencies and media, so it was hosted by DMC and Sada Elbalad. For all this, we are honored to invite him to stand on our platforms.
Actor & Filmmaker
Ibrahim Gharib, a film and theater actor, graduated from the Faculty of Fine Arts in Zamalek, to make his way in the field of film directing and sound editing. He made many achievements that have stuck with us since the beginning of our lives. He was the main character in "Enemy of the People", and he performed a "Patrick" voice in "SpongeBob SquarePants". He continued to shine in what he did until the publication of his own film, journey to survival, in 2016.
Therapist
Mahmoud Maihoob, psychotherapist and reader of its message. Mihoub has mastered the modification of human behaviors, linking them with the psychological state of the patient, making the patient a person who shapes him as he wants, turning him into a positive updated version. He obtained many documents that made him worthy of this profession, so he was approved by the CTAA, and he obtained the IAOTH accredited certificate in psychotherapy. These are heroic deeds that deserved to join us on our platforms and benefit the attendees.
English Trainer
Mai Jamal is one of the most important English language teachers among people in her field. Her special style, mixed with humor and seriousness, and she could be famous with her eyes shut. She obtained the official accreditation from the University of Cambridge and a diploma in educational leadership and management from the University of Notting Hill. She was able to establish several accredited institutions for teaching English for all ages and groups, thus establishing the "English Zone". For these heroic deeds and unique achievements, she deserve to be one of our heroes invited to be honored to participate.
writer
Menna El-Sayed wrote her first novel, "قرين", which was the first ladder of glory for our heroine when she was 14 years old. Moreover, she followed it with the novel "بورتال", Menna found that writing is the best way and weapon to liberate from this world of ours, creating a world where words have their unique magic. It caught the attention of many satellite channels, so it was hosted by Mbc masr2 for the Sabahak Masri program and the DMC channel on the Al-Safira Aziza program, and she succeeded in being a source of inspiration for young and old and conveying her lofty message through her nominal words.
Host
Our event approached, and it is the nick of time. That is why we present to you our host, Moaz Mohamed, who is responsible for organizing our theater, and the presenter of our heroes, in a precise sequential sequence, making the entire building in its best form.
Financial expert
Abdelfattah obtained a Bachelor of Commerce and Entrepreneurship to start his way in this field. He obtained accredited courses and certificates, and he is still studying some of them. He is imminent to obtain an MBA, and he is also a CMA holder. He obtained some diplomas, including the Business administration and Entrepreneurship Diploma and the Money Laundering Diploma. He worked in many establishments such as banks in several fields such as telecommunications, insurance, and banking. Political boundaries were not restraining his successes, so he was able to break them and work outside his homeland, such as in Turkey, Oman, the United Arab Emirates, and Qatar. So it was an honor for us to have him join our event.
Math Teacher
Mohamed Mounir, one of the most important mathematics teachers among many, was distinguished by his strict style and high efficiency, for the benefit of his students. He worked as a teacher in several STEM schools such as Sharkia and Dakahlia. He was admired by many principals since his first introduction, and he kept moving from school to school to please the students. The sun does not remain shining until dust comes and erases it.
Mostafa Kopicy
Guitarist
Caring about every single detail, with the keen to smalls, we introduce Mostafa Kopaicy, guitarist and father of strings