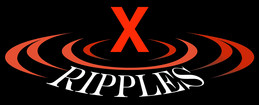 This live-only event featuring speakers and performer is Saturday, September 24th beginning at 9am. TEDxLSSC features 3 Sessions with live speakers addressing a variety of topic including mental health, water quality, musical language, human sexuality, and more. It will also feature black-out poetry, aerial dance from Soar Athletics, and live music with The Greaneys.
During the breaks we have a variety of Audience Engagement activities including poetry collages, ripple painting, kindness projects and more.
Tickets are $20 for community members and $10 for LSSC students, staff, and faculty and can be purchased online at www.tedxlssc.com
Speakers
Speakers may not be confirmed. Check event website for more information.
Candice Jones
Board-Certified Physician
Candice W. Jones, MD, FAAP is a board-certified physician practicing as a general pediatrician in Orlando, FL. A former National Health Service Corps Scholar and spokesperson for the American Academy of Pediatrics, Dr. Candice is committed to the health and well-being of underserved children and adolescents impacted. She is an award-winning author, speaker, podcaster working with various charitable organizations and initiatives and to promote wellness in the community.
Cassandra Smith
Writer, Speaker & Mentor
Cassandra Smith has mentored youth and college-age students for 15 years. Her adventures have taken her to national touring internships, global travel, serving her local community, and writing. Her passion is in creating and spreading messages of wholeness through her passion project: "Change Your Narrative." You can learn more about this innovative pathway at ImChangingIt.com.
Courtney Stokes
Science Educator & Researcher
Courtney Stokes is an environmental science educator and past Chairwoman of the Board of Trustees of the Lake County Water Authority, as well as a former invasive plant researcher. She is passionate about conserving Florida's incredible water resources and spreading public awareness about the benefits of restoring natural areas.
Emily Middleton
Swimmer & Junior Olympian
Emily Middleton has been a synchronized swimmer since the age of 7. She has a passion for water sports and activities. During her time as a synchronized swimmer, she competed in four Junior Olympics across the county, also played water polo, was captain of the swim team, learned how to dive for her swim team, and got scuba certified. Currently Emily is in her second year attending school at the University of South Florida, working towards a bachelor's degree in Anthropology Alongside her love of water she also enjoys ceramics, music, and exploring the outdoors.
Greg Brooks
Thinker, Writer, Teacher
Greg Brooks has been thinking, writing, and teaching for much of his adult life. He is passionate about the pursuit of learning in both formal and informal settings. Greg has taught at several colleges and currently serves as an adjunct in the humanities department at Lake-Sumter State College and teaches social studies at The Villages Charter High School. His publications include articles written for Real Life Magazine, Liberty Magazine, and Gospel-Centered Discipleship. He and his wife, Fran, have three children and three grandchildren
Hillary Walsh
Lawyer & Immigration Advocate
Hillary Walsh, a former foster care and juvi-kid turned lawyer, helps undocumented immigrants live free in the United States. She is an entrepreneur, law professor, mother of four, military wife, and avid Phoenix Suns fan. Hillary is living proof that gratitude is the solution for every problem.
Ivan Marcial-Rodriguez
Enrollment Specialist & Advocate
Ivan Javier Marcial-Rodriguez is an Enrollment Services Specialists at Lake-Sumter State College. He is also a college student, Eagle Scout, DACA recipient, and most importantly an immigrant. He is an advocate for underrepresented voices in his community in underserved areas and actively trying to assist others in all walks of life whether educational, professional, or personal, while helping and educating many others on my journey. He enjoys rap music, poetry, meditation, fitness, video games, and spending time with my family/friends. He is honored to be a TEDxLSSC speaker for this event and learn from this experience.
Jason Nimeth
Circuit Court Judge
Judge Jason Nimeth received the degree of juris doctor from the Barry University Dwayne O. Andreas School of Law in 2010. He currently serves as a circuit judge in the Fifth Judicial Circuit presiding over cases involving domestic relations, civil disputes, and criminal charges. Prior to his appointment to the bench in 2019, he served as an Assistant State Attorney handling cases ranging from traffic offenses to career criminals. He grew up in Lake County, Florida, and has the privilege of still calling it home for him and his family.
Laura Varich
Medical Doctor & Nutrition Consultant
Laura Varich is a medical doctor whose mission is to provide evidence-based information about the major driver of chronic disease in adults and children while working to avoid the agenda and hyperbole that typically underpin nutrition discussions. She is the founder of Fresh Physician, a company that grew out of a desire to help people understand how to turn the tide on the chronic diseases rampant in our society, such as weight gain, heart disease, cancer, diabetes, high blood pressure, depression, and more through dietary change.
Lauren Parker
Psychologist & Educator
Lauren Parker, Psy.S., NCSP is a Nationally Certified, Florida Certified, and Florida Licensed School Psychologist. Lauren spent nearly a decade working for a large urban school district and is the Immediate Past President of the Florida Association of School Psychologists. Lauren has dedicated her career to serving students with academic, social, emotional, and mental health needs. Lauren's work is centered on changing systems within schools and communities to support the social, emotional, and mental wellbeing of students and to support the development of these essential components of learning and lifelong success.
Rena Martine
Attorney & Intimacy Coach
Rena Martine spent 14 years as a Deputy District Attorney for the Los Angeles County D.A.'s Office, where she specialized in domestic violence and sexual assault cases. She continues to serve women today as an intimacy coach, educator and writer, with a mission to help women love their bodies, experience deep intimacy and have great sex, shame-free. She educates hundreds of women per month on a variety of online wellness platforms, and has transformed the lives of dozens of women (and counting!) through her signature SHAMELESS coaching program.
Ryan Schreiner
Musician & Student
Ryan Schreiner is currently a student at the University of Central Florida working toward his undergraduate degree in Communication and Conflict with a minor in Leadership Studies. At the age of 5, he began taking piano lessons at the local music store owned by his family. It was easy for him to fall in love with music as he was constantly surrounded by it. Ryan is now a multi-instrumentalist who enjoys performing whenever he is given the opportunity. In his spare time, he frequents coffee shops, dabbles in carpentry, and volunteers in the community.