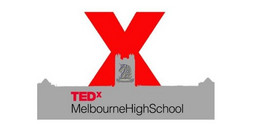 Melbourne High School is proud to present the inaugural TEDxMelbourneHighSchool in July 2022. This event will include three 'ideas worth sharing', as is the motto of TEDx events, namely 'Beyond Gender', 'More Than Just IQ' and 'Communication Post-COVID'. The speakers have been carefully selected to offer unique and interesting perspectives on each of these broader concepts and we look forward to sharing this event with the school and wider local community. This event is proudly hosted by the Principal of Melbourne High School, Dr Tony Mordini and School Captain, Arth Tuteja.
In session 1, Friday 15 July 7:30pm-8:30pm, we will hear from Julia Banks and Monica Tuteja
In session 2, Saturday 16 July 1pm-2pm, we will hear from Julie Hirsch and Shani Cain
In session 3, Saturday 16 July 3:30pm-4:30pm, we will hear from Nasir Sobhani and Mykel Dixon
We look forward to seeing all of you at the Castle on the Hill on the 15th and 16th of July.
Light refreshments, tea and coffee will be provided
Tickets can be purchased by clicking the attached trybooking link.
The speakers discussing Beyond Gender are:
Shani Cain
Monica Tuteja
Julia Banks
The speaker discussing 'More Than Just IQ' is:
Julie Hirsch
The speakers discussing 'Communication Post-COVID' are:
Nasir Sobhani
Mykel Dixon
A little bit about our speakers:
Beyond Gender:
Monica Tuteja - My daughter asked me the other day, 'what is the one word that describes you?'. I said, 'Creative'. As a woman, mother and matriarch, I have used creativity to simply go beyond.
Shani Cain - Shani is an experienced leader, advocate, strategist and speaker. She has worked across the social impact and international development sectors across organisations such as Decade of Action, Red Cross, CMY and was previously CEO at the Oaktree Foundation. Shani is someone who actively believes in the ability to make the world a better, more sustainable and inclusive community for all and is deeply committed to helping create this.
Julia Banks - Julia is an author, businesswoman, a former Federal MP and senior executive corporate lawyer who holds non-executive advisory roles.
Her experience as both a Federal Government and Independent Member of Parliament, came after over two decades in a corporate career in legal, governance and crisis and risk management. Julia has extensive business experience as General Counsel, Executive Director and Company Secretary in some of the world's most successful blue-chip companies.
She has written several opinion pieces for mainstream media and is the author of the bestselling book PowerPlay; Breaking through bias barriers and boys' clubs.
More Than Just IQ:
Julie Hirsch - Julie is an award-winning entrepreneur who has been called an "innovator," "disruptor" and "challenger."

As the Cofounder of the world's first all-natural vitamin tea, she created an overnight success years in the making, securing shelf space in 2000 stores within a year of launch. She then became part of the only 2.7% of venture capital funding that went to female founders in 2019 by closing a Series A investment round in only 8 days, and did all of this before the age of 30.

In 2020 she was recognised as Telstra's Victorian Business Woman of the Year, and was named on the Forbes 30 under 30 list.

She is a passionate advocate for building a world where every decision is made with care, without bias, and with responsibility to the dreams of others.
Communication Post-COVID:
Nasir Sobhani - Nasir is known as 'the streets barber' and he is truly a remarkable, empathetic individual. He spends his free time taking to Melbourne's streets offering free haircuts and shaves to the homeless and disadvantaged.
His simple act of compassion and generosity has attracted attention globally resulting in him being one of only 5 people to be profiled as part of the Kenneth Cole Courageous Class Campaign in New York, celebrating individuals who have overcome obstacles in life to become inspiring role models.
His ability to connect with marginalised people within the greater community and provide a voice to the voiceless is inspiring as he shares the unique stories of those he encounters on social media platforms reaching far and wide.
Mykel Dixon - Mykel is an award-winning speaker, author and recognised authority on creativity, culture and the human future of work. A jazz musician by trade, nomad by nature, fierce non-conformist and prolific anti-perfectionist, he helps visionary leaders rediscover their authentic gifts, redefine their unique value, and reimagine their impact at work and in life.