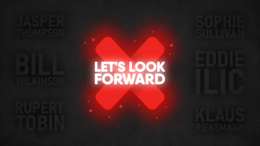 This event follows more than 18 months of uncertainty, anxiety and stress for young people as a result of the pandemic. Our event is designed to remind young people that better days are ahead, and to hopefully inspire young people to be ambitious about their futures. This event is also about engagement in the local community and the wider body of the school, for whom the last year has also been incredibly difficult. TEDxBeechenCliffSchool 2021 is designed to remind people we should look forward to what lies ahead.
We had hoped to run the event on Thursday 8th of July, however, due to rising Covid-19 cases locally, we unfortunately had to take the decision to postpone the event. Our new date is the 14th of October 2021 at 7pm!
Speakers
Speakers may not be confirmed. Check event website for more information.
Bill Wilkinson
Head of Science at Beechen Cliff School
Bill Wilkinson, following an undergraduate in Pharmacology, studied for a Ph.D. in Molecular Physiology at The University of Manchester, and graduated in 2007. For the next six years he worked in three different research laboratories in the School of Life Sciences at Cardiff University. During this time, Bill began to do more and more outreach and engagement activities such as going to schools, speaking at public research talks in libraries and pubs and worked with the BBC on their tea-time science programme Bang Goes The Theory. In 2013, Bill quit research science to undertake a PGCE and become a secondary science teacher and has since said 'working with young, inquisitive minds is one of life's great privileges and it has led me to be so very optimistic about the future.' Building on this message of optimism, Dr Wilkinson's talk will be about why we can look forward to the challenge of tackling climate change and how technological, political and societal changes will help.
Eddie Ilic
Homeless Community Organiser
Eddie Ilic is the founder of Eddie's Street Cuts, a local community based project. ESC involves a team of hairdressers and barbers who volunteer in their free time to cut hair for the homeless community in Bath and Bristol. Eddie started ESC four and a half years ago with his salon boss, Phil, and now has a growing team of hairdressers and barbers who regularly cut hair for their friends in the street every month. Eddie's inspiration to set up Eddie's Street Cuts happened when he realised how important it was to follow the principles suggested in a 12-step program, which began when someone helped him on his own journey to recovery. One of the most important things he learnt is that helping another person in some small way helps him stay well and makes other people feel better about themselves. This is an excellent link to his talk, which will be about the ESC project, mental health and recovery from addiction.
Jasper Thompson
Community Organiser and Founder
Jasper Thompson was born in Jamaica but has lived in the UK for most of his adult life. He has always tried to help those less fortunate than himself and, in early 2017, he and his wife started handing out hot food to the homeless on a Sunday morning in the centre of Bristol, where they were soon joined by many supportive volunteers. However, Jasper believed there was still more he could do. Through contacts, he was offered an old mobile home and a site to place it on. On the site was a shipping container, which inspired him to start converting them into self-contained micro flats. Since then, Help Bristol's Homeless has grown into a project with 17 micro flats, a kitchen, dining room, laundry, shower block, an office and a well-being centre, all arranged as a small gated community in Bedminster. Jasper's talk will be about the advantages of this scheme and what the HBH Project does to support its residents on the pathway out of homelessness in collaboration with others.
Klaus Riekemann
Olympic Rower and Engineer
Klaus Riekemann was born in 1940 and grew up in Marl, in the industrial Rhein-Ruhr area of Germany. He left school at 14 to do a three-year apprenticeship in mechanics at a local technical college and took up rowing at the age of 17. For the next three years he trained hard and won a range of local and international trophies. By the time he was 20 he had been selected to represent Germany in the 1960 Olympics in Rome where he won a Gold Medal in a coxed 4. Following his sporting success, Klaus decided to focus on his career and self-financed his way through college to study Mechanical Engineering. During the course of an international career lasting forty years, he has held a range of senior management positions. After retirement, he took up rowing again with local club Minerva Bath and from 2011 went on to compete annually in the World Masters' championships, often winning gold. Klaus' talk will be about rowing and the importance of decision making in our lives.
Rupert Tobin
Head of History at Beechen Cliff School
Rupert Tobin has been Head of History at Beechen Cliff School since 2015 but has worked in a variety of schools across the UK, as well as having various careers in the world of business. Educated at Edinburgh University, where he was once a proud communist, he is one of the school's greatest story-tellers and speakers, frequently giving talks as part of Beechen Cliff's Future Horizons Programme and being invited into lessons to discuss everything from voting in General Elections to obscurities of medieval history. A keen traveller himself, Rupert has visited many places across the world including China and Vietnam and enjoys trying to explore and understand as much of the world as he can. His talk will be about the challenges of freedom and what a successful society in an unfree future looks like.
Sophie Sullivan
Assistant Headteacher
Sophie Sullivan is an Assistant Headteacher and History and Politics teacher at Beechen Cliff School. Educated first at Bristol and then Cambridge University, she has an interest in modern social history, people's protest and the campaign for greater global equality. Speaking recently for Beechen Cliff's Gryphon Magazine in an interview about International Women's Day, she highlighted the 1960's Women's Liberation Movement and the more recent #MeToo campaigns as being incredibly influential. Whilst at university, she was also a student mentor with the Sutton Trust, causing her to have personal experience of working with students from lower socio-economic backgrounds. Both her interests and her experience link to the theme of Sophie's talk, which is about how we can help achieve greater equality and representation in British society.