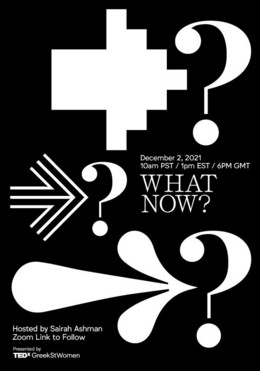 Our global CEO Sairah Ashman is hosting our annual TEDx event in support of TEDWomen, taking place virtually 2 December 2021 6-8pm GMT via Zoom.
This year, we'll hear from speakers who are imagining new possibilities and exploring new ideas for how we might live and work better together in the years to come. We'll discuss the "what now?" in fields including design and technology — and together, we'll envision a future we can build together. Our virtual event will include a line-up of speakers sharing their insights on the changing landscape of business and culture, which will make for an inspiring session as we look towards 2022.
Speakers
Speakers may not be confirmed. Check event website for more information.