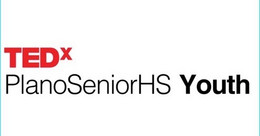 In the spirit of ideas worth spreading, TEDx is a program of local, self-organized events that bring people together to share a TED-like experience. At a TEDx event, TEDTalks video and live speakers combine to spark deep discussion and connection in a small group. These local, self-organized events are branded TEDx, where x = independently organized TED event. The TED Conference provides general guidance for the TEDx program, but individual TEDx events are self-organized (subject to certain rules and regulations).
Speakers
Speakers may not be confirmed. Check event website for more information.
Courtney Ramsey
Leadership Development Consultant
As a leadership development consultant, Courtney helps high performers become leaders people actually want to follow! Courtney received her MBA and BBA from Texas A&M University and is part of the adjunct faculty at SMU's Cox School of Business. She's a Professional in Human Resources (PHR) with SHRM and a Certified Training Professional (CPTD) with ATD. As a wife and mom, her idea of a good time is true crime, a glass of wine, and being in bed by nine. (Dateline is her favorite!)
Suicide Prevention Speaker
Frank King, Suicide Prevention Speaker writer Tonight Show for 20 years, Speaker and Comedian for 35, and TEDx Coach for 7 years. He's fought a lifetime battle with Depression and Chronic Suicidality, turning that long dark journey of the soul into 6 TEDx Talks, and insights for associations, and corporations.
Business Leader
James W. Keyes is known internationally as a business and social change agent. Currently spearheading several new tech initiatives, his career has included serving as Chief Executive of two Fortune 500 companies (Blockbuster Inc. and 7-Eleven), and creating a strategic consumer product collaboration with Walmart.
Nayla Morshed
Student + Author
Nayla Morshed is an author, speaker, and student at Plano Senior High School. As an accomplished Orator, she competes both locally and nationally in capturing real-life issues while simultaneously making others laugh. As an enthusiast of Islamic studies and Sciences, she wishes to help share knowledge with others.
Rudy Arora
Student
As a 17-year-old business owner and venture capital intern, Rudy Arora is passionate about sharing his love for entrepreneurship with the world. In his free time, he enjoys playing fantasy football, investing in the stock market, working out, and traveling.
Founder + Author
Dr. Yoram Solomon is a researcher of trust, the founder of the Innovation Culture Institute, the author of the most comprehensive trust book, The Book of Trust, the book series Can I Trust You? and host of The Trust Show podcast. He published a total of 16 books and more than 300 articles on Trust, Innovation Culture, and Entrepreneurship. Holds a Ph.D. in organization and management, an MBA, a law degree, and an engineering degree. Yoram is an adjunct professor of entrepreneurship at SMU, a former executive, elected official, pilot, and member of the Israeli 35th airborne brigade.