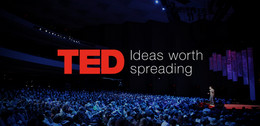 There is something to be said and the time is now
Speakers
Speakers may not be confirmed. Check event website for more information.
Alvin "Hope" Johnson
Entrepreneur
Alvin Hope Johnson is the President of Multifamily Monopoly (MFM), an education platform for real-estate investors wanting to learn the process of Multifamily Development and Ownership. Alvin is also President of Hope Housing Foundation (HOPE). The Foundation, which isheadquartered in McKinney, Texas, was incorporated as a 501(c) (3) in 1998. HOPE has a business model that positions itself as one of the most effective, nonprofit affordable, workforce housing organizations in the Country. With a little over 1300 Affordable Housing Units and growing, the Foundation is in the process of building an additional 1,000 for 2021. Also planned for 2021-2022 are two new single-family housing developments with a total of 450 homes for the Workforce community. With resources from the Institutional Community of Lending, Hope Housing Foundation is on target to develop 20k units of High Performance, near Net Zero, Eco Friendly workforce housing in 5 years meeting all E.S.G. compliance metrics.
Investor and Entrepreneur
Bjorn "Beez" Hendricks is known as "Business Builder Beez" on social media for his ability to build multiple 7 figure businesses using a systemic approach he created called the "Business Builders Methodology". Although he is an author, speaker and philanthropist, he takes most pride as an educator who can simplify concepts that many think are beyond their reach. Beez teaches how to reclaim true FREEDOM, which is "freedom of time", by becoming an investor and acquiring businesses that are already profitable and how to work ABOVE the business instead of inside it. His methods for acquiring businesses for ZERO dollars out of your own pocket allows everyone the ability to become an investor in M&A and treat business acquisitions the same as if you are purchasing real estate!
Dr. Jake Tayler Jacobs
Entrepreneur
Dr. Jake Taylor Jacobs is an American Entrepreneur and philanthropist with a specific fascination for banking.
Ed Davis
Entrepreneur
Ed Davis, the Founder of Mogoal Wealth Coaching, became 100% debt free at just 23 years old. Paying off all of his credit cards, student loans, personal loans and everything in between. This may not seem monumental but for a young guy who grew up in the hood, this was a major accomplishment. At 29 when Ed turned down a promotion and quit his 7 year career in project management and 6 figure income at one of the top engineering firms in the world, to pursue his dream of living life on his own terms and teaching others to do the same, his friends and family were somewhat perplexed. But not for long. Ed used everything he learned from his childhood, professional life and passion for real estate and stock investing to create a successful portfolio of 215 doors of rental properties worth over $19MM. Then he shared all he learned with his friends, family and now you!
Hiram Algarin
Entrepreneur
Hiram Algarin is the founder of Latter financial Group.
Healthcare Entrepreneur
Jonathan Gooch is the Owner of Next Step Healthcare Services, where he provides both medical and non-medical care services to adults and kids a like in need of care. Next Step Healthcare is catered to working closely with major hospitals in the surrounding Atlanta area and has had the opportunity to partner with major non-profits for the medically fragile and has catered needs included but not limited to trach and vent care, phlebotomy, medication administration, personal hygiene assistance, incidental transportation and more. He is committed to expanding the legacy of excellent home health care that began over 5 years ago. Jonathan's leadership guides the operations for Home Care Services – maintaining relationships with client's partners and the communities in which we serve.
Justin Burns
Tech Entrepreneur
Justin Burns is the go-to authority when it comes to online selling success in the digital age. Not only is he the brains behind the best-selling digital marketing book on the ExpertCode, he is also the founder of Miestro.com—an online course creation platform that allows users to create stunning online courses on the fastest and easiest all-in-one platform available and broadcast their expertise to the world in a matter of minutes. As a trained e-learning and education consultant, author, and speaker, Justin has been instrumental in helping thousands of course creators fulfill their dreams of building and launching a wildly successful online course. Follow Justin Burns on instagram at @ceojustinburns
Leon Howard
Entrepreneur
Leon Howard is dedicated to increasing financial literacy in urban America . He was born and raised in New Orleans,La. At the age of 16 he went to prison for 10 years. During that time he educated himself on how to invest in stocks, how banks work and financial literacy. He loves sharing his story, but most importantly he loves bringing value to people.
Maurice "Runway Billionaire" Bowman
Entrepreneur
The Philadelphia serial entrepreneur Maurice "RUNWAY BILLIONAIRE " Bowman has built multiple 7 figure businesses and you can tell by the name he is on a mission to become a billionaire. Well known in the social media streets Runway Billionaire has definitely left quite the foot print when it comes to investments. He is definitely a savvy investor when it comes to creating multiple streams of income. With Airbnb, trucking, marketing, and credit to name a few, Runway understand the power of a diversified portfolio. His passion for helping people inspires him to not only become that billionaire, but proving the opportunities to the community to help as many people reach financial freedom.
Sulaiman Rahman
Social Entrepreneur
Sulaiman W. Rahman is the CEO at DiverseForce, a human capital solutions firm that specializes in recruitment, retention, and development of top diverse talent. DiverseForce works with clients across all sectors to actualize the power of diversity by cultivating robust pipelines of talent for the future of work, leadership, and governance. In 2017, DiverseForce partnered with the University of Pennsylvania to develop DiverseForce on Boards, an innovative leadership development program that prepares high performing mid-to-senior level professionals of color to serve more effectively on governing boards. Most recently, Sulaiman founded the P4 Hub, an 11k square feet facility serving as a public, private, and philanthropic partnership hub for advancing racial equity and excellence.
Tamika "Meek the Zillionaire" Pressley-Bathily
Entrepreneur
Tamika "Meek the Zillionaire" Pressley-Bathily. Entrepreneur. Became the top credit educator in the world by way of Craig Goldman, Robert Kiwosaki and more.
William A. Brownlee Sr.
Entrepreneur
William Brownlee earned a Bachelor of Science (B.S.) Degree in Psychology from Central State University in Wilberforce, Ohio. He later went on to pursue his Master of Divinity at Palmer Theological Seminary in King of Prussia, PA. Led by a motivation to provide jobs and give back to the community, Pastor Brownlee founded Divine Enterprises. Divine Enterprises is a family of companies which offers a spectrum of diverse services with the same goal, helping the community achieve their goals. The company is designed to produce maximum impact for our customers and the broader community.