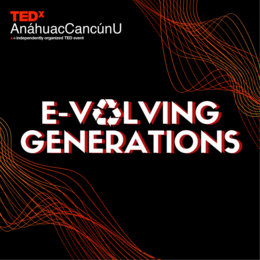 In the spirit of ideas worth spreading, TEDx is a program of local, self-organized events that bring people together to share a TED-like experience. At a TEDx event, TEDTalks video and live speakers combine to spark deep discussion and connection in a small group. These local, self-organized events are branded TEDx, where x = independently organized TED event. The TED Conference provides general guidance for the TEDx program, but individual TEDx events are self-organized (subject to certain rules and regulations).
Speakers
Speakers may not be confirmed. Check event website for more information.
Bernardo Bárcena
Autor, Conferencista y Maestro
Lic. en Administración de Empresas por la UBA. Conferencista internacional. Ha dictado más de 5.000 cursos, clases y Conferencias en América, Europa y en la Antártida Argentina. Es autor de los libros EL LIDERAZGO DE FRANCISCO, TRATO HECHO Y NEGOCIACIÓN. Founder en BBL | Bernardo Bárcena Liderazgo Master en Administración de Empresas por la UCA. Doctorado en Administración de Empresas por la UCA. Profesor de Liderazgo, Negociación y Creatividad en MBA´s, Maestrías, Posgrados y Programas.
Capela Barros Andapia
Conferencista de Marketing
Director ejecutivo de Marketing en LatinUs Beauty, 20 años de experiencia en Marketing in Procter & Gamble.
Emilio Delgado Aguilar Alvarez
Actor
Actor nato. Participó en la Serie Monarca de Netflix con el papel de Nico Urrutia Carranza y en los cortometrajes "Soltar" y "Personas". Ha participado también en obras de teatro como Down es Up, Teen Beach Movie y Mean Girls. Ha participado en campañas de concientización y ha dado conferencias. Desde que nació se ha esforzado mucho para alcanzar sus metas y siempre lo ha logrado, siempre con actitud.
Frank Moreno García
Emprendedor
Fundador de Endor agencia top10 Mexico por Google y promotor de conciertos.
Gilberto Esponda Declementi
Maestro
Maestro en Derecho Corporativo. En mi desarrollo profesional me desempeño como Abogado Corporativo; Profesor a nivel licenciatura y postgrado por más de 20 años; y he participado en diferentes Organizaciones No Gubernamentales, especialmente en programas dirigidos a la protección de la infancia.
Gloria Torruco Garza
Diseñadora, Artista, Altruista y Emprendedora
Diseñadora de profesión artista, con especialidad en Discapacidad intelectual, síndrome de Down. Presidenta de la Fundación El Espacio de Michelle. Mujer Altruista, maestra de liderazgo y desarrollo personal, esposa y madre de 4.
Ken Ramírez
Innovación y Emprendimiento
Arquitecto de profesión, innovador y principal promotor del ecosistema emprendedor en Quintana Roo. Mentor de nuevos emprendedores aplicando metodologías como Design Thinking y Lean StartUp. Cuenta con una certificación en Design Thinking por Winnovation e Ideo y certificado en Economía Naranja por el BID. Fundador de Komuni, agencia de innovación que apoya a las empresas y nuevos emprendimientos a diseñar su modelo de negocio con metodologías agiles. Es coordinador de comunidades de emprendimiento como FuckUp Nights Cancún, StartUp Weekend Cancún, Talent Nights Cancún y Techonovation Girls. Papá, Conferencista, maestro y apasionado enseñar e impulsar el emprendimiento y la innovación. Su misión: Empoderar personas transformando vidas.
León Francisco Coronado Muñoz
Creatividad Marketing Contenidos y Tendencias
Soy un tipo con mucha suerte, orgullosamente mexicano enamorado de mi país y de su gente.Un curioso profesional que ama contar historias con fotografías, videos y contenidos digitales. Comunicólogo y Publicista de la Anáhuac por formación con 2 maestrías una en Mercadotecnia Integral Aplicada y otra en Programación Neurolinguística. Productor y Director por decisión. Construí el trabajo de mi sueños una "Fábrica de Contenido Digital" que ayuda a las marcas a conectar con las personas por medio de historias, Tengo un portal de contenidos llamado laionmedia.com.mx donde invito a la gente a compartir lo que más les gusta. A través de una cámara he llegado a gente y lugares inimaginables me gusta apoyar el talento y darle la mano al que sigue.
Ludi Córdoba Delgado
Asesora en Finanzas personales y de negocio
Co-fundadora de Making Makers (Ed-Tech), Profesora de Cátedra de Finanzas personales en el Tec de Monterrey, Money Coach, conferencista y creadora de contenido. Egresada de la Lic. en Negocios Internacionales por la U. Anáhuac Cancún con Master en Dirección de Empresas por la U. Francisco de Vitoria en Madrid, España.
Luis Eduardo Chaparro Seañez
Comediante y Tiktoker
Nací en Zapopan Jalisco en 1997, tengo 24 años cando tenía 3 años después de que mi papá falleciera vine a vivir a Cancún, hice kínder primaria secundaria y prepa aquí en Cancún, para la universidad regrese a Guadalajara sin alguna idea de lo que quería estudiar, tuve varios trabajos y ninguno me llenaba, decidí meterme a estudiar producción audiovisual después de varios intentes de lograr hacerme notar en redes sociales, hoy gracias a la plataforma de TikTok vivo de hacer lo que me gusta.
Wayo Castellanos
Finanzas personales
Joven de 20 años jugando a ser adulto, me apasionan las finanzas personales, el fútbol y ayudar a las personas. Me considero una persona persistente, disciplinada y autodidacta, me gusta aprender y experimentar cosas nuevas constantemente. Siempre he tenido muchos miedos e inseguridades, pero hace unos 8 meses decidí superar una de ellas y empecé a a crear contenido en redes sociales buscando mejorar la educación financiera y los años dorados de los mexicanos, EL RETIRO.