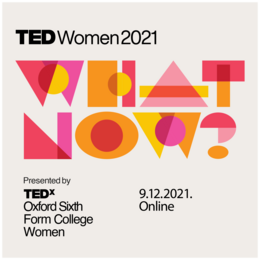 In the spirit of ideas worth spreading, TEDx is a program of local, self-organized events that bring people together to share a TED-like experience. At a TEDx event, TEDTalks video and live speakers combine to spark deep discussion and connection in a small group. These local, self-organized events are branded TEDx, where x = independently organized TED event. The TED Conference provides general guidance for the TEDx program, but individual TEDx events are self-organized (subject to certain rules and regulations).
Speakers
Speakers may not be confirmed. Check event website for more information.
Anastasija Loncarevic
Economicsand Finance student at LSE
Anastasija is a 4th-year student enrolled in one of the EMFSS programs of the London School of Economics and Political Science. Persistent in succeeding within her fields of interest – finance, economics and consulting, she started her professional career as an Associate at the EKOF Case Study Club and a Corporate Finance Trainee at KPMG Serbia. She has been an active member of various NGOs since high school and is a successful case study competitor for more than 2 years. During the past few years she was focused on numerous projects such as European Youth Parliament, Student Mentorship Program, Global Shapers and since recently EKOF Case Study Club. She is devoted to inspiring others to create opportunities for development by sharing her path and encouraging the youth to step out of their comfort zone. Anastasija has held numerous trainings targeting leadership skills and soft skills for high school students and her colleagues at the Faculty.
Brita Fernandez Schmidt
Author, Public Speaker and Transformational Coach
Brita is an author, public speaker and transformational coach. She works with individuals, groups, organisations and businesses, to facilitate transformation and impact. Driven by her purpose, Brita believes that the power to achieve the change we are dreaming of, resides within us. She is passionate about promoting alternative models of 'leadership' as a response to the urgent problems facing our society and world. Brita is an advocate and promoter of women's power, women's rights and equality. Originally from Germany, Brita went to school in Venezuela and has throughout her career worked with women from many countries around the world. Brita trained as Deep Transformational Coach with the Centre for Transformational Coaching. She is an Ambassador for Women for Women International in Germany, which she co-founded in 2018. Brita served as the Executive Director of Women for Women International, UK Fears to Fierce (Rider / Ebury) is her first book.
Helia Singh
Financial Educator and Wealth Coach
Financial Educator and Wealth Coach Helia Singh asks a simple, but difficult question: why do we only see one side of the coin when we set goals - especially financial goals? She proposes a thought provoking answer through the journey of answering a set of two questions as two sides of the same coin. Helia is the Director of Assurance Finance and Business Solutions and is on a mission to help people grow wealth more easily. She is an advocate for financial literacy and is the author of the book "How to save money when there is no money". She believes the route to grow wealth is hidden in financial education and thereby she created programs to address mindset, strategy and tools of wealth creation. With deep compassion for people of our age, her work has been praised globally to find out what we feel about wealth and what we are looking for when we say we are looking for 'Wealth'
Laura Bossom
Sustainable Fashion Expert
Laura Bossom, Sustainable Fashion Expert is known for her sustainable textile entrepreneurship and focus on growing a brand where garments biodegrade after use. Her passion for ecological development in the field is becoming more important as hemp fashion becomes a solution for one of the worst polluting industries in the world.
Lucinda Moore
Self belief advocate for students and teenagers
Lucinda is 16 years old and undertaking her A-Level studies; balancing academic, social and societal pressures, mirroring most adolescents. Over the last few years, she have been discovering her self-identity and now desires to reassure the lost youth of today; helping them discover their own potential - as we are all successful.
Masego Mbaakanyi
Activist and Entrepreneur.
African entrepreneur with a mission to grow sustainable industries across the African continent which empower and uplift Africans. I am particularly passionate about how fintech and renewable energy can transform Africa.
Sarah Flynn
Speaker, Mentor, Award-winning Property investor and exceptional Entrepreneur.
Sarah started life in a regular working class household, with an excellent work ethic, instilled by her parents. After leading a fairly ordinary existence; leaving school with good grades, working for various banks and securing multiple promotions - things seemed to be going well. March 2016, Sarah's younger brother and only sibling - Kyle - who was 19 at the time, passed away from Cancer. After an extremely turbulent period, experiencing severe PTSD, and undergoing extensive counselling; the death of Sarah's brother simultaneously ignited a profound shift in her mindset, and a new found spark to make the most of life. Sarah has achieved this through investing an huge amount of her own time and money to educate herself on how to create sustained wealth. Today, Sarah is a successful business owner and investor, and now devotes the majority of her time to helping others to achieve their goals and ambitions through public speaking and private mentoring.
Selin Ozunaldim
Activist
18-year-old activist in Istanbul, Turkey. The youngest representative of UNWomen's global gender equality movement called HeForShe in Turkey. As HeForShe Champion, she have inspired 180 thousand students around Turkey and her goal is to inspire the next generation. Tne of the 300 teenagers who were selected by the United Nations all around the world for Gender Youth Activists. She's also the co-founder of the #GirlsWhoFIRST movement which was about encouraging young girls to take place in robotics teams. I am the founder of the We Ground Zero platform which is a video interview platform and to inspires and empowers Gen Z by listening to successful people who made a difference in the world. Along with working with UNGEI for girl's education-related issues, The founder of the first Girl Up in Turkey. Selected as one of the activists who were selected by Girl Rising to be a member of the Young Leaders Task Force and was an intern there.