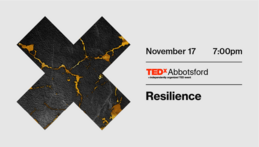 From the global pandemic to countless social injustices, many of us went through drastic changes in our everyday lives and have had to just keep moving forward as best we can.
We have been broken. We are full of imperfections. But we will come back stronger and more beautiful.
We are resilient.
Speakers
Speakers may not be confirmed. Check event website for more information.
Awneet Sivia
Associate Professor and MEd Chair
Dr. Awneet Sivia is an Associate Professor in the Teacher Education Department at UFV and Chair of the Master of Education program. She teaches courses in social justice/antiracist pedagogy, science education, classroom research, and educational leadership. Previously, Awneet worked in the Maple Ridge School District and at Simon Fraser University where she taught in and coordinated programs for international practica, paraprofessional upgrading, foreign-credentialed teacher education, and graduate certificates. Awneet's research interests and publications are in the fields of science teacher education, social justice education, diversity leadership, and university-school innovations. Her passion for equitable, transformative and inclusive education drives her commitment to prepare new teachers and leaders for the 21 st century. Recently, Awneet was honoured to receive UFV's 2021 Teaching Excellence Award.
Dave Sidhu
General Manager of the Punjabi Patrika - B.C.'s only bilingual newspaper.
Born and raised in Abbotsford, Dave Sidhu is the General Manager for The Patrika Media, the only bilingual newspaper in British Columbia. Outside of his duties at the newspaper, Dave holds a wealth of board experience and has served the Fraser Valley Indo-Canadian BusinessAssociation for over six years as a director, vice-president, and now president. Through this association, Dave has chaired annual events such as Vaisakhi luncheon, scholarship night for high school students, and various fundraising galas supporting local charities. He also sits on the board of the Fraser Valley Healthcare Foundation Board where he is the chair of the board development committee. Dave is extensively involved in the economic growth of Abbotsford. He is a past director of the Abbotsford Chamber of Commerce and was recently a part of helping assemble the Abbotsford Business Community Coalition, a business group launched to support local businesses suffering the economic impact of COVID-19.
Karin Jager
Associate Professor, Visual Communication, The University of the Fraser Valley
Karin Jager is a design educator, creative leader and advocate for the design profession. Karin joined the University of the Fraser Valley (UFV) in 2012 to launch the region's premier graphic and digital design programs. More recently, the new Graphic and Digital Design Major in the BFA. Karin's academic career began in 1995 at Capilano University, where she led the development of the highly successful IDEA Program and co-authored the current Bachelor of Design in Visual Communication. Karin holds a Master's Degree in Education majoring in post-secondary leadership from Simon Fraser University and has a 4-year undergrad from Emily Carr University of Art and Design. Serving the Graphic Designers of Canada (GDC) as VP Education National from 2012–2014, she supported a community of Canadian design educators and continues to engage in professional associations in both the US and Canada.
Keith Carlson
Canada Research Chair in Indigenous and Community-Engaged History Chair, Peace and Reconciliation Centre The University of the Fraser Valley
Dr. Carlson is a Professor of History at the University of the Fraser Valley where he holds a Tier One Canada Research Chair in Indigenous and Community-Engaged History. He considers himself first and foremost an ethnohistorian. His scholarship is designed and conducted in partnership with communities and aspires to answer questions that are of relevance to those communities. He is interested in Indigenous history, Indigenous historical consciousness, and the history of settler colonialism — especially in western Canada and north western USA. His approach is to invert the classic scholarly gaze and to forefront the perspective of his Indigenous partners. So what intrigues him most is not the history of Indigenous people in Canadian or American history, but the history of Canadian and American society within Indigenous histories. He focuses on the history of the Coast Salish of British Columbia and Washington.
Les Talvio
Executive Director and co-founder of Cyrus Centre Ministries
Growing up in East Vancouver, which included many years as a street kid, Les has been through the school of hard knocks and graduated with a passion to help those in need. This has led Les to work with vulnerable youth and homeless individuals for over 30 years, providing direct services, advocacy, staff training, program development & community awareness. Les has received several awards and distinctions including the BC Schools of Character Award for Excellence in Service, The Provincial Governments Community Safety & Crime Prevention Award and the "Queen Elizabeth Diamond Jubilee Medal" for service to his community and country. In addition to his work at Cyrus Centre, Les has served for 16 years as either the co-director or director of the Extreme Weather Program in the city of Abbotsford, a program that he co-founded and continues to participate as a committee member. Additionally, he wrote the extreme weather plan for the City of Chilliwack.
Marissa Cristina Grootes
CEO & Principal Designer, STIL
Marissa is the founder and CEO at STIL. She started the company with the intention of empowering women, like her, to get things done. Marissa is in charge of running STIL, designing products, forecasting, and designing all visuals. She's now successfully launched 2 Kickstarter campaigns, holds a 20 ON THE RISE Award and recently won a 30 under 30 award. In 2017 Marissa was diagnosed with MS and it has completely shifted her focus in life. Exercise, living mindfully, and eating well are now at the top of her priority list, and running her business is keeping her strong. Marissa is also passionate about thrifting, DIY'ing, decorating, and cooking yummy vegetarian meals.
Matt Dirks
Program Director, Communitas Supportive Care Society
Matt Dirks is a Program Director with Communitas. As part of the leadership team he oversees a broad range of services for persons living with diverse abilities. Matt was involved in launching Little Sprout Cafe - a social enterprise which serves hand-crafted, nutritional dishes whilst actively training and hiring people with lived experience of mental health challenges, developmental disabilities, and acquired brain injuries. Matt is a proud UFV alumnus with a Bachelor of Arts in Global Development Studies. Matt also holds a Master of Science in Public Policy and Administration from the London School of Economics where his research in disability employment incentives was recognized with distinction. Matt's passion for social entrepreneurship, public policy, and impact assessment drives him to seeing communities become more resilient and the workforce more diverse.
Michal Aibin
Research Faculty, British Columbia Institute of Technology
Michał Aibin is a Research Faculty at British Columbia Institute of Technology and Visiting Associate Professor at Northeastern University. He is working with industry on various capstone projects that help them bring their ideas to life while giving the students the opportunity to work in Research and Development type of projects. Beyond that, he loves to do pep talks on how to succeed in a modern technology world.