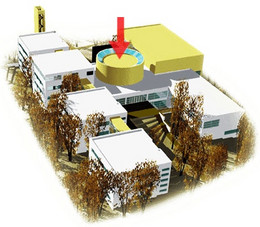 From dazzling technology and leading-edge science to the richest veins of human creativity and interconnection, we are assembling our most diverse group of speakers ever for TED2012, with just this in common: they have something remarkable to share, and they are able to share it in a remarkable way.
We're inviting them to develop "full spectrum"presentations: blizzards of images, new uses of music, extravagant use of under-used senses, intricate choreography between speaker and screen, new ways of involving the audience, breakthroughs in animation, and intense, campfire-style storytelling...
TED2012 live event will be streamed to one of the most remarkable schools in Tallinn, Rocca al Mare school in cooperation with school, teachers, students and parents. Join us to share the spirit and enjoy truly remarkable stories from evening of 29th of February to the night of 1st of March. Book your calendar today and send us notice through the registration link here. See you in Rocca al Mare School on the evening of 29th of February !