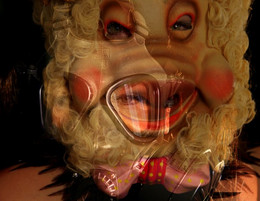 Nibble on yummy food and toast yourself with some Fine Bubbly. Virtual presentations from the Live TEDxWomen event occuring in Los Angeles & New York. Check out the amazing confirmed speakers to date. http://tedxwomen.org/speakers/ Anticipation is everything!
Jennifer Oliver: "Being a New Mom in 2011"
Anita Kaiser: " How much of your health are you sacrificing for beauty?"
Caring for our Caregivers: Windsor Regional Cancer Nurses receive a special gift to acknowledge the incredible work they do for our Cancer Patients everyday.
Sandra Li Li and Lenny Meyer collaborate artistically...
The BIG Finish: "What does your Vibrance look like?" Sandra Li Li, Lenny Myers & YOU!
The vision for TEDxWomen is unlike any other "women" conference. One of the key objectives is to hear from female voices around the globe, on every continent. Besides its main location in Los Angeles and New York, TEDxWomen will collaborate with TEDxWomen events happening around the globe vial Skype, social medial and more. Sharing ideas changes attitudes, lives and ultimately, the world. THAT'S US LADIES!