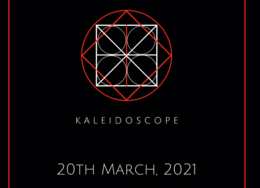 Beauty in unevenness, Brightness in boldness.
Our lives are shaped by dreams, opportunities and failures that make us shine and sometimes leave us broken. Bits and pieces individually would have never looked better but together, they create the most beautiful patterns and maybe that is why it seems even more alluring.
A change in perspective is all it takes for one to appreciate the little things, the forgotten memories and the unconventional stories. Like a kaleidoscope, we embrace change, and we grow up, only to rebuild our dreams and aspirations to form a brighter picture of life.
Speakers
Speakers may not be confirmed. Check event website for more information.
Dr. Jalpesh Mehta
Dr. Jalpesh Mehta is a seasoned banker with over two decades of experience. He is also a Youth Mentor, Mindset Rewiring Expert and a Growth Coach. Through his non-profit Empower Foundation and its chapter Youth Mentors Forum, Dr. Mehta has impacted thousands of youth over a decade. He is also empaneled with NITI Aayog, Government of India as a Mentor for imbibing the culture of entrepreneurship in young Indians. He is an MBA and a Ph.D. in Management from NMIMS University, Mumbai. He is an eloquent speaker on varied subjects right from Business Ideation and Growth, Mindset Rewiring to Slow living and Creating Happiness.
Geetu Mohnani
Geetu Mohnani, is a Barista Champion, cafe consultant, curator of coffee events & a coffee taster. Being a people's person, Geetu has spent several years in the Hospitality Industry, but a serendipitous event attracted her to Specialty Coffee and she hasn't looked back ever since! She started her own brand "All 'bout Coffee'' in 2019 that focuses on spreading knowledge about Indian Specialty Coffee across the world. Her growing love and passion for coffee has kept her involved in hosting coffee events, working with farmers to improve the quality of coffee harvested and building championship competitions for skilled baristas.
Kanishk Seth
Kanishk Seth is an Indie-Electronic prodigious music composer, producer and singer. He shot to fame after his last album Trance with Khusrow - World's First Sufi-Trance/Electronic album, produced in collaboration with his mother Kavita Seth. From composing jingles for brands like Reliance, B&R, to being part of the White Print magazine's B for Braille, an initiative to promote Braille literacy, Kanishk is letting his work do the talking for him. His new single - Rangi Saari has garnered attention and praise globally.
Kirti Poonia
Kirti leads Okhai's efforts towards empowerment and protecting ancient craft. In 2015 she started with 350 women in Gujarat and today Okhai is impacting 2300 women artisans across the country.
Priyal Keni
Chartered Accountant, International rifle shooter and social entrepreneur.
Rohit Gulati
Rohit Gulati heads Corporate Strategy and Sales and Marketing for KARL STORZ Endoscopy in India. Having a successful stint over 15 years in sales and marketing in healthcare (pharmaceutical, consumable and medical devices) and regional marketing background with companies like Bausch and Lomb and Becton Dickinson, he is a dynamic leader who manages teams through change, articulating a clear vision, aligning strengths to goals while instilling accountability to utilize a combination of business and financial know-how with creativity. He is recognized as a builder as he succeeded in launching many products, companies and programs.
Vimal Chandran
Vimal Chandran is an Indian Visual artist who works with illustration, photography and films.