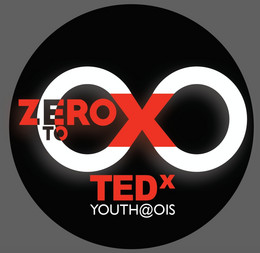 In the spirit of ideas worth spreading, TEDxYouth@OIS proudly presents our theme this year, 'Zero to Infinity'.
"The world will not evolve its current state of crisis by using the same thinking that created the situation"
- Albert Einstein
Whenever human species have faced life-threatening challenges such as the current global pandemic situation, we have unlearnt and relearnt to thrive into the future. TEDxYouth@OIS this year aims to inspire you with uplifting stories and talks of our speakers who are change-makers from different walks of life, who would share how adverse situations can be turned into an opportunity to unleash your infinite potential.
Speakers
Speakers may not be confirmed. Check event website for more information.
Alaokika Bharwani
Psychotherapist and Mental Health Consultant
Alaokika is a Clinically Trained Psychotherapist and Mental Health Consultant who has trained in India and the U.S and worked under some of the top professionals in the field. She has undergone speciality training at the premier Albert Ellis Institute, New York and Beck institute, Philadelphia in Cognitive Behavioural Therapy. She gathered a lot of experience working as a Senior Counselor at a Psychiatric Clinic "Unlimited Potentialities". She was affiliated with Hindustan Unilever and was a mental health consultant with them for over 2 years. She has been widely quoted and written articles for Mumbai Mirror, First Post, Huffington Post, Deccan Herald, iDiva Magazine, Telegraph etc.
Doctor and Wellness Expert.
Dr Samata Rudra is a leading expert in the emerging field of "Evolutionary leadership and wellbeing'. She personally transformed from being a medical doctor treating illness to a wellbeing facilitator healing the whole person and a transformational coach actualizing potential. She facilitates 'mind-body-spirit alignment' interventions for individuals and organisations through her own collaborative platform 'Synergy Holistic' and her Expert affiliate role within Aberkyn-Mckinsey & Co. enables her to make a scalable impact on human flourishing. She is a 'wisdom partner' who masterfully integrates cutting-edge research from psychology and neuroscience with ancient wisdom teachings into practical strategies for abundance and wellbeing
Mahika Shergill
Pianist, Writer and Student of Oberoi International School,
While music has played an integral role in Mahika's eight years of learning the piano, her true passion lies in exploring the world around her through writing. Her love for the written word can also be seen through her active involvement in writing organisations such as Young Post, Candid Contrarian, and Youth Ki Awaaz, with articles discussing topics such as political correctness, virtue signalling, and societal diversity standards. She co-heads TED-Ed Student's Club at Oberoi International School-OGC, as she believes this the perfect platform to groom the young students to share their ideas and come together to create positive change.
Moina Rohira
Student of Oberoi International School, Actor, Pianist and Amateur Composer.
Moina is a student of Oberoi International School. She has acted in two professional theatrical plays, 'Clowns@Play' when she was just 8 years old, and 'Mad or What' at the age of 14. She has also taken part in several theatre and film workshops, with early exposure to acting in cinema, working with a small role in 'Taare Zameen Par'. She has played piano since the age of 5 and is an amateur composer. She aspires to work in creative writing and the liberal arts.
Social Activist and Student of Oberoi International School
Ryan Punamiya is a 16 year old student of Oberoi International School. At the age of 14, he started an organisation called 'Bags4ACause', a social initiative, to enact tangible environmental change and simultaneously combat poverty. Since then Ryan has been working as a social media activist to build a green, sustainable and hunger-less community. He has been creating awareness about plastic pollution and leading people to pledge to move away from using plastic. Ryan's Bag4ACause provides people with a month's supply of 100% Compostable Garbage Bags free of cost in return of a pledge to stop using plastic bags and donation of a few kgs of food staple which is used to make nutritious food for the needy. Till date he has managed to convert over 1000+ households to compostable and arrange sponsors to provide 75,000 plates of hygienic and nutritional meals for the underprivileged.