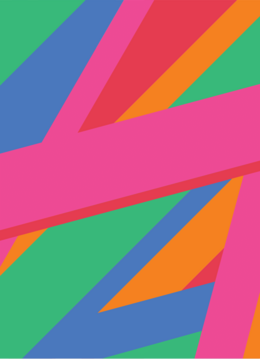 The goals of this event are to celebrate different women and their roles; bring awareness to disparities women face; and share accomplishments. Students, faculty, staff, and community members are welcomed to participate. We want to highlight the fearlessness of the women in our community.
Speakers
Speakers may not be confirmed. Check event website for more information.
Amanda Muhammad
Professor, Indiana State University
Amanda Muhammad, Ph.D., is a Professor in apparel merchandising at Indiana State University. She received her B.S. degrees from Fontbonne University in business, merchandising, and accounting, as well as a Master of Business Administration. Her Ph.D. in Human Environmental Sciences is from the University of Missouri – Columbia. Dr. Muhammad has one daughter, Saabirah Muhammad, who will complete her B.A. in Studio Art and a minor in Art History at Indiana State University in December of 2020.
Bahareh Javadizadeh
Assistant Professor, Indiana State University
Dr. Bahareh Javadizadeh is an assistant professor of management specializing in Human Resource Management and Organizational Behavior. Her research explores the individual and organizational outcomes of perceived identity threat in the workplace, the creation of façades of conformity as a coping mechanism, and the buffering role of the climate of authenticity. Moreover, she has an interest in exploring glass ceiling beliefs among women and minorities as well as civility in the workplace. Bahareh has taught Human Capital Management, Organizational Behavior, and Teamwork. In her teaching, she centers her effort on the wholesale establishment of a challenging, engaging, and thought-provoking environment in which students are continually confronted with provocative questions, tasked with applying course materials to real world examples, and asked to share their ideas. The Department of Management within the NMSU College of Business recognized her for outstanding teaching during 2017-2018.
Bre Pierce
Student, Indiana State University
Bre Pierce is currently a senior majoring in General Studies with minors in Early Childhood, Early Intervention, and Human Development and Family Studies. She works in the Office of Multicultural Services and Programs, as the Sycamore Safe Zone Coordinator. She loves talking to others about the important topics of mental health and LGBTQ+ rights.
Elynor Head
Student, Indiana State University
Elynor Head attends Indiana State University and currently is pursuing an undergraduate degree in Geology. She is a part of the Honors College and has been able to get involved in student research at a relatively young age. Elynor is currently studying diatoms in acid mine drainage and has a large interest in science, especially involving space exploration, and renewable energy. In her academic future at Indiana State, she hopes to become involved in the John C. Hooke observatory on campus and continue to be a part of undergraduate research. Elynor hopes to impact the world by getting more individuals interested in science no matter their sex, age, or race. She believes all individuals can expand humanities understanding of what's around us through scientific discovery.
Janie Meyers DO, FACOS, FACS
Advance Laparoscopic & Robotic Surgeon
Janie Meyers is a board-certified surgeon who is an advocate for holistic health. She is currently serving her second term as Vigo County coroner and works at Terre Haute Regional Hospital (HCA) as an Advance Laparoscopic & Robotic Surgeon. Meyers works to keep the community informed and knowledgeable of ways they can be proactive about their health. A graduate of Spelman College and Philadelphia College of Osteopathic Medicine (PCOM), she continues her education through taking advantage of opportunities in and outside of the hospital including Wabash Valley Breast Cancer Survivors Medical Advisory Board member and consultation services at the Center for Applied Value Analysis (CAVA) Robotics as Assistant Medical Director. Her most recent publication was Robot-assisted Surgery: An Extension of Surgeon's Eyes, Hands, InSpire Magazine from October 2016.
Lexie Signor
Musician, Instructor
Lexie Signor is a musician and music educator from Northern Michigan. She holds a Bachelor of Music Education degree, and several advanced degrees- Master of Music in Trumpet Performance, Master of Music in Jazz Performance and Pedagogy and a Doctorate (ABD) in Brass performance from the Jacobs School of Music (Bloomington, Indiana). In addition to being a dynamic and engaging clinician, conductor, composer/arranger and classroom instructor, she is also an active freelancer; Lexie has performed with Adele, Keith Urban and the DIVA jazz orchestra among many others. Her recent performance endeavors are an upcoming Trumpet Solo collaboration with Composer Robert Paterson, performances of her arrangements by the Virtual Trumpet Ensemble, and remaining a top-call studio musician in the greater Indianapolis Area for Hal Leonard and various independent artists. Lexie Signor is a performing artist and clinician endorsed by S.E. Shires, Marcinkewicz Mohthpieces, Torpedo Bags, and Soulo Mutes.
Maryem Salam
Student, Indiana State University
Maryem Salam has a Masters' degree in Marketing, and is currently an MBA student at Indiana State University. She also works as a graduate assistant at the Marketing and Operations department of the Scott College of Business. During her academic path, Maryem has developed an interest in the glass ceiling literature, which has inspired her to start her research journey on this topic. Currently, she is working on a research project entitled "Reverse Queen Bee Syndrome: When Do Female Subordinates Favor Male Bosses Over Female Bosses?", a qualitative study that uses social identity theory to explore the nature of female subordinates' perception of their female boss, and the reasons underlying their preference to work for a male boss.
Melissa McCollister
Associate Professor, Indiana State University
Dr. Melissa K. McCollister is an Assistant Professor in the Department of Social Work at Indiana State University (ISU). She has been an activist in the LGBTQIAP+ community for over 22 years and implemented the first LGBTQIAP+ youth program in Akron, Ohio. Additionally, she was a faculty liaison for students placed at the Lesbian Gay Bisexual Transgender Community Center of Greater Cleveland. She has served on multiple racial and social justice initiatives in the community as well as the Summit County LGBTQ+ task force. In her role at ISU, she has collaborated with the local community to create LGBTQIAP+ safe zone training with three undergraduate students that completed a field placement in spring 2020. Currently, she is serving as the Executive Director for the new Pride Center of Terre Haute and she teaches macro social work courses, human behavior, and child and family practice.