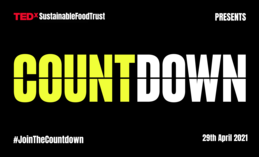 We stand at a critical moment in history for food and farming. During the last century, our extractive farming practices have contributed to the depletion of nature and brought us to the brink of a planetary emergency, resulting in climate change, catastrophic biodiversity decline and a crisis for public health.
With half of our land now used for agriculture, farmers across the globe have become the primary stewards of nature, climate and health. Yet their delivery of public goods requires redesigning our businesses and industries away from systems based on extraction and growth and towards approaches based on the principles of regeneration, sustainability and the circular economy.
How do we create this sustainable farming future together?
We believe a solution lies in a harmonised measure of sustainability which monitors the impacts of our farming and food systems and facilitates sustainable farming practices. Such a measure could provide a new common language and a universal set of clear targets that can proactively assess and progress the sustainability of whole food and farming systems around the world.
We are delighted to be convening a new coalition working locally and globally which has the potential to make this vision a reality.
As part of our online TEDx Countdown event on Thursday 29th April, you will hear from leading and inspiring thinkers about why they are part of this growing coalition, how farming can be part of the solution and why a global sustainability metric is essential in our fight against climate change. Speakers include: HRH Prince Charles, Henry Dimbleby, Minette Batters, David Potts and Patrick Holden.
Register for a ticket and sign up to our newsletter for all the latest updates, including speaker announcements and calls to action via our website: sustainablefoodtrust.org/events
If we are to step back from this tipping point, we urgently need engagement and action from all the key players in the global food community – including citizens. We hope you'll join us.
About TEDx
In the spirit of ideas worth spreading, TEDx is a program of local, self-organized events that bring people together to share a TED-like experience. At a TEDx event, TED Talks video and live speakers combine to spark deep discussion and connection. These local, self-organized events are branded TEDx, where x = independently organized TED event. The TED Conference provides general guidance for the TEDx program, but individual TEDx events are self-organized. (Subject to certain rules and regulations.)
Speakers
Speakers may not be confirmed. Check event website for more information.
Adele Jones
Adele Jones is Deputy CEO at the Sustainable Food Trust. She has been with the SFT since 2013, primarily focusing on projects including true cost accounting in food and farming and the harmonisation of farm-level sustainability assessment. In 2020, Adele undertook a part time secondment to the Welsh Government working on an annual sustainability assessment for Welsh farmers called the 'Farm Sustainability Review'. Between September 2018 – 2019 she undertook a part-time secondment with DEFRA working on a project called the 'Gold Standard Metric', which aimed to harmonise government-led farm and supply chain sustainability metrics. Previous to these roles, Adele has a background in geography and soil science.
David Potts
David Potts CBE is the Chief Executive of the British supermarket, Morrisons. He's worked in retail from the age of 14, rising through through the ranks at Tesco before replacing Dalton Philips as Morrisons CEO in 2015. He was awarded a CBE for his services to employment, skills and apprenticeships in retail in 2013.
Henry Dimbleby
Henry Dimbleby was made lead non-executive director of the Department for Environment, Food and Rural Affairs in 2018. In 2019 the Environment Secretary appointed him to lead the National Food Strategy, an independent review into our food system. Formerly Henry co-founded the Leon restaurant chain (2004). He was a co-founder of the not-for-profit Sustainable Restaurant Association (2009) and the charity Chefs in Schools (2018). He co-wrote The School Food Plan (2013), which set out actions to transform what children eat in schools and how they learn about food. Henry previously worked as a Strategy Consultant at Bain & Company (1995-2002) where he advised businesses on strategic and organisational transformation. His first job was as a commis chef in Bruno Loubet's Michelin-starred kitchen at The Four Seasons, Inn on The Park.
His Royal Highness The Prince of Wales
His Royal Highness The Prince of Wales is the eldest son of The Queen and Prince Philip, Duke of Edinburgh. Throughout the years, he has expressed a wide range of interests as reflected in The Prince of Wales's Charities, a group of not-for-profit organisations of which The Prince of Wales is Patron or President, including the Sustainable Food Trust. He has long been an advocate for sustainability in British farming, raising awareness around the main issues we face, and helping to build a more sustainable future for our food systems.
Minette Batters
Minette Batters is President of the National Farmers' Union and runs a tenanted family farm in Wiltshire. The mixed farming business includes a 100 cow continental cross suckler herd, and a small herd of pedigree Herefords as well as sheep and arable. Diversification includes the conversion of a 17th Century tithe barn into a wedding and corporate events venue, and horse liveries. Minette co-founded the campaigning initiatives 'Ladies in Beef' and the 'Great British Beef Week'. She has been an NFU member from grassroots through to County Chairman; she served as Wiltshire's Council delegate and also as Regional Board Chairman for the South West. Minette has also been a member of the NFU Governance Board and served as NFU Deputy President for four years from 2014 to 2018, before being elected as President in 2018. Minette is also a Trustee of Farm Africa.
Patrick Holden
Patrick Holden is the Founding Director and Chief Executive of the Sustainable Food Trust. After studying biodynamic agriculture at Emerson College, he established a mixed community farm in Wales in 1973, producing at various times: wheat for flour production sold locally, carrots and milk from an 85 cow Ayrshire dairy herd, now made into a single farm cheddar style cheese. He was the founding chairman of British Organic Farmers in 1982, before joining the Soil Association, where he worked for nearly 20 years and during which time the organisation led the development of organic standards and the market for organic foods. His advocacy for a major global transition to more sustainable food systems now entails international travel and regular broadcasts and talks at public events. He is Patron of the UK Biodynamic Association and was awarded the CBE for services to organic farming in 2005. Patrick is passionate about the application of Nature's principles of Harmony to food and farming.