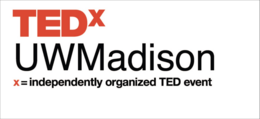 2020 has been a very different year and we think it's time to take a moment and reflect on what we all have gone through. This event is focused on highlighting the voices of those battling the ongoing COVID-19 crisis as well as racial injustices. For the first time, we are going virtual meaning that our ideas are truly boundless and we hope to impact all of you, no matter where you are.
Speakers
Speakers may not be confirmed. Check event website for more information.
Dietram Scheufele
UW-Madison Professor
Dietram A. Scheufele is the Taylor-Bascom Chair in Science Communication and Vilas Distinguished Achievement Professor at the University of Wisconsin-Madison and in the Morgridge Institute for Research. His work examines the social effects of emerging science and technology. He is an elected member of the German National Academy of Science and Engineering, and a fellow of the American Association for the Advancement of Science, the International Communication Association, and the Wisconsin Academy of Sciences, Arts & Letters. Over the course of his career, he has held fellowships or visiting appointments at a number of other universities, including Harvard, Penn, the Technische Universität Dresden, the Ludwig-Maximilians-Universität München, the Westfälische Wilhelms-Universität Münster, and - most recently - the Universität Wien. His consulting experience includes work for DeepMind, Porter Novelli, PBS, WHO, and the World Bank.
Emilie Songolo
UW-Madison Professor
A native of Cameroon, Emilie Songolo is UW-Madison's Head of International and Area Studies (IAS) for libraries. Emilie's leadership is acknowledged at UW-Madison, in the community and on the national and international arenas. She is a member and leader of multiple prominent committees, including the African Studies Steering Committee, the Africana Librarians Council, and the Center for Research Libraries' International Collections and Content Group. She is also a recipient of multiple awards including UW-Madison Librarian of the Year award, the Women Leader in Global Health award, and Outstanding Woman of Achievement Award from the Wisconsin Women of Color Network. She has published on women in African cinema and given multiple presentations in local, national and international professional conferences. In 2014, she launched the Madison Area International Women's Day Conference to examine and address gender disparity locally and globally.
Hart Posen
UW-Madison Professor
Hart Posen is a Professor of Management at the University of Wisconsin-Madison. He received his Ph.D. at The Wharton School, University of Pennsylvania, and was previously on faculty at the University of Michigan. Before his Ph.D., he spent over a decade as an entrepreneur in the technology and retail sectors. He studies strategy, innovation, and entrepreneurship from a behavioral perspective, using computational social science methods to develop models of how collective intelligence emerges and evolves in organizations via learning processes. Posen is frequently invited to lecture to audiences in North America, Europe, and Asia. His commentary on economic issues has appeared in various media outlets, including The Wall Street Journal, USA Today, New York Times, NPR National News, Marketplace, CNBC, and the BBC.
Kunal Khadilkar
Data Science Graduate Student
Kunal Khadilkar is a Graduate Student at Carnegie Mellon University, pursuing a Masters degree in Computational Data Science. His interests lie in data science, machine learning, AI, and how it can be used to make the world a better place. Kunal is actively involved in the AI community and in the past has worked with Adobe, Chan Zuckerberg Initiative, and IBM on large-scale machine learning initiatives. Kunal was one of the select few to represent India at the inaugural India-Singapore AI for Social Good Hackathon, and his work was recognized by both the Governments of India and Singapore. His most recent work on uncovering gender bias and colorism in movie industries has received widespread media attention that include Vice, Pittsburgh NPR (WESA), The Hindu, Times of India and Government of India's AI portal, among others.
M Adams
Director of Freedom Inc.
M Adams is a community organizer and co-executive director of Freedom Inc. Born and raised in Milwaukee, she has been in Madison since 2003. As a queer Black person, Adams has developed and advocated for a strong intersectional approach in numerous important venues. Adams is a leading figure in the Take Back the Land Movement, she presented before the United Nations for the Convention on Eliminating Racial Discrimination, she is a co-author of Forward from Ferguson and a paper on Black community control over the police, and she author to intersectionality theory in Why Killing Unarmed Black folks is a Queer issue.
Shiva Bidar-Sielaff
UW Health Chief Diversity Officer
Shiva Bidar serves as Vice President and Chief Diversity Officer leading the overall vision, coordination and strategic leadership for the design and implementation of UW Health's initiatives related to diversity, equity, and inclusion. She is responsible for internal strategic initiatives as well as partnerships with community organizations to better connect and serve communities of color and LGBTQ+ communities. In addition, Shiva served as a City of Madison Alder from 2009 to 2021, including two terms as Council President. Shiva's work has been recognized with numerous awards including 2019-20 UW Outstanding Women of Color Award, the 2018 Centro Hispano of Dane County Visionary Award and the 2018 Wisconsin LGBT Chamber Advocate of the Year. Shiva completed her undergraduate studies at the Université du Hainaut, Mons, Belgium, her Master's degree from the Monterey Institute of International Studies, Monterey, California.