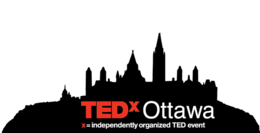 We CAN Change Climate Change
Speakers
Speakers may not be confirmed. Check event website for more information.
Founder, Robot Mission
Erin "RobotGrrl" Kennedy is the CEO and technical founder of Robot Missions, where she has developed a 3D printed robot to collect plastics on shorelines. Recently, she completed the International Space University Space Studies Program. Now she's applying the learnings to Arboribots to deploy lighthouses on the Moon powering missions beyond lunar night survival. During the day, Erin has the joy of helping entrepreneurs bring their hardware products to life at Bayview Yards Prototyping Lab. Following an unconventional academic path, she is primarily self-taught. Erin has been recognized as a Lieutenant Governor's Visionary Prize finalist, and a gold medalist at the RoboGames (aka the 'robot olympics'). She is a is a proud Global Shaper in the Ottawa Hub, an initiative of the World Economic Forum. Her passion for robotics and the environment is what drives her.
Independent Researcher Sustainable Food Systems and Biodiversity
Faris Ahmed has been working on food, farming and environmental issues in Canada and internationally for more than 20 years. He's an Ottawa based consultant and policy researcher, specializing in ecosystems, biodiversity, climate resilience, and human rights. He has played leadership roles in international civil society networks, policy processes, and advocacy campaigns on these issues. Faris was Director of Policy and Campaigns at USC Canada (SeedChange) during 2007-2019, and prior to that worked in senior positions at the International Development Research Centre (IDRC) and Oxfam Canada. He is also a Research Associate with the Laurier Centre for Sustainable Food Systems (Wilfrid Laurier University), an advisor to the UNESCO Chair on Biodiversity, and an Affiliate Member of the Margaret A Gilliam Institute for Global Food Security (McGill University).
Ottawa Community Foundation's Director of Strategic and Community Initiatives.
Rebecca Aird leads the Foundation's community grants programs and supports opportunity development and collaboration within the charitable sector and across sectors via networking, convening and partnership development. Rebecca was OCF's lead in establishing the Ottawa Climate Action Fund, one of seven Low Carbon Cities Canada centres in Canada. Given the breadth of OCF's grantmaking, she has also contributed to knowledge development and collaboration on a range of other issues including food security, youth employment and affordable housing. Rebecca's career prior to joining the Foundation was focused on environmental sustainability. As a consultant and as a public sector employee, she has worked at local, national and international levels on policy and program development and analysis, project management, evaluation, and facilitation. As a volunteer, she has played a founding role in numerous organizations and projects to advance community-based sustainability.