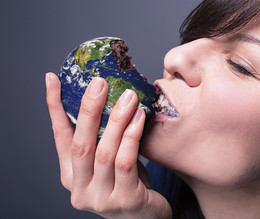 One interactive online session where we discuss sustainable food with some of the top researchers and entrepreneurs from KTH Royal Institute of Technology.
Speakers
Speakers may not be confirmed. Check event website for more information.
FRANCISCO VILAPLANA
Associate Professor in Carbohydrate Biotechnology
Francisco is passionate about biopolymers and in particular complex carbohydrates, which are one of the building blocks of life. In his research he developes biotechnological processes, contributing to a circular food system and minimizing food waste. Francisco is also interested in the link between the diversity of dietary carbohydrate structures and human health. He is one of the coordinators of the KTH Food sustainability network.
MARIA VON EULER
Innovation Manager and Founder of Restauranglabbet
Maria is an entrepreneurial and interdisciplinary industrial designer who founded Restauranglabbet, THEM Partner and Sustainability Design Management. She is an expert in environmental sustainability, strategic design thinking and brand management, and also teaches product development at KTH. Restauranglabbet is an innovative arena for food and food production with the aim to create balance between "people, planet, profit and pleasure".