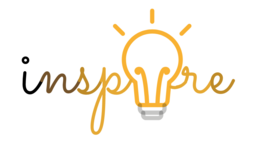 In the spirit of ideas worth spreading, TEDx is a program of local, self-organized events that bring people together to share a TED-like experience. At a TEDx event, TEDTalks video and live speakers combine to spark deep discussion and connection in a small group. These local, self-organized events are branded TEDx, where x = independently organized TED event. The TED Conference provides general guidance for the TEDx program, but individual TEDx events are self-organized (subject to certain rules and regulations).
Speakers
Speakers may not be confirmed. Check event website for more information.
Kristie Laplante
Visual Arts Enthusiast
Hello, my name is Kristie Laplante. I am a visual and performing arts enthusiast, and I will be speaking about the importance of not letting your inconveniences overpower you.
Malone Mukwende
Medical Student in the UK
Malone is a 3rd year medical student in the UK. He is also the Co-author of Mind the Gap a clinical handbook of signs and symptoms in Black and Brown Skin. The work has been seen over 100,000,000 times on social media since the original announcement in June 2020. It is beginning to reshape how medical education is taught on a global scale.
Unnati Gupta
Unnati is a student passionate about business, finance, and marketing at Conestoga High School, graduating with the class of 2022. She is also the founder of TEDxYouth@Berwyn as well as the author of Opportunity Day, being published in August 2021. She hopes to one day become an entrepreneur, author, and gain diverse global experiences.
Yuvraj Dhindsa
Yuvraj is a 14year old entrepreneur who has worked on numerous startups and is currently focusing on mental health.